On Friday, errands and a meeting brought me to Queen Street West, an area of the city that brings up fond memories of art college days.
Usually I would rummage through antique shops and read as many crochet and knitting books as I can at Romni Wools, but I wasn't having a very good day, still recovering from a particularly tough day at work earlier in the week. Self-doubt came rushing in like a giant wall of waves. And the future suddenly seemed very bleak. Like nothing I do is ever good enough, or ever going to be good enough.
After running those errands I still had plenty of time before the meeting, so I decided that I would try to find the white squirrel at Trinity Bellwoods Park. But not only the white squirrel, all the squirrels must be hiding in cool places in the trees — I could hardly see any squirrel at all! I dragged my heavy bags and tired legs forward in an attempt to find a park bench in the shade — avoiding the sunny spots was what needed to be done here — but the only free ones were those baking in the sun, of course. So I walked toward a friendly-looking tree that offered a large area of shade. Once I was under its shade I looked up, and realized that it was a ginkgo tree — a living fossil, my favourite kind of tree! That made me happy, like spotting a friend in a party of strangers, or receiving kindness from a passerby.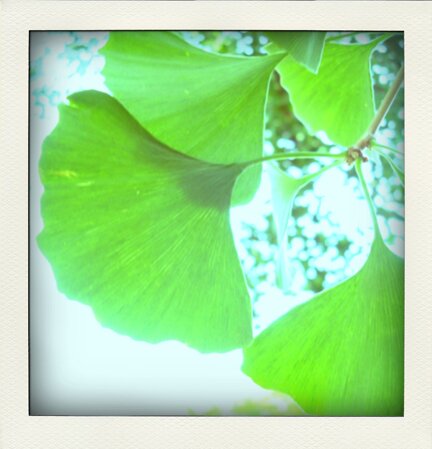 I sat in the shade for a bit, and when I was less tired I got bored, so I walked around the park, and found a small flowerbed, with flowers of all different colours, like a celebration.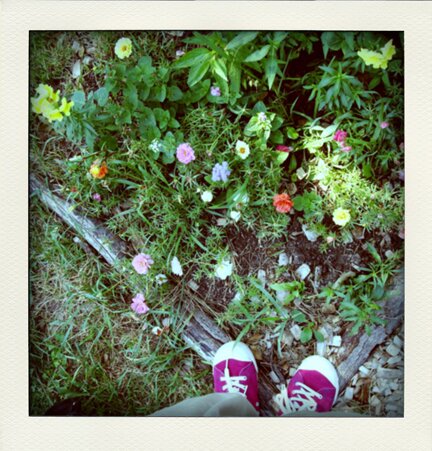 There were lots of these flowers that looked like they were made out of crepe paper. I don't know much about plants and dont' know what they're called. Perhaps you can help me out?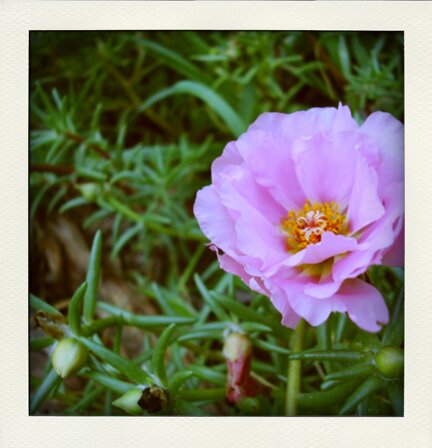 After wandering in the park I still had more time, and I was feeling a bit better, so I thought I'd wander in the streets. After all, while being all gloomy earlier I skipped some of my favourite shops. So I wandered into Magic Pony, and was surprised that they carry the Yummy Dessert keychains by Heidi Kenny — I thought they were only sold in the US! Heidi Kenny's blog was one of the first ones I followed and inspired this little blog of mine. So I thought I must get one of those keychains!
Problem was, they were sold in blind boxes, which meant that one couldn't choose the particular toy one wanted. You know which one I wanted to get most? My favourite is the jello mold.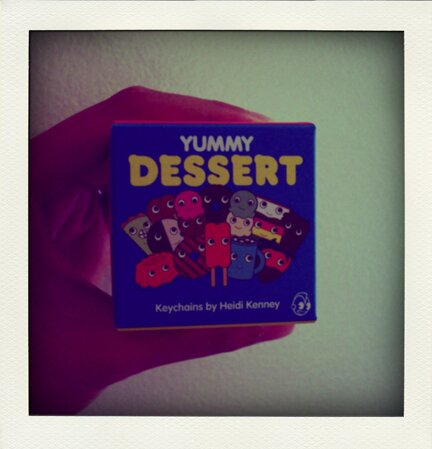 I read on the box that I had a 1/25 chance of getting the jello mold. I thought as long as I didn't get the white and brown cookie I would be happy (not that it wasn't cute, it just didn't quite look like a cookie…). I picked up a box with my eyes closed. As the friendly Magic Pony staff cheered me on, I anxiously opened the packaging and out it tumbled…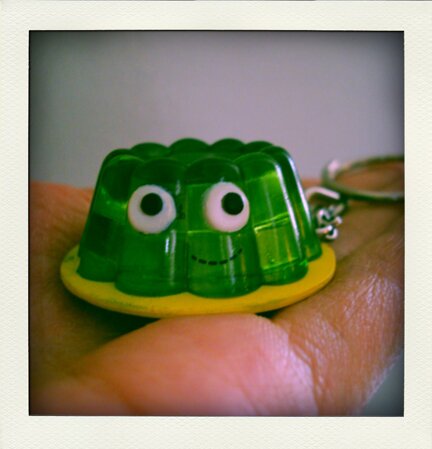 A JELLO!!!
OMG I GOT A JELLO!!!
XD
The Magic Pony is indeed magical.
It's even slightly squishy like real jello! XD
I made it just in time to my meeting with my supervisor. I realized how much I miss being in a community of people who do the same kind of work — the same kind of widely-misunderstood-and-unrecognized-by-the-mainstream work — and understand. I was once again reminded of the purpose of my work, and the skills that I do have. And the future seemed a bit more hopeful. (If you want to know what kind of work I do head over to the about page. I updated it recently :D)
When I got home it was late. I checked my emails and WordPress told me that a lovely visitor had commented that she liked my favourite things posts and may consider writing in her blog again. These words of kindness remind me of those moments when a client looks up from the art she's making and smiles with her eyes, satisfied by a moment of joy or healing or insight or connectedness with a vibrantly creative part of self. It's about offering what little I have and seeing others turn it into something amazing beyond my imagination. I mean, the ability to turn ordinary things into amazing things is already inside everyone, whether I put things out there or not. But I guess the difference is that I did put things, or sometimes myself, out there. Sometimes it does nothing, but I know that sometimes it can make a difference. And that, I remind myself, is what I will have to hold on to as I travel along.
Today we walked passed a food market and saw this blooming succulent plant (again, I have no idea what it's called). I've seen the same kind of plant before, and when it blooms it has a long stem coming out of the middle of the plant with small pink flowers branching out at the top. I always thought it looks like it's offering its flowers to the world.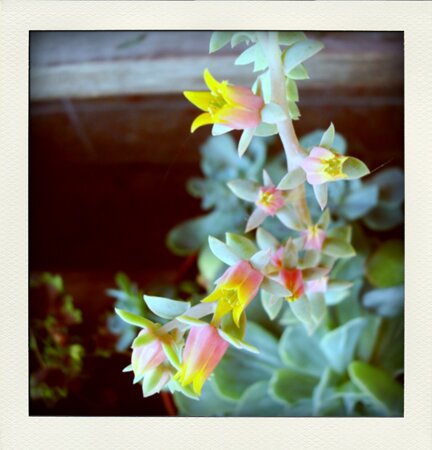 It's a bit of a long-winded post. A bit all over the place, too. But I guess at the end of the day it's just about catching the bright things, and finding parts of myself and my place in the world in the midst of the bright things and not so bright things.
And seeing that it's almost Sunday, I'll end with a video that captures a small, but very bright moment :D
Have a good day, friends!