When it's really sunny out even my point and shoot camera works well with the levitation shoots.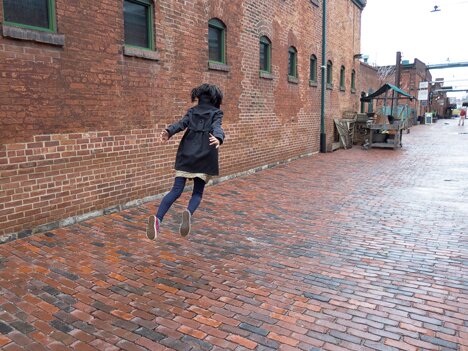 Mike and I spent an afternoon in the Distillery. It was a bit cold and rainy so the streets were quite empty, perfect for photo shoots.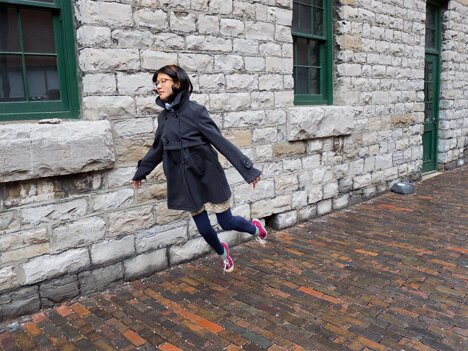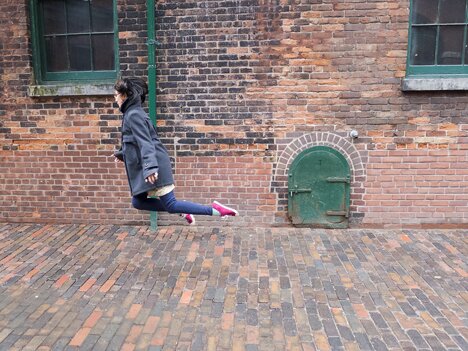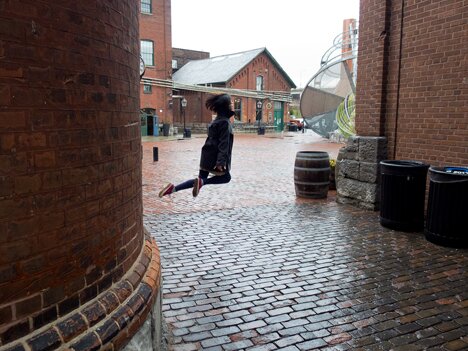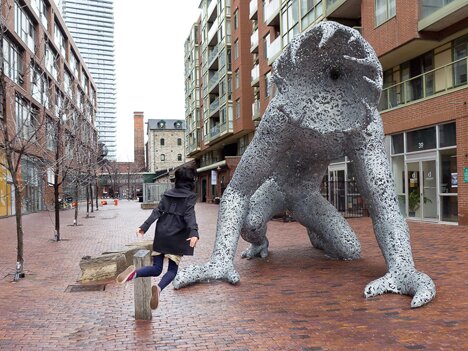 When people saw this they commented that it looked like the creature was sucking me into its mouth. But the storyline I had in my mind at the moment involves a tentative encounter with a creature that everyone was afraid of and avoiding, and finding out that there is nothing to be afraid of at all, that the creature really just wants to be understood. Much like an encounter with fear itself.
And for this one I was thinking about Valley of the Wind, involving a character who befriends mutant insects. This creature used to have one giant red eye. Not sure why it doesn't anymore.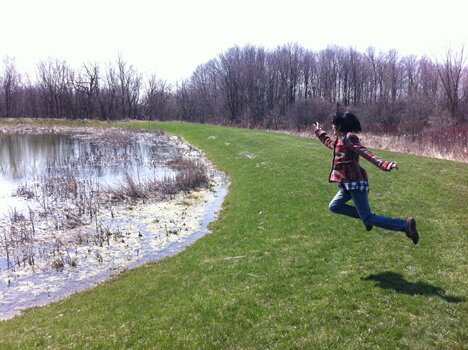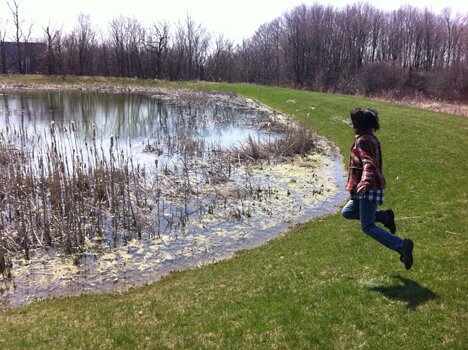 Floating forward and resting by the pond. These were taken with a phone. Not bad huh.
Have a great week, everyone!