I love to sew. But I don't real­ly use pat­terns, and I bare­ly measure.
Most of what I sew are sim­ple square tops and shape­less dress­es (actu­al­ly, they do have shapes, they are rec­tan­gles and, if I'm feel­ing adven­tur­ous, trapezoids).
Then one day, I sud­den­ly thought that it would be a good idea to have a gath­ered skirt. It would be use­ful for semi-for­mal events and such. I took a trip to the local thrift store but could­n't find any­thing that I liked. Then I went home, and saw this tuto­r­i­al.
It was the per­fect gath­ered skirt! A skirt I think I can make…Â
And here it is! A skirt! With a waist! :D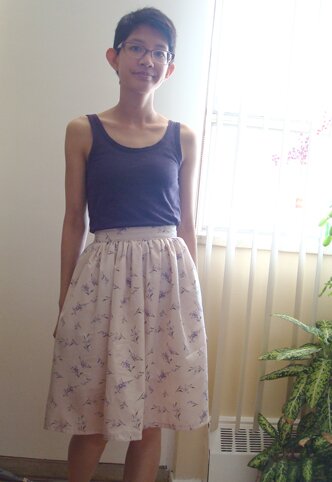 It's the per­fect tuto­r­i­al part­ly because it does­n't have a zip­per. I don't know how to install a zip­per. I avoid tuto­ri­als with zip­pers. It looks nice and flat and dressy on the front, and has an elas­tic on the back :D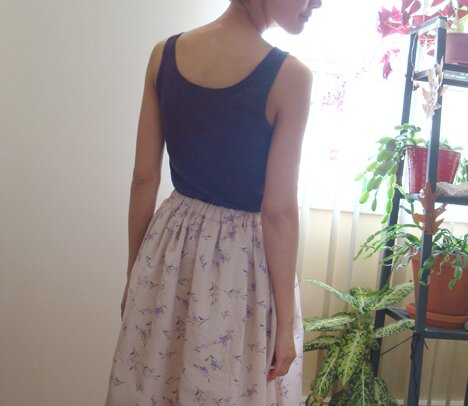 I bought this sweet laven­der fab­ric a long time ago and nev­er knew what to do with it. It's now put to good use!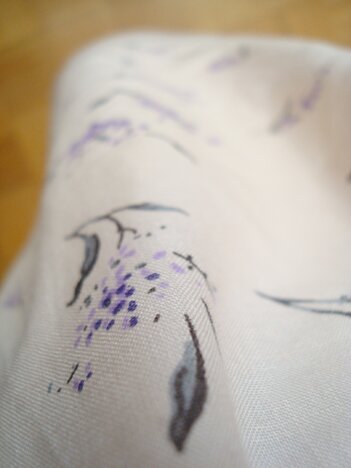 I used less fab­ric than what is used in the tuto­r­i­al. Instead of 45″ across for each of the front and back pieces, I used 37″ and it's quite pouffy. I also sewed on a skirt lin­ing that has the same cir­cum­fer­ence as the waistband.
Pock­ets! :D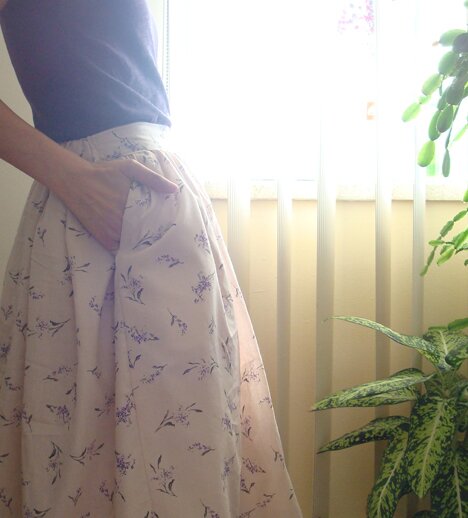 And as you might have noticed — a new hair­do! For the sum­mer :D
It was fun to make, and not too dif­fi­cult (except I messed up the part about sewing on the elas­tic and end­ed up spend­ing near­ly an hour try­ing to get an elas­tic into the waist­band with­out a safe­ty pin or any­thing to guide it). I think I might make anoth­er one with the vin­tage bed sheet I bought last sum­mer :D
Have a sweet rest of the week!