I love to sew. But I don't really use patterns, and I barely measure.
Most of what I sew are simple square tops and shapeless dresses (actually, they do have shapes, they are rectangles and, if I'm feeling adventurous, trapezoids).
Then one day, I suddenly thought that it would be a good idea to have a gathered skirt. It would be useful for semi-formal events and such. I took a trip to the local thrift store but couldn't find anything that I liked. Then I went home, and saw this tutorial.
It was the perfect gathered skirt! A skirt I think I can make…
And here it is! A skirt! With a waist! :D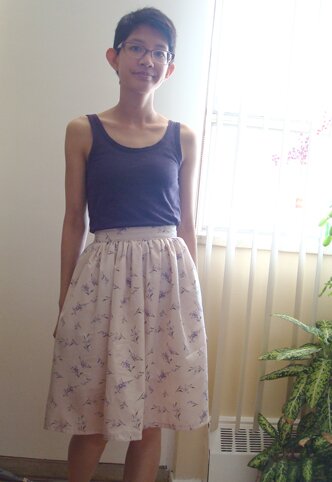 It's the perfect tutorial partly because it doesn't have a zipper. I don't know how to install a zipper. I avoid tutorials with zippers. It looks nice and flat and dressy on the front, and has an elastic on the back :D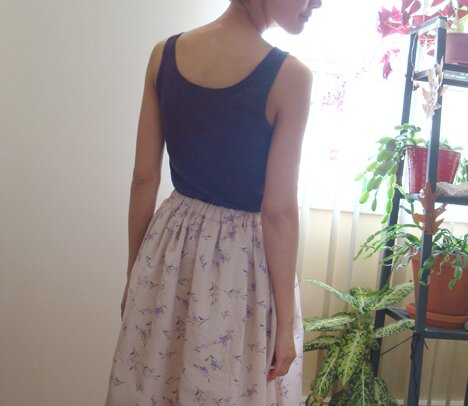 I bought this sweet lavender fabric a long time ago and never knew what to do with it. It's now put to good use!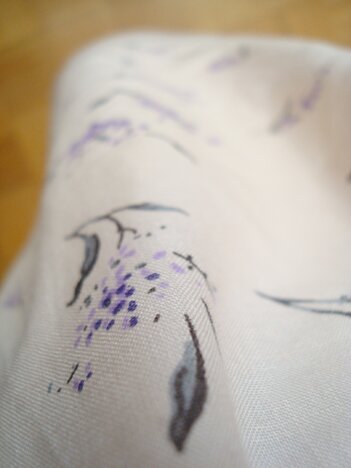 I used less fabric than what is used in the tutorial. Instead of 45″ across for each of the front and back pieces, I used 37″ and it's quite pouffy. I also sewed on a skirt lining that has the same circumference as the waistband.
Pockets! :D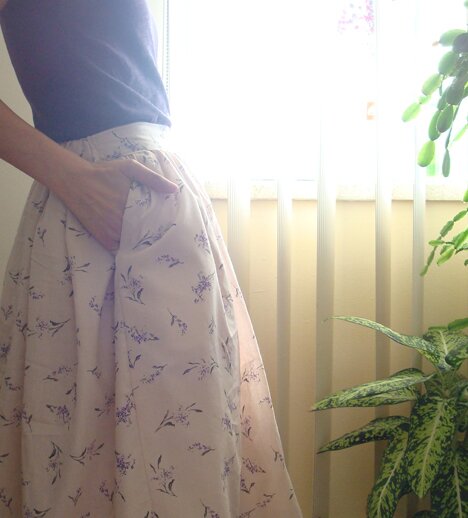 And as you might have noticed — a new hairdo! For the summer :D
It was fun to make, and not too difficult (except I messed up the part about sewing on the elastic and ended up spending nearly an hour trying to get an elastic into the waistband without a safety pin or anything to guide it). I think I might make another one with the vintage bed sheet I bought last summer :D
Have a sweet rest of the week!