Crocheting these sandals made me want to further investigate whether homemade shoes are a viable solution for my oddly shaped, high arch, achy feet. So I thought I'd make another pair in a different style :D possibly something for daily casual wear.
I came across this pattern from Hook Candy on Ravelry and really liked how shoe-like they are. I didn't want something that would make it look like I'm wearing slippers out on the street.
I just used the same yarn as the sandals because I had a lot of the yarn left over. Used the left over jute as well for the soles and treated it as per the instructions from Wildflowers and Sage's pattern to make them outdoors ready. And the insoles were made with some leftover Bernat cotton from another project.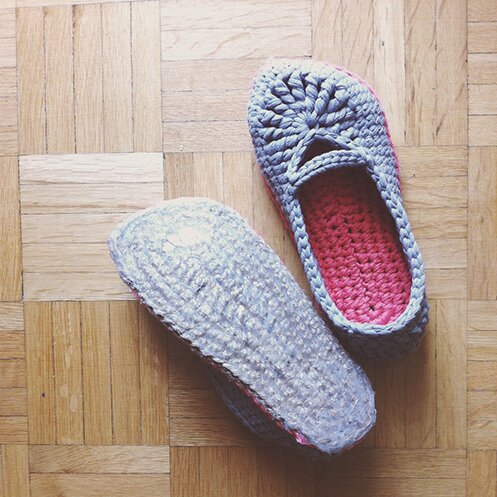 I'm quite happy with them! :D I didn't have to modify the pattern at all to make them accommodate the width of my feet. I did have to add an extra round of single crochet stitches to increase the height of the sides and heels so they don't feel like they're falling off my feet, and used double strand of yarn for the entire shoe to make it feel a bit sturdier. They were very comfortable when I walked around with them at home.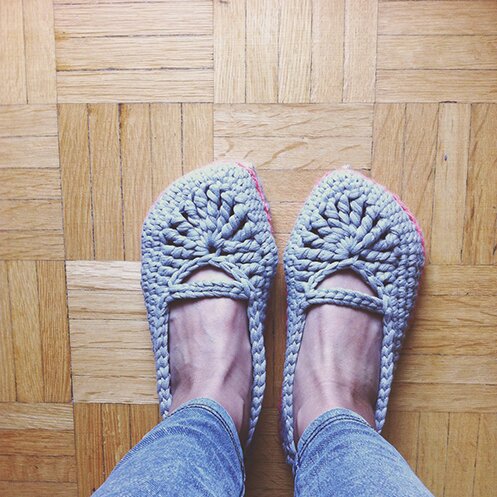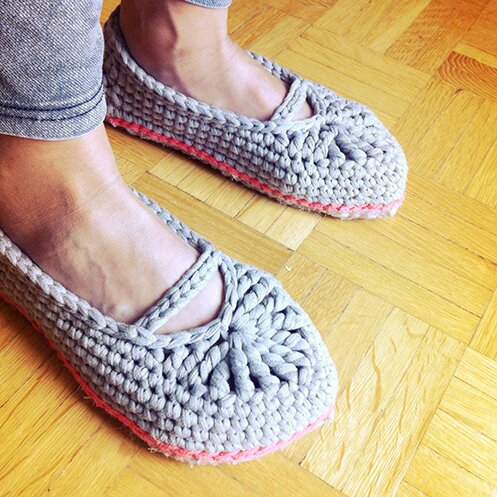 The other day I took them out for a test run and wore them to work.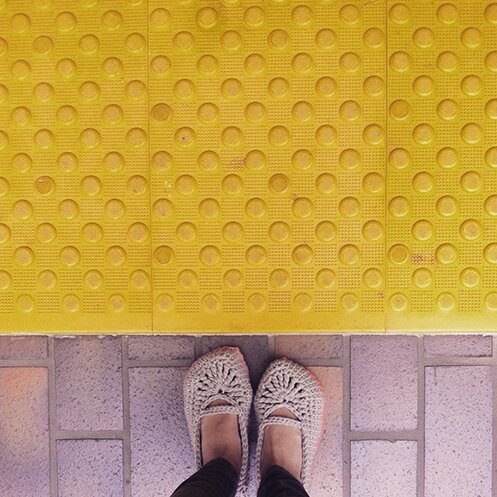 After walking on them for a while the texture of the cotton insoles started to bother my feet. It was quite lumpy, and there was a knot in the jute sole that I didn't hide and flatten very well, and at the end of the day it was digging into my foot and became a bit painful… (man I sound like the princess in princess and the pea…) and the lack of arch support was a problem as well. So when I got home I put in a pair of foam insoles and tried them on again, they felt much better. I'll take them out again another day. It would be so nice if I could just make my own shoes from now on and do away shoe shopping forever!
Happy Wednesday, everybody!