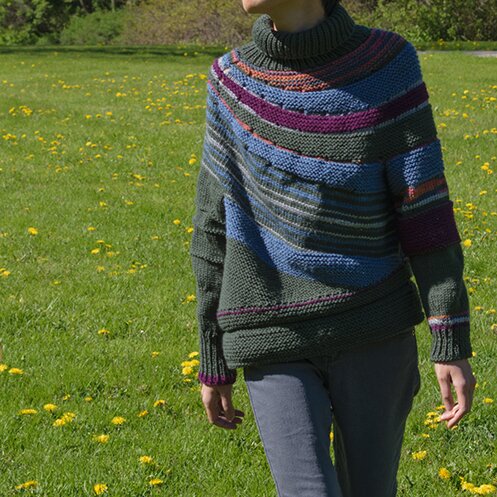 It's finally done! :D :D :D
It's probably the most complicated knitting project I've tried yet! But it was tons of fun, and the pattern actually leaves a lot of room for customization and altering stitch patterns. Like the garter stitch ridges I have on one sleeve, and the couple of rows of stockinette at the bottom of the sweater.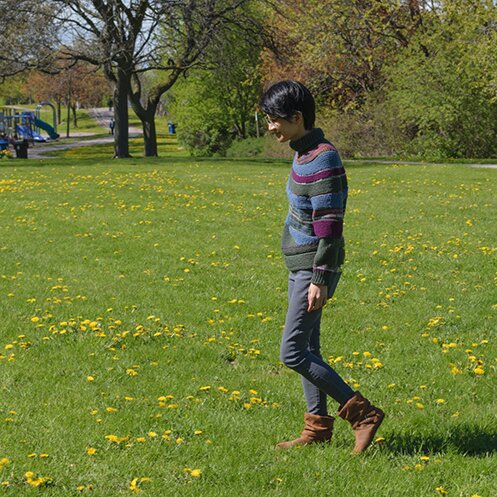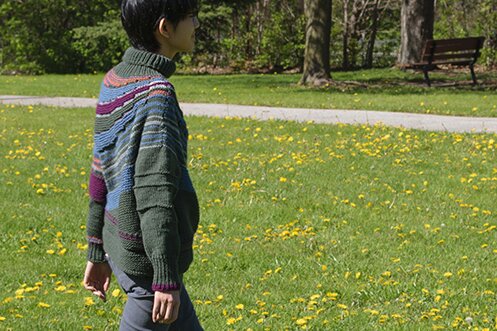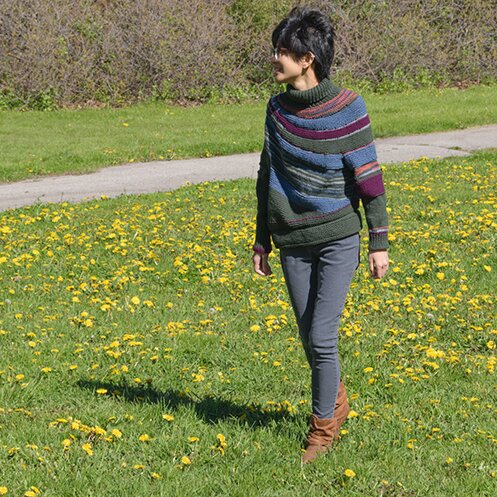 Mike made this while editing the photos *laughing with tears emoticon*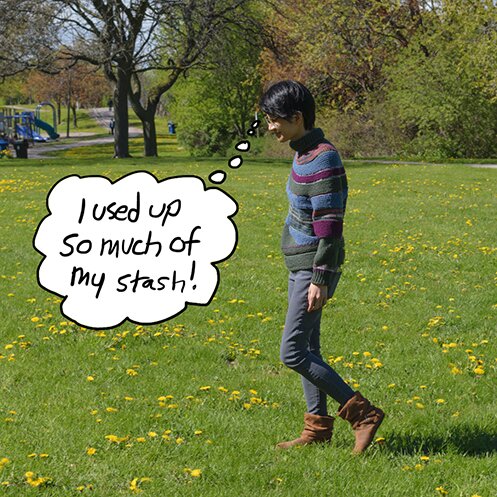 Indeed! It used up a lot of my very old stash. I actually inherited scraps of the variegating orange, purple and blue from my mom, who probably bought the yarn in the late 90s.
I've never read Ursula Le Guin's Earthsea series, only saw the animated adaptation by Studio Ghibli, but thought it's a fitting name for the sweater with its shape and colours. I'd like to read the books one day.
Wishing you a fantastic week!