Finally got all the 3 rolls of film from our Asia trip developed! They were taken with a Diana Mini in lomography style (a sort of extremely low-tech photography style, the Diana is basically a plastic toy camera with no electrical mechanism in it. Even the viewfinder isn't accurate. One would never really know how the pictures will turn out — a fun kind of surprise). Here are some of my favourite shots :D
These are from the palace in Seoul, it was a rainy day when we visited, but cherry blossoms!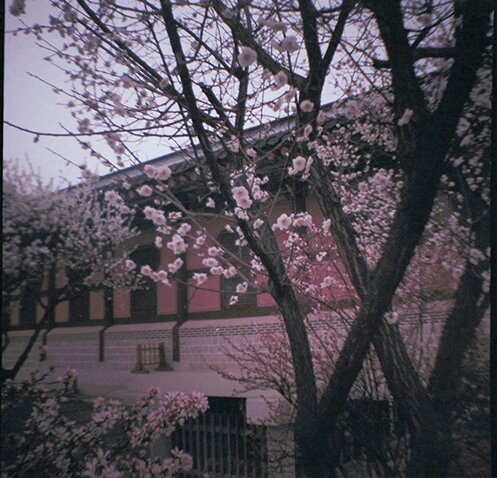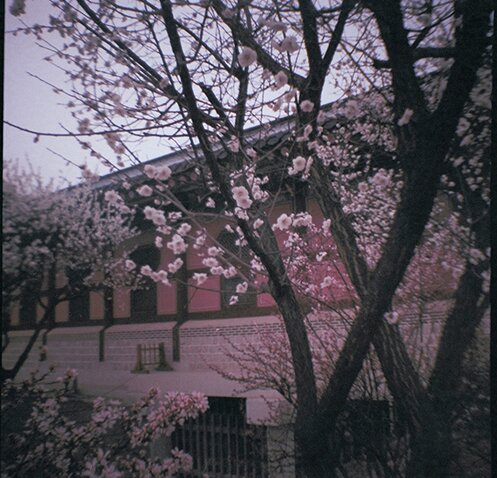 I was just so amazed by how these stones have been on the ground for thousands of years.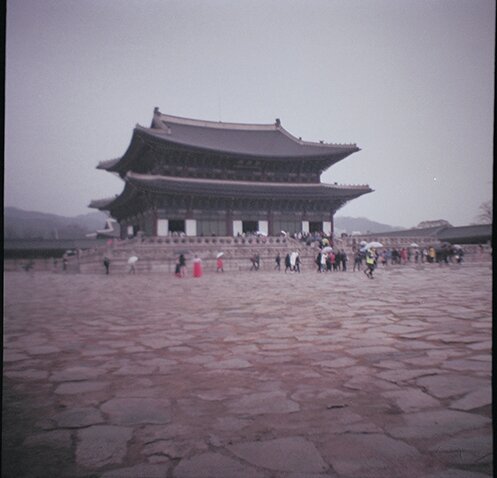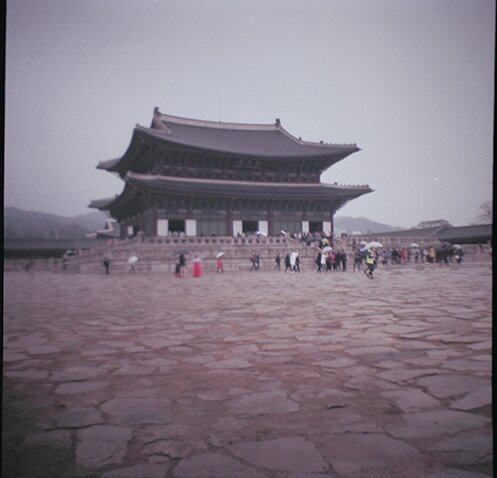 Pictures from the traditional Korean village turned out great! It was a really sunny day.
These are kimchi urns :D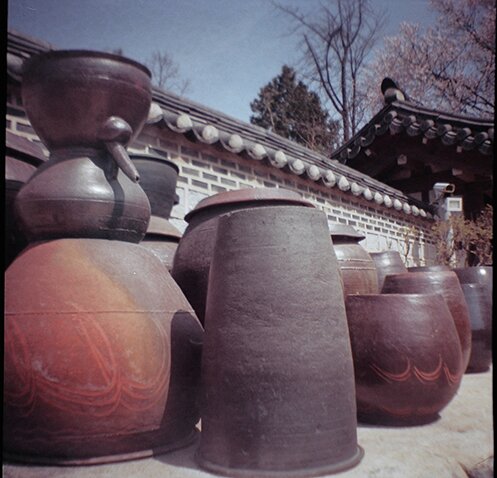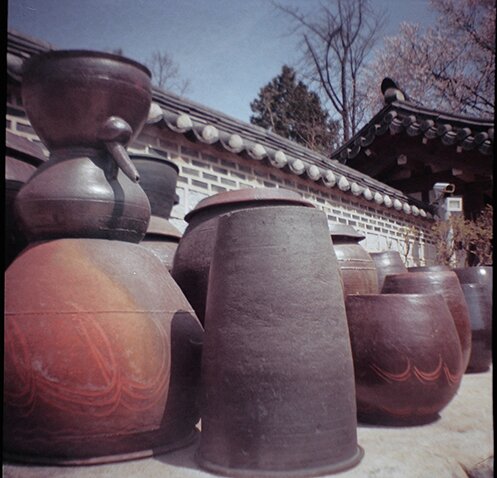 This one's my favourite from all the rolls <3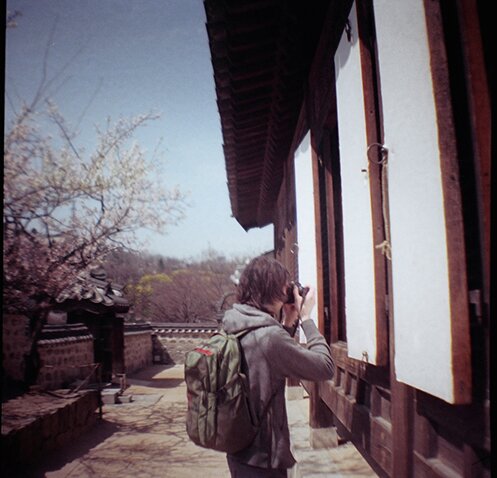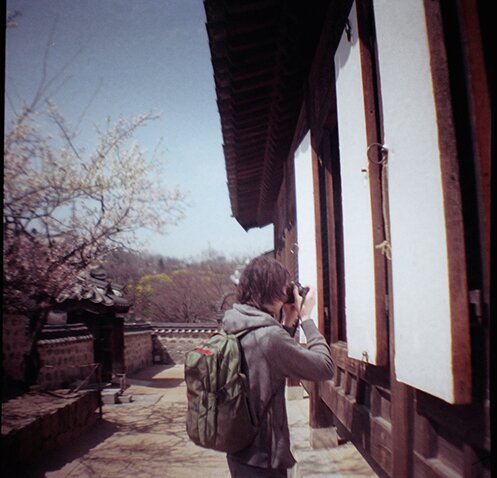 So in love with the architecture.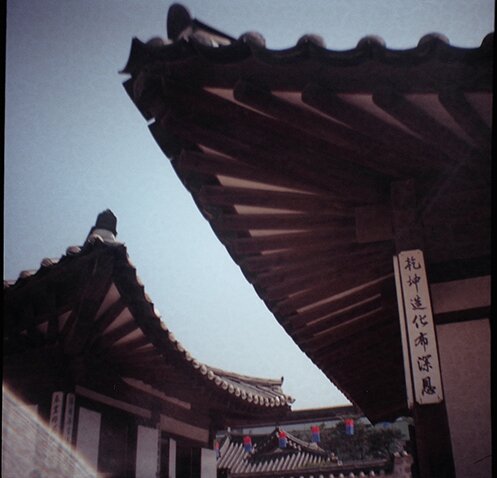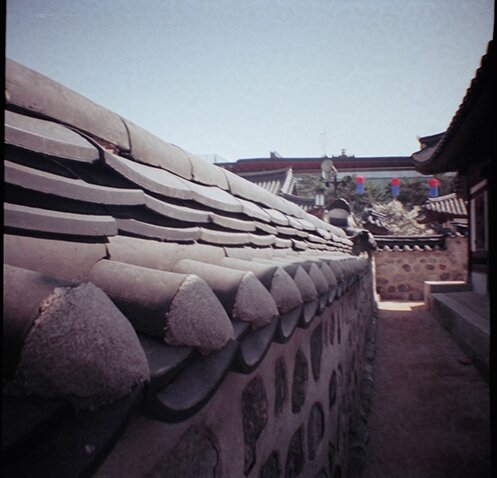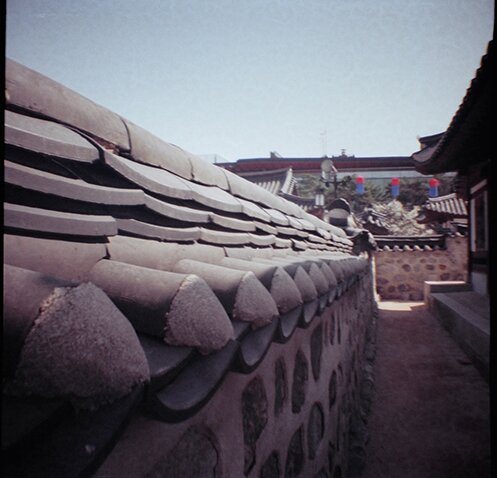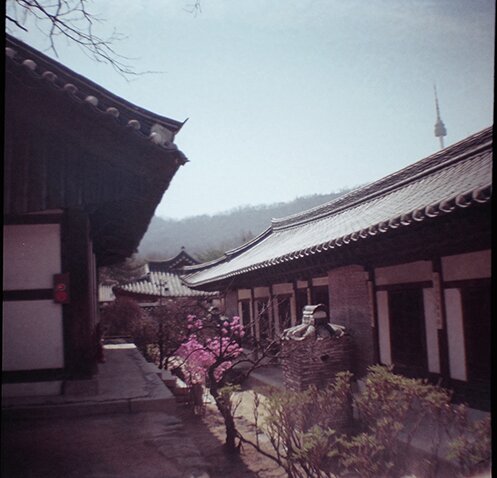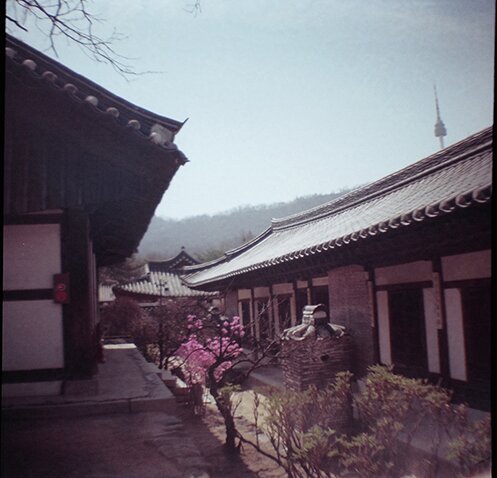 And here's a side street in Seoul we walked down to look for a market. Mopeds everywhere and no sidewalk :S quite an adventure.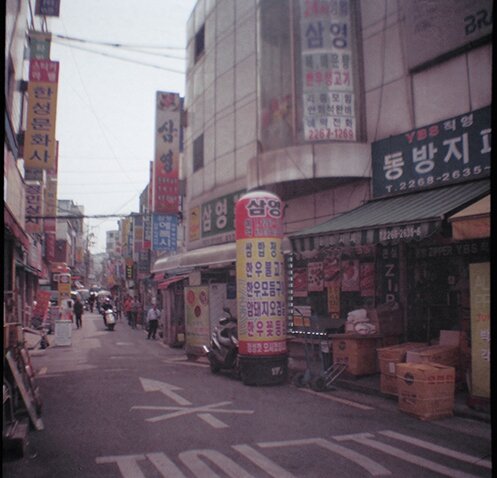 Hong Kong is similar, with more high-rise!
Some sights from the streets. The sign says something about express bus stop, vegetable, fresh fish, chicken, eggs, whole sale market (reading from left to right, sentence reads vertically).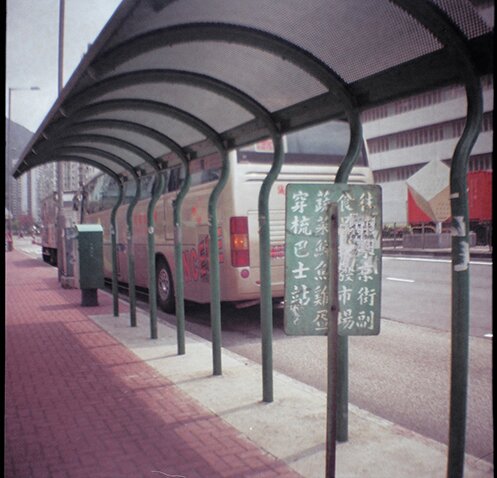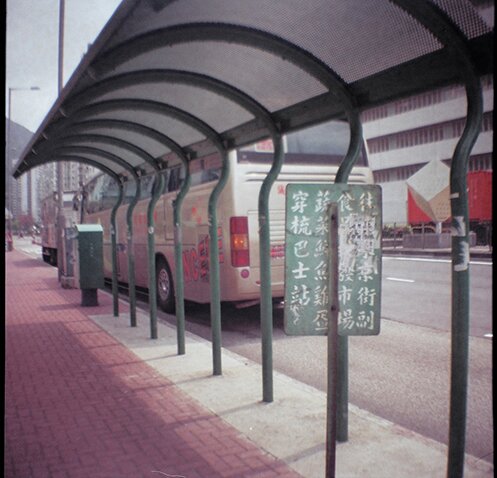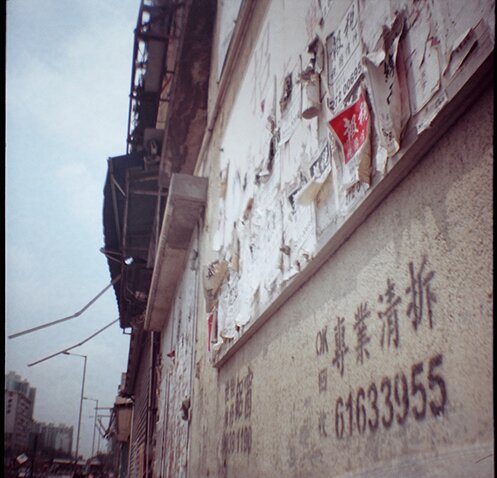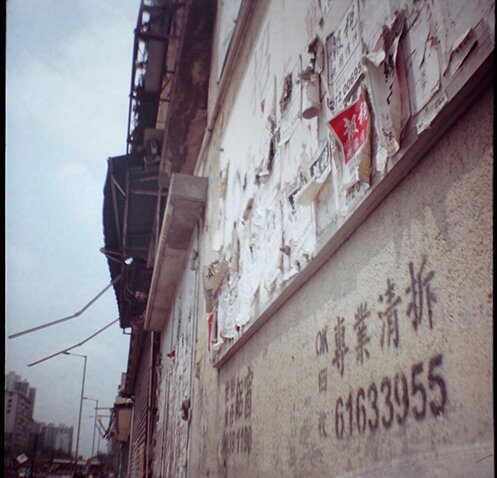 Yarnbombed on Stone Slabs Street, a street with fairly steep decline paved with stone slabs and with vendor stalls on either sides of the street. I imagine the railings are necessary especially when it rains!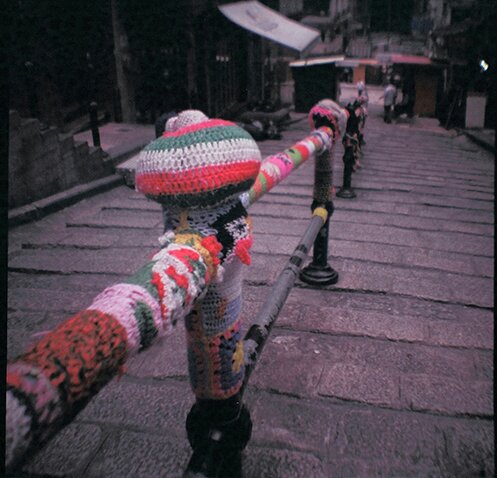 Sai Kung Pier, in an old fishing village to the east of the city, vendors selling seafood from their boats.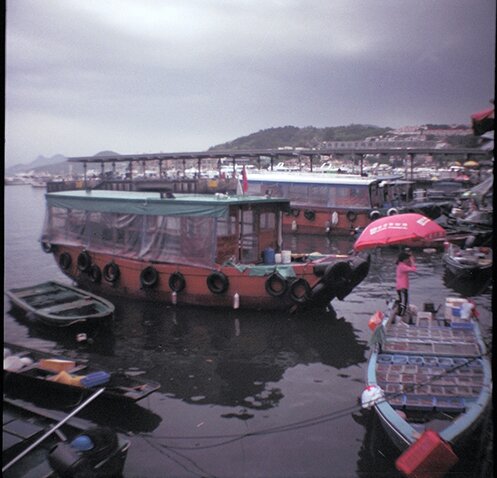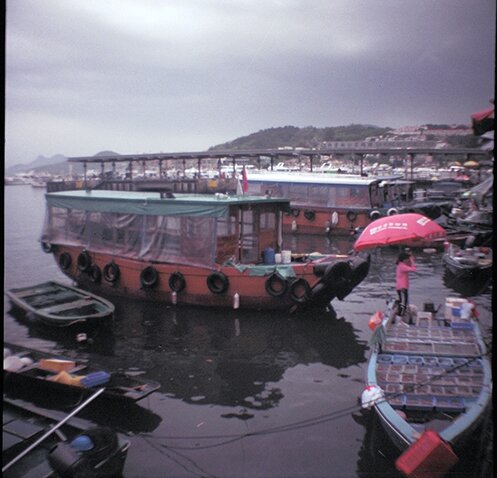 The village where I spent my childhood. The alleyway is still the same :)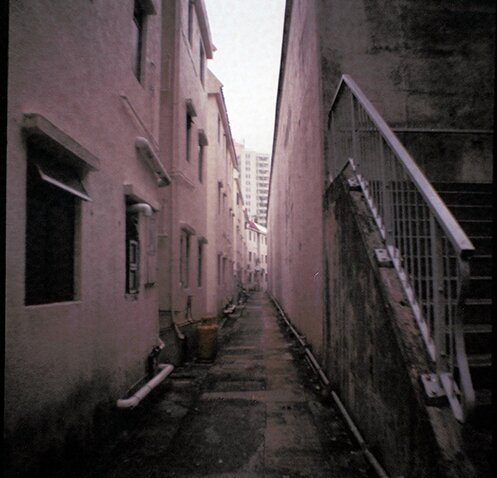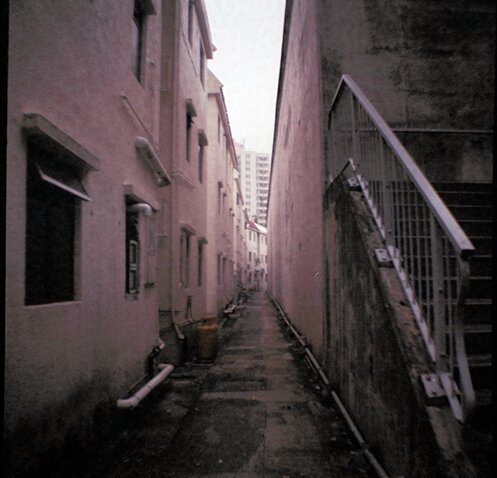 Leaving the village, pedestrian path and bike lane leading to an underpass.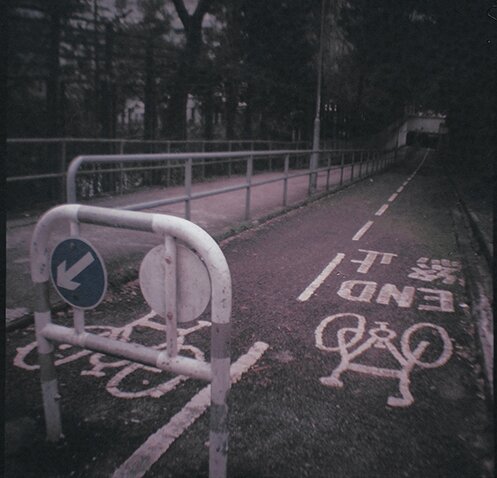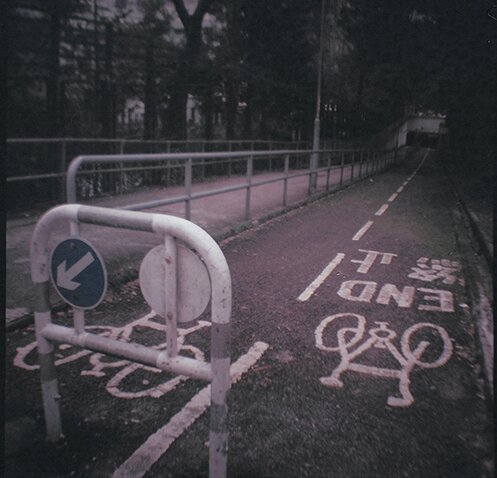 To the west of the city, we visited Tai‑O, also a fishing village on Lantau Island, famous for its stilt houses, also known as "Venice of the East".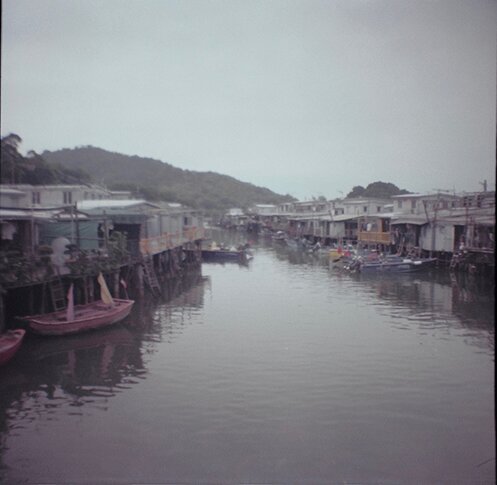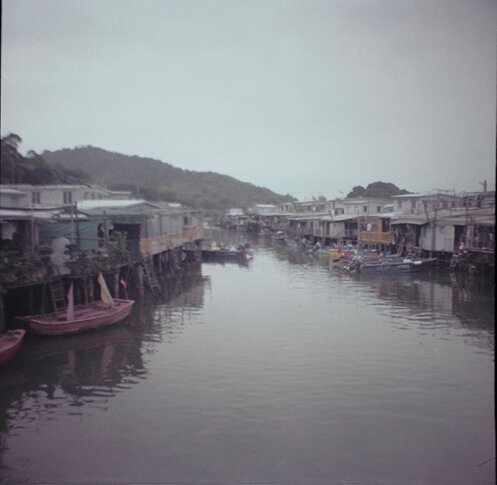 It was an overcast day, but this picture of the red bridge turned out so great :D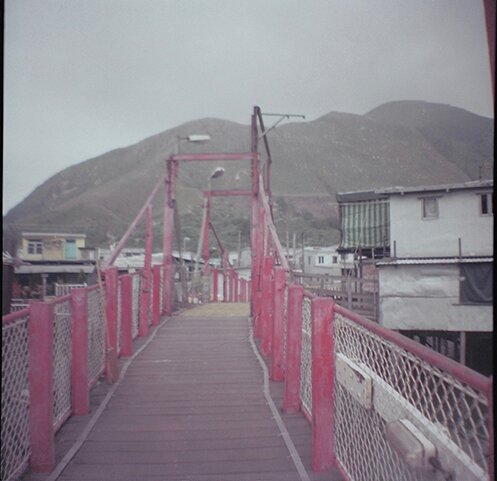 And I love the light leaks in the beginning of the roll.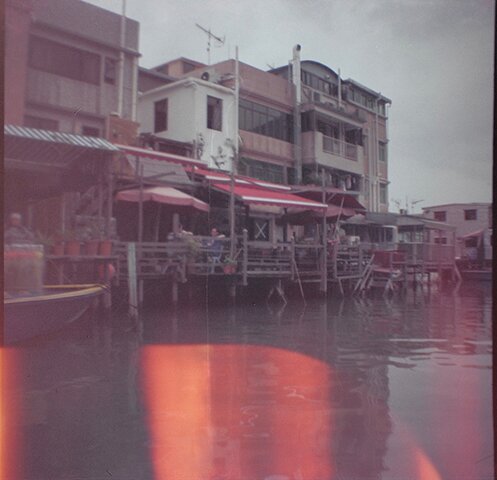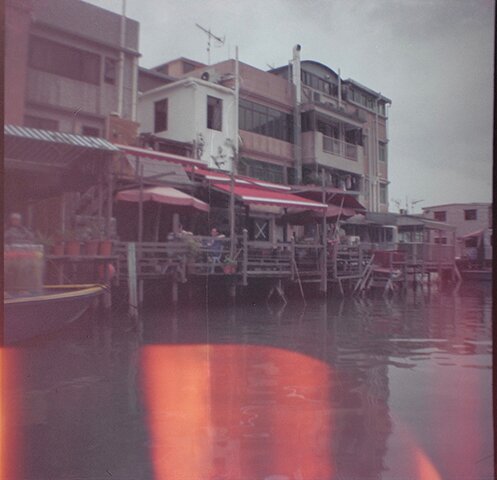 We've been back for a while now, getting the pictures back lets me relive the trip a bit and for a moment I wish I were still there. But going on that trip also reminds me that I could approach my surroundings with the same curiosity and enthusiasm wherever I am. There's much to explore and so much I haven't seen just a few bus/subway rides away. So, the explorations continue, and more pictures to come! :D
Wishing you much joy in your adventures this week!