My most frequently cooked foods are rice (in a rice cooker), instant noodles, fried eggs, chili, and Chinese greens (in the microwave). Needless to say, my interest and skills in cooking are limited. So when Mike and I try out new dishes it's very exciting :D
Like these avocado and brie sandwiches!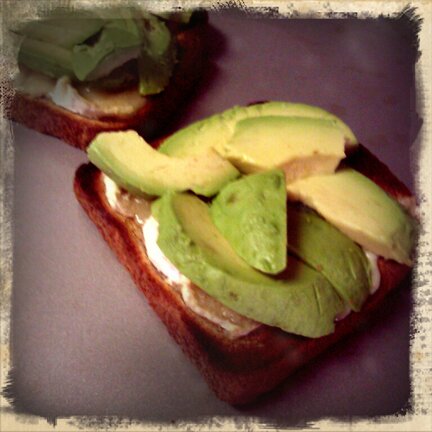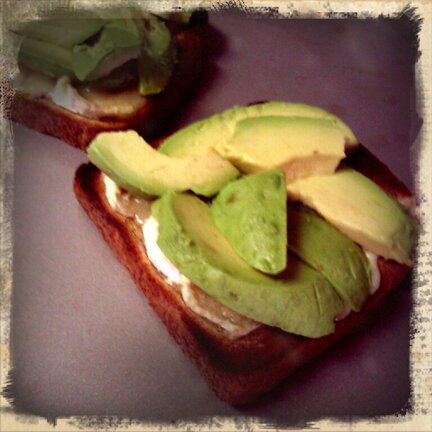 And butter pork! After going out for Indian food a couple of weeks ago we wanted to try making butter chicken ourselves. So we bought a bottle of butter chicken sauce. But we didn't have chicken. So we cooked it with pork because that was what we had in the fridge. It still tasted quite good! We even added mushrooms to it :D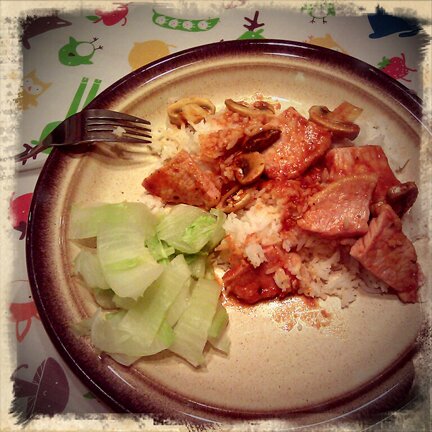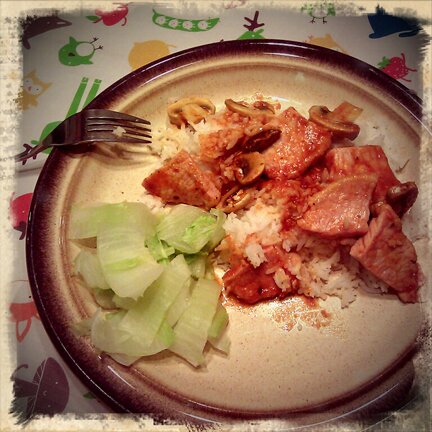 Have a fabulous Tuesday!