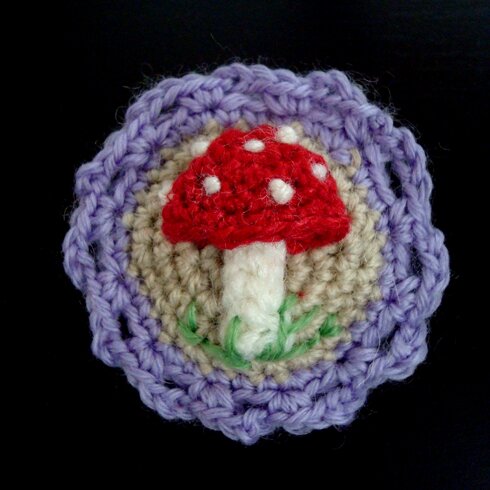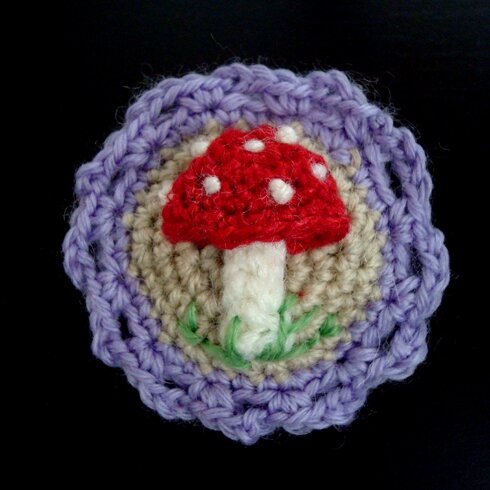 I was making this while watching Moonrise Kingdom. Kind of goes with the feel of the movie, I think :)
I followed this pattern for the round base, but made up my own mushroom. The cap is a cup shape folded in half, and the stem is 2 rows of slip stitches. The whites spots are made of french knots, and the grass is embroidered.
Sewed a pin back on.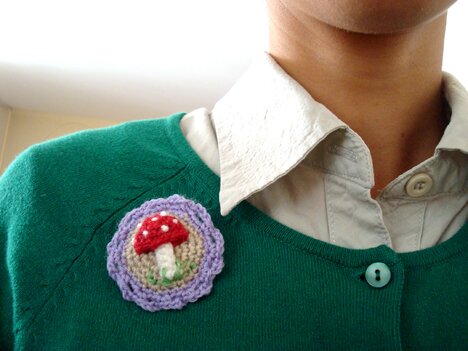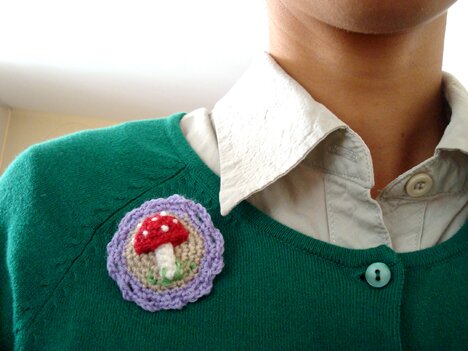 It's almost Friday! Hope you have a good weekend with a spirit-nourishing dose of creating :)