In case you're looking for costume ideas… for Halloween, or costume parties any day :D
Spotted this on Make. I have a soft spot for jelly fish, but wouldn't you say this is the cutest ever?
Last minute dandelion, creative, fashionable and brilliant! From Hands Occupied.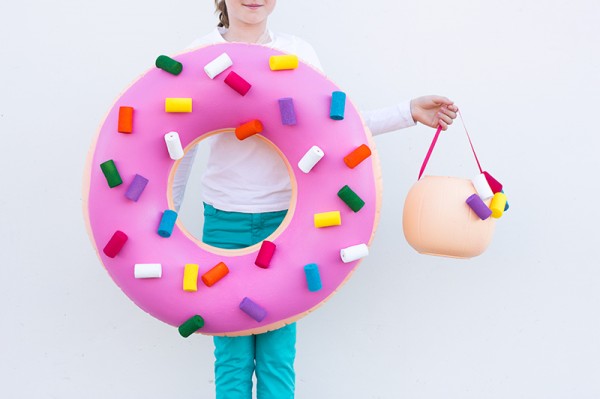 This is a bit more involved, but totally worth the time! Especially with the donut hole bucket! (we call them Tim bits around here…) From Studio DIY.
This is not really a costume, but I love the eye ball pom poms! From Mr. Printables.
And why not dress up a cake as ramen? No joke, it's linked to a video that shows you how to make a ramen cake. Actually seems doable. And I love that the "broth" part of it is made out of tea jello. Check it out on Kotaku!
Finally, Mike highly recommends the tea bag costume (watch for it in this awesome video!).
Have an awesome week! :D