As mentioned in my previous post, Mike and I took a short trip to Quebec City a couple of weeks ago. We thought it would be a relaxing trip with fewer things to do than our trip to Chicago last year, but it turned out being quite a busy trip with lots and lots and lots to see!
But it was still relaxing, because we were being tourists and doing fun things, and things seem to move a little slower in Quebec than they are in Toronto. Cars share narrow roads with horse-drawn carriages and indecisive/lost tourists but I never heard anyone honk. And Old Quebec, where we stayed, is a truly beautiful place. It's impossible to share everything from our 5 fun-packed days, but here are some things that are particularly memorable to me, and great places and wonderful local businesses to visit if you ever consider your taking a trip there :D
The Morrin Centre was one of the first places we wandered in. It's a library that used to be the only Anglophone university. Look at all the books!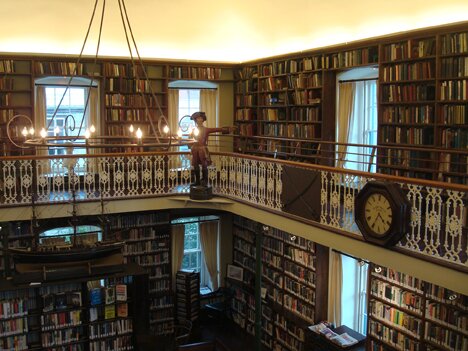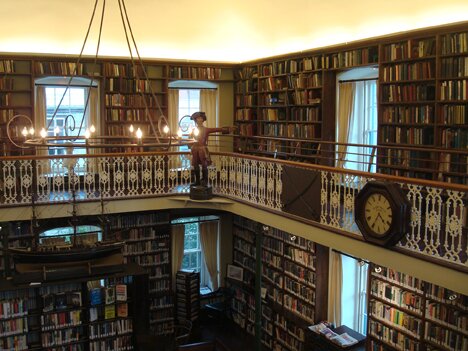 I especially love its elegant light fixtures.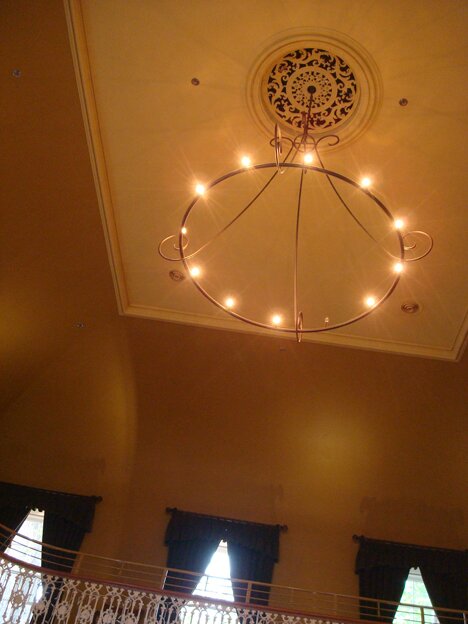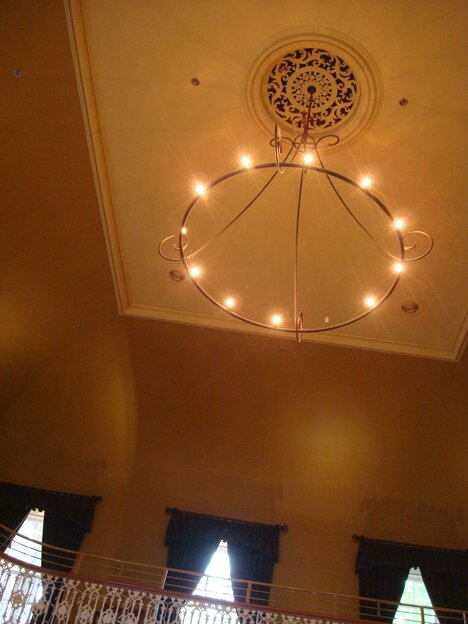 But the basement reveals the building's former self — a jail! We were able to see it with the guided tour, and the friendly guide has many interesting historical anecdotes and stories to tell. Highly recommend a visit!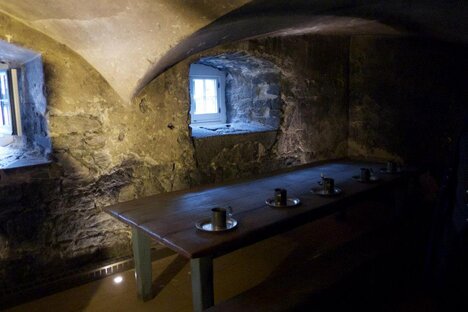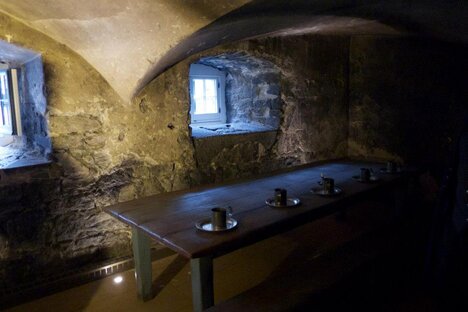 On the same day we visited the Artillery Park, the military quarter that is part of the fortification of Quebec. Note the similar deep windows made by super thick walls.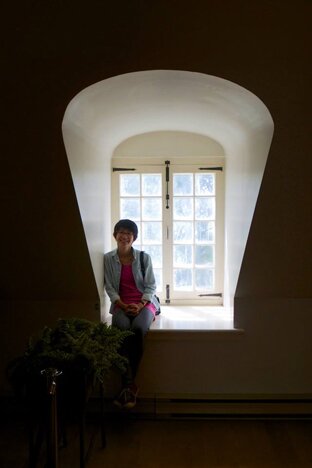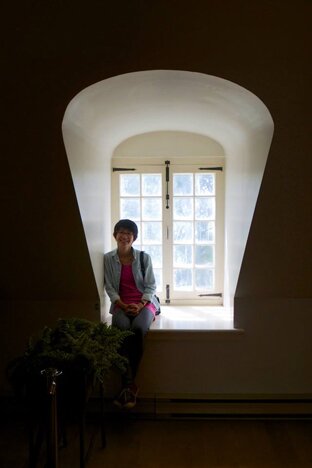 One of the gates into Old Quebec.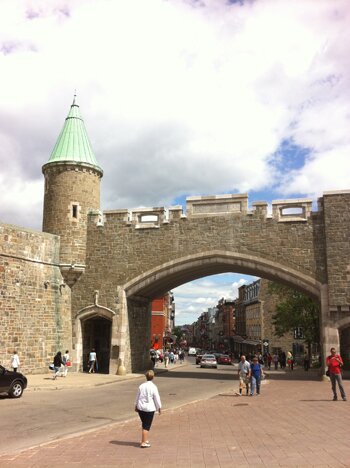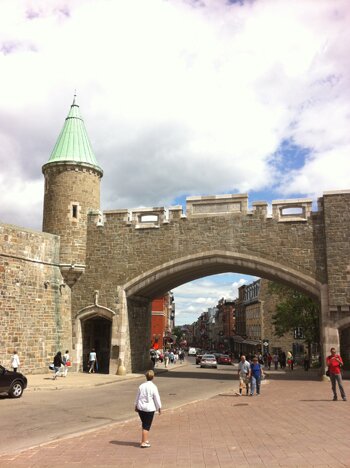 Switching gears, one day we took the bus to Montmorency Falls. Just 30 minutes away from Old Quebec, on one bus :D (I try to avoid bus transfers even in Toronto :S)
View from the suspension bridge across the falls.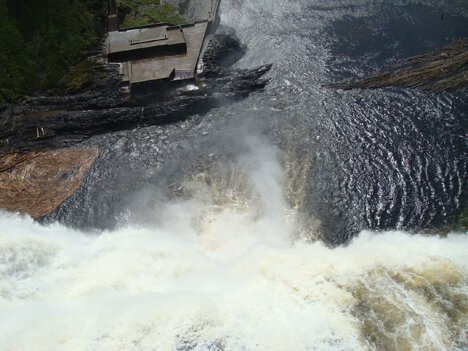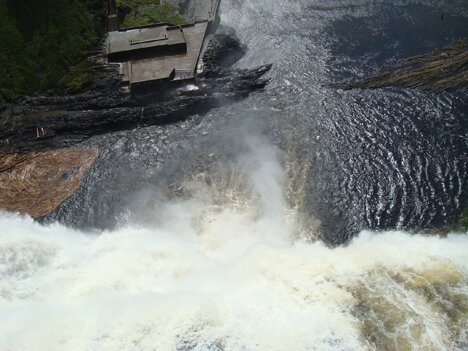 We took the very long staircase on the right down to the bottom of the falls and back up again. It wasn't exactly fun, but the cable car was over $10 per person per ride… so, the stairs.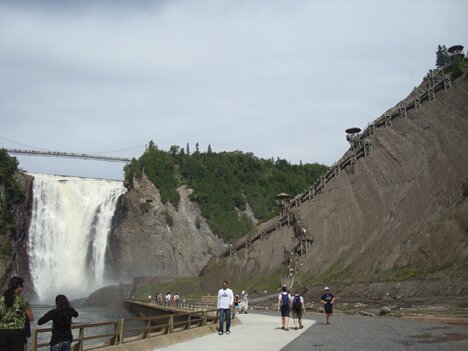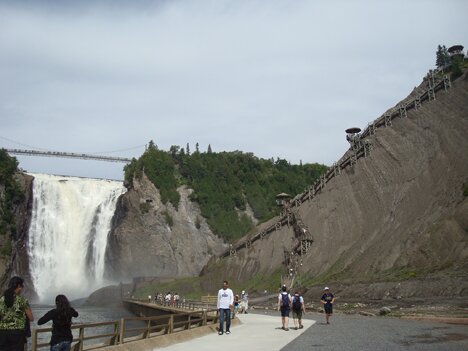 Back in Old Quebec, we visited Quartier Petit Champlain, the lower part of the city. Note the stairs, again. We realized that Quebec is quite a hilly province and there is a lot of stairs climbing involved to get around by foot. These stairs are appropriately called the "Breakneck Steps", but they're actually not that bad, compared to the stairs at the falls.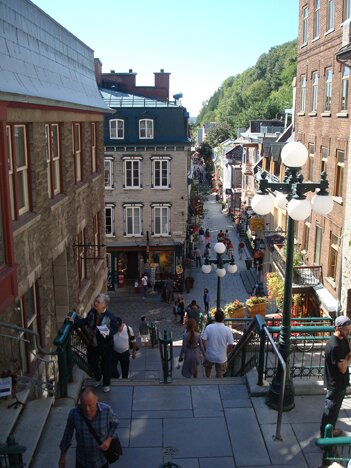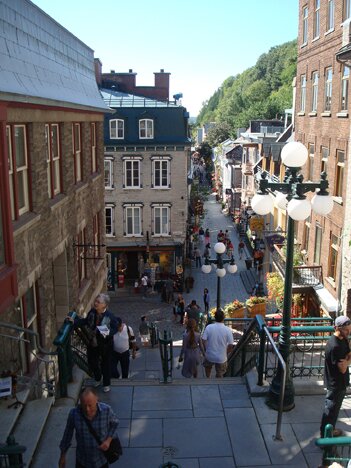 But a trip there at night is totally worth the sore calves!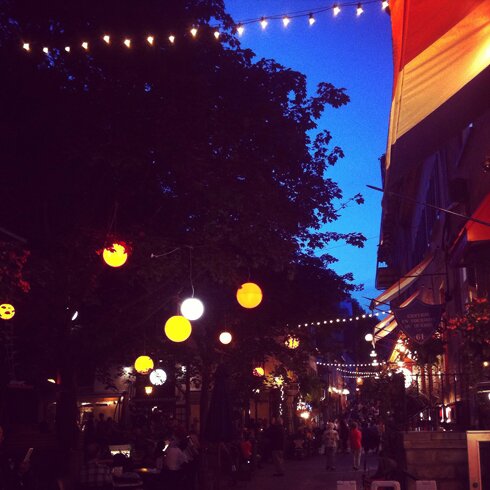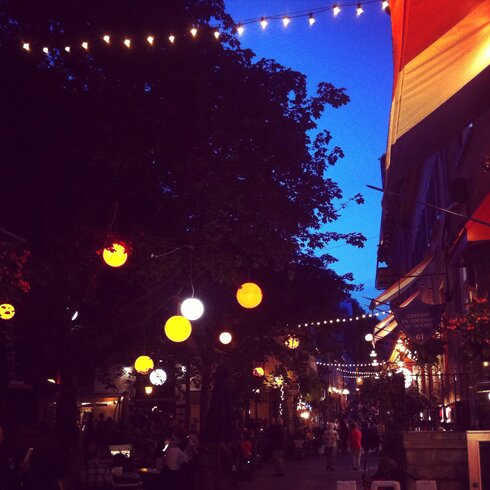 My best attempt at photographing the night scene doesn't capture the magic that was in the air. There was accordion playing and the warm glow of the lanterns in the trees. I could stay in that moment forever.
Over the week we stayed at a very quaint hotel, perfectly located near everything from historic cites to touristy shops in Old Quebec AND on a side street so it's much quieter than the hotels on the main roads.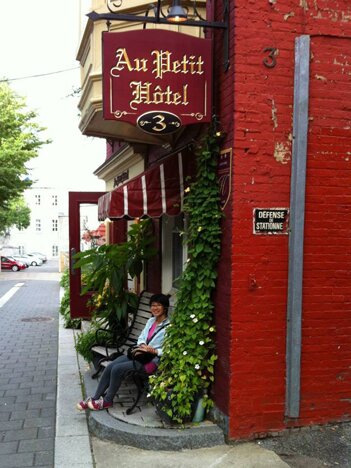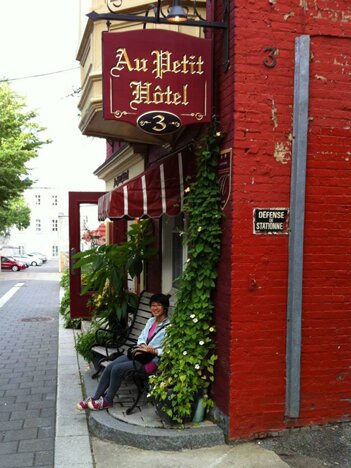 And it was very affordable, very clean, run by very friendly and helpful staff. It even has breakfast service for a few dollars extra per night :D It's a gem. We enthusiastically recommend it if you are visiting Old Quebec!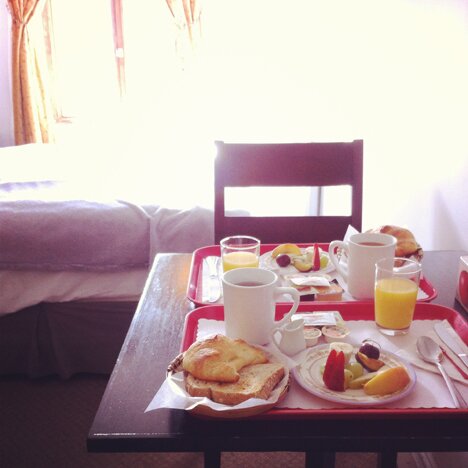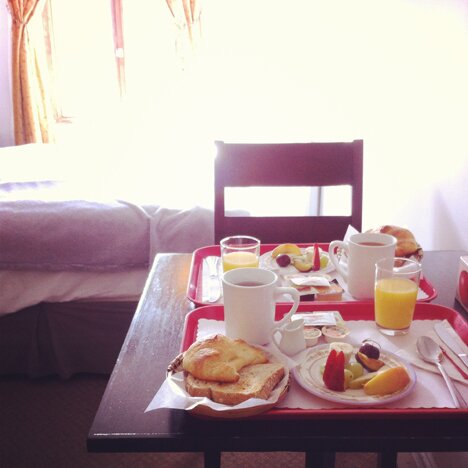 Also enjoyed very much the Paillard bakery. Surprisingly affordable (where else can you find $1 a cup of tea, not just in touristy Old Quebec but anywhere?), very good quality tea and treats. Especially love its communal long tables.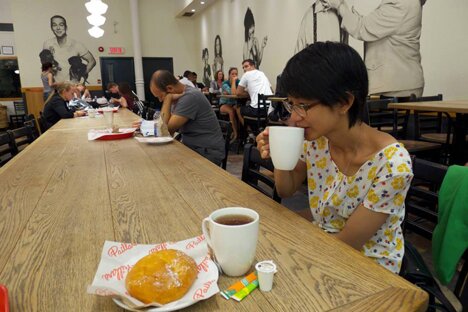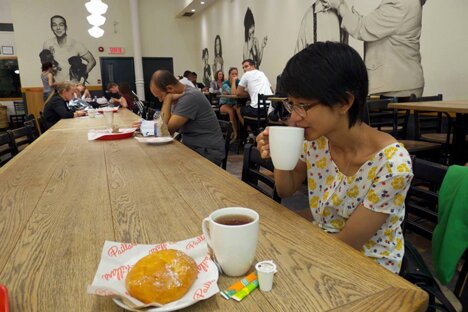 We had planned on only exploring in Old Quebec because 1. we were on foot, and 2. we are the kind of tourists who prefer spending time to know more about one place than quick visits to lots of places. But we ended up taking a side trip to Lévis, a small city that is just a 10-minute ferry ride from Old Quebec across the St. Lawrence River.
There we visited the old ship repairing yard and house of A. C. Davie. The top level of the house is kept the way it was in the 1950s. The lower levels of the house have already been renovated as offices and museum space. I suppose some demolition work has already started when the last occupants left, so there are floors with layers of laminate peeled back to reveal the different floorings over the years.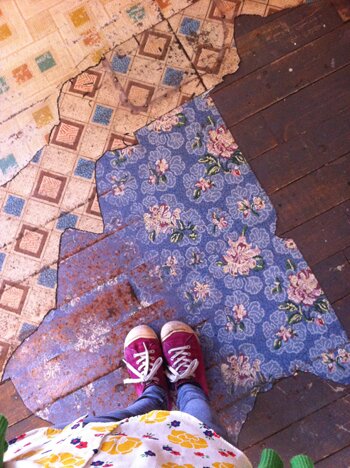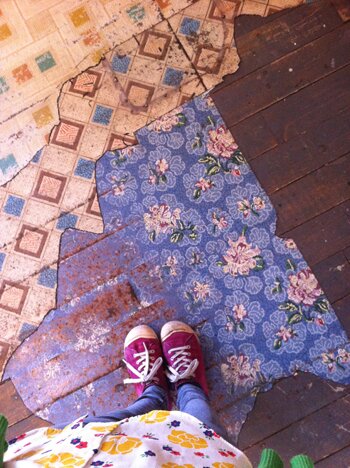 I like windows in nooks.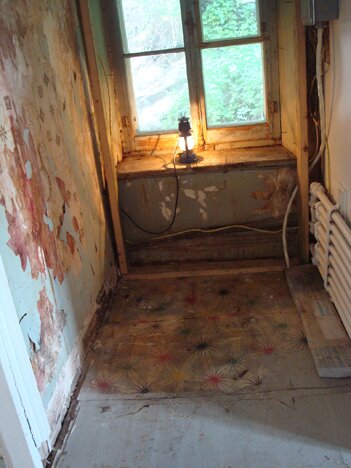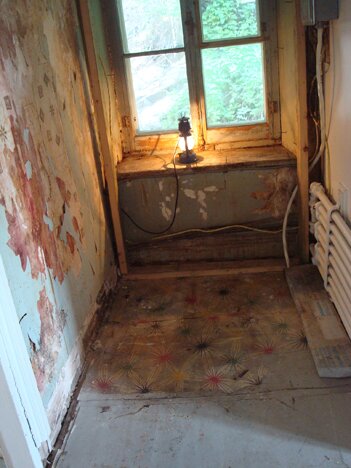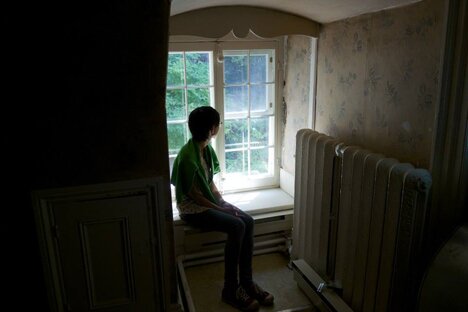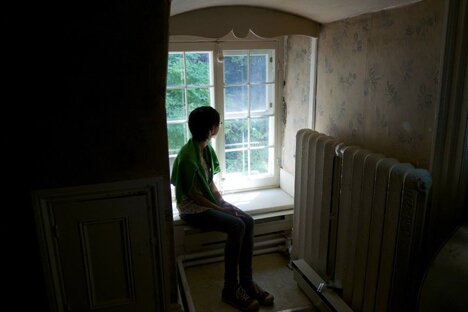 If one is looking to buy souvenirs, Lévis is actually a much better place than Old Quebec, I think, with shops run by local artists and artisans, and definitely fewer crowds. Unless you find yourself in Chocolats Favoris in the middle of August. But a little crowdedness and a few minutes of line-up is nothing compared to 4 different flavours of soft ice cream and an astonishing 12 flavours of sauces to dip the ice cream in. Here's dipping in action!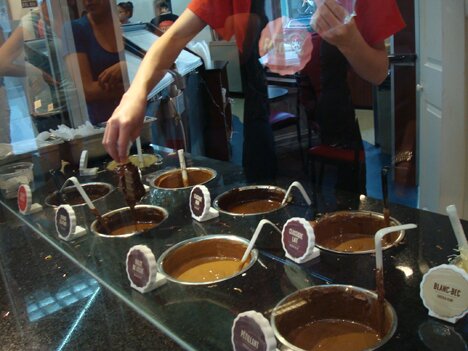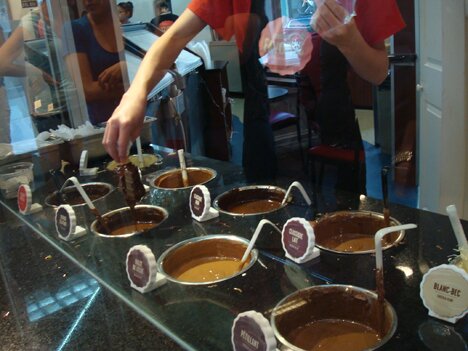 And finally, a photo that sums up our trip: uphill climbing and looking at maps.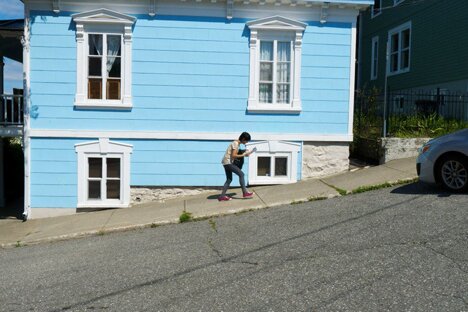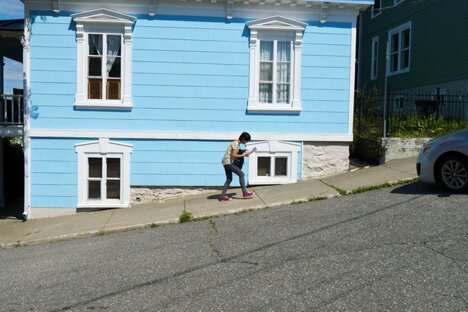 While we were in Quebec there also happens to be an exhibition of public art installations called The Unusual Passages. But that deserves its own post — stay tuned! :D
Hope you were able to relax and re-energize over August too. Wishing you a great start to September!