Have been hearing about the Winter Stations project for a couple of years now, but haven't had a chance to go. I had a week day off last week, and it was relatively warm, so I headed down to the beach to visit this year's installations.
Winter Stations are installations that go over life guard posts on the beach. This year it's nice and close to the bus route on Kew Beach.
I spotted the Pussy Hut from far away.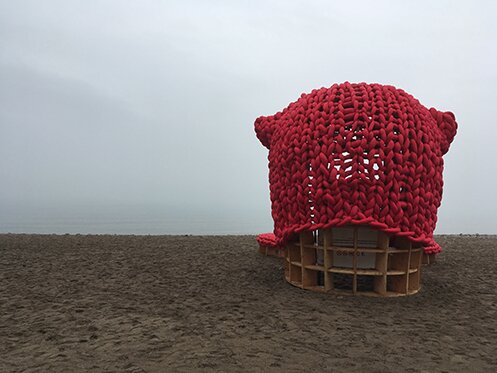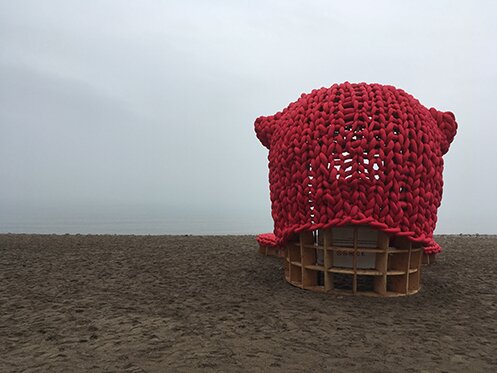 I love this picture of bright magenta knit against a cold, foggy lake.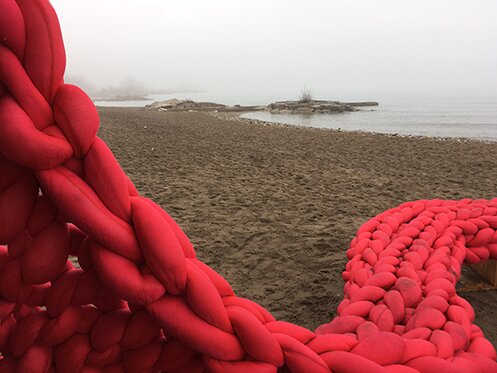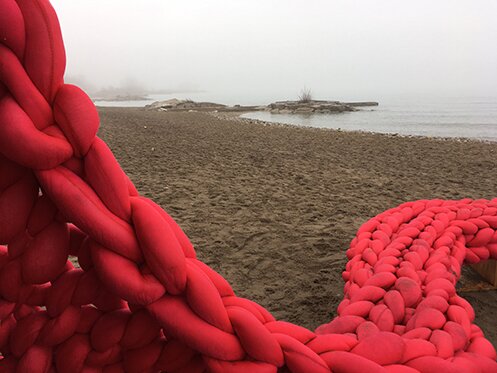 A gem on a desolated winter beach.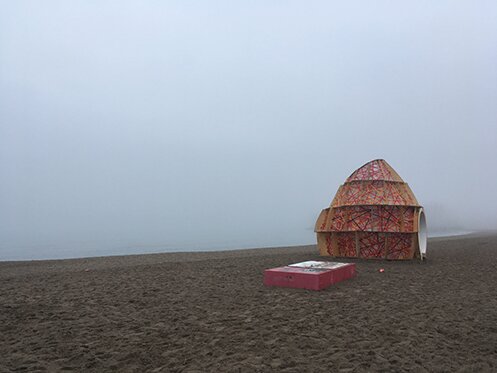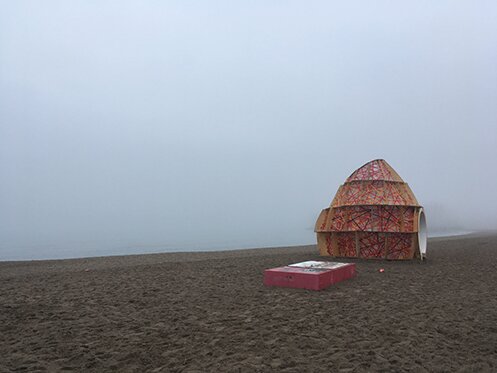 Inside the structure one could see a piece of the sky, and the sound of the waves crashing to shore is actually amplified.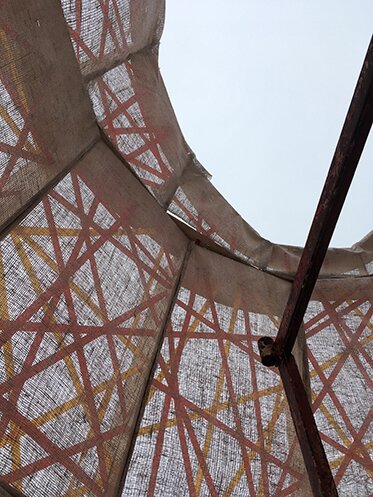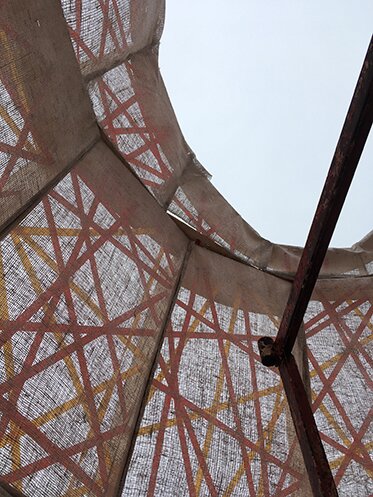 This makes me think of a forest of strange trees. Designed by OCAD students! :D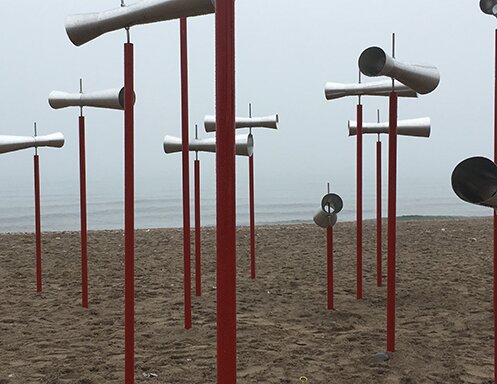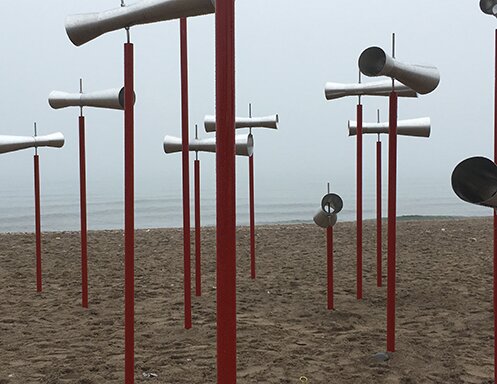 A lace tower in the fog.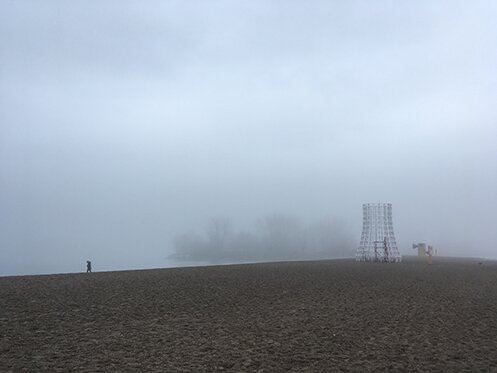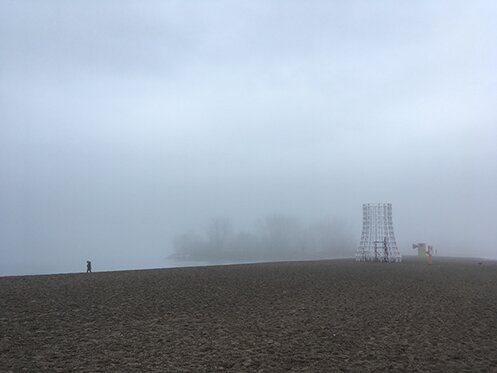 A closer look brings rows upon rows of pinwheels. It wasn't very windy that day, but I imagine that if it were and if all the pinwheels were spinning it would have looked epic.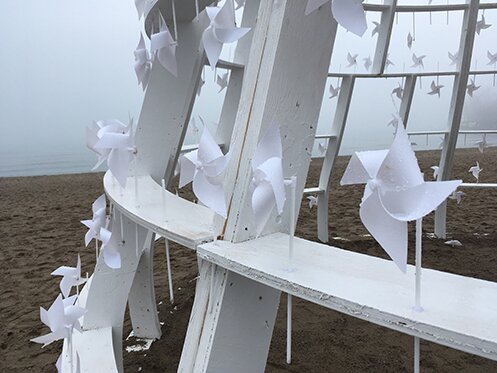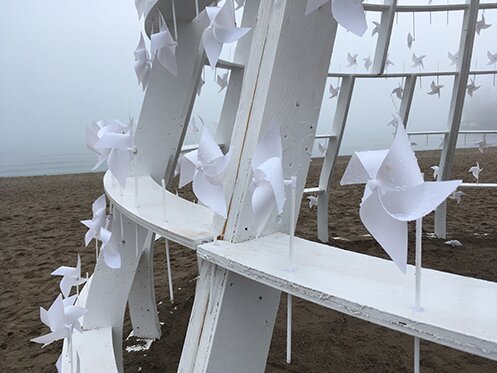 This piece was called "Obstacle". The structure seems impassable until one actually tries to walk through it — the pieces spin to make way. There's always a way out. Probably my favourite interactive piece.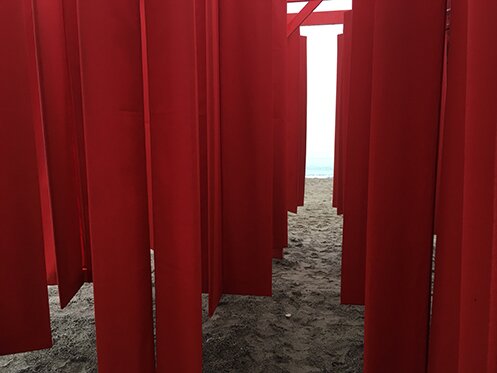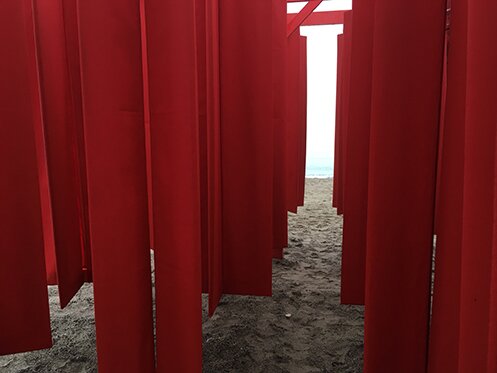 Winter Stations is up until April! Check it out when the weather is clear :)
Happy March, everyone!