After a bit of frenzy gearing up for the Yarn Hop, I've been quiet on the blog lately, catching up on other things…
My niece and nephews have birthdays relatively close to each other, so every summer we give them all their gifts at the same time — that way everyone gets to open a gift! :D
One of the gifts was a loom knitted dinosaur — when I first stumbled upon it on the web I thought I had to make this! The pattern is by The Loom Muse.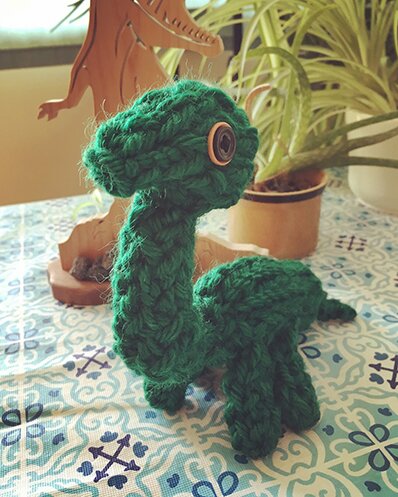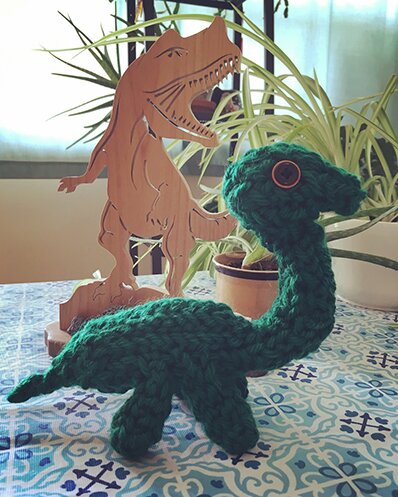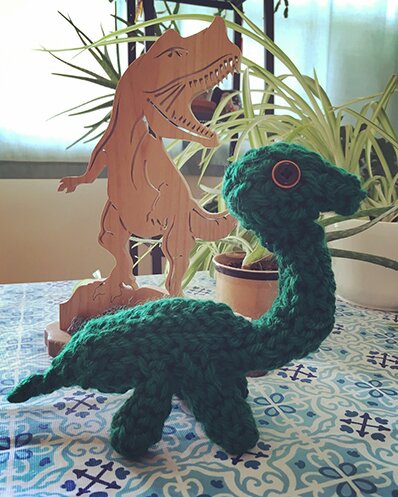 (The wooden dinosaur is a gift from a dear friend :D) I find that with the extra small 12-peg loom the gauge is very loose, and I ended up having to weave a strand of yarn through all the stitches in every column of knitting to prevent the stuffing from being visible. Perhaps I will have to try using an even heavier yarn next time (I used extra bulky for this one). I'm still quite happy with how it turned out!
Another gift was an owl puppet, pattern also by The Loom Muse but only available as a video. The pattern is for a stuffed owl but I ran out of yarn, so I left the bottom open and a puppet it is!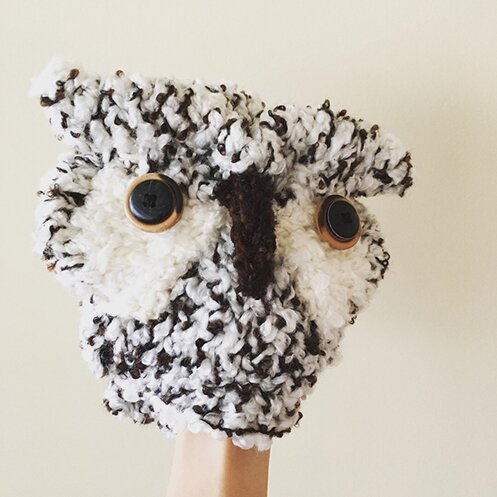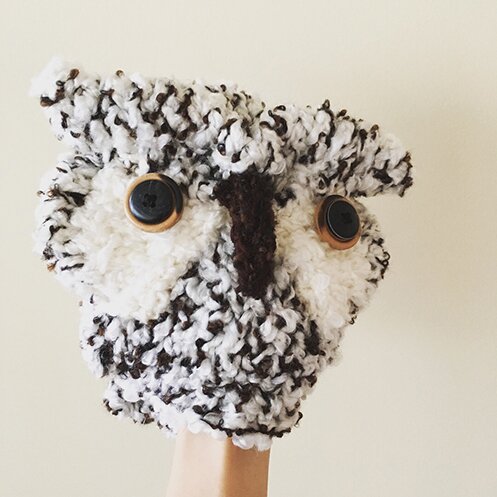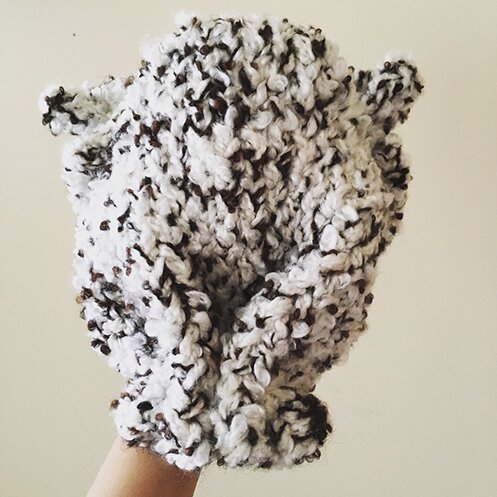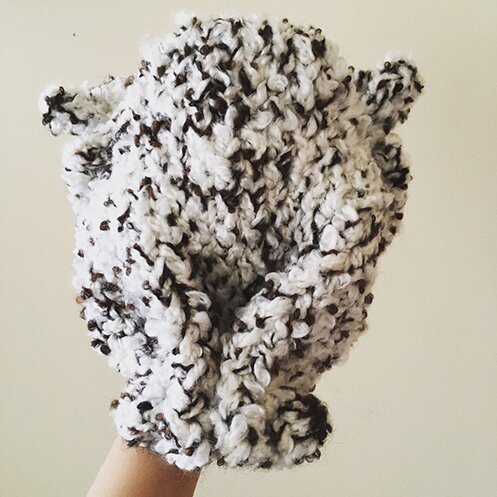 I love that it also has a tail! :D
And we've all met the alpaca! The mascot I loom-knitted for the Yarn Hop (because we were team alpaca). The pattern is also by the Loom Muse (it is a treasure trove of stuffed animal patterns!). Here's our fabulous team in front of the wonderful Purple Purl! (You can also kind of see the makeshift alpaca carrier on my tote.)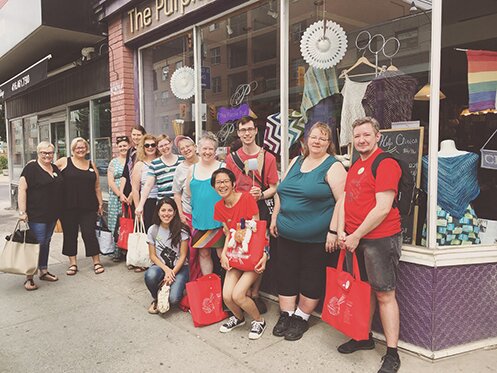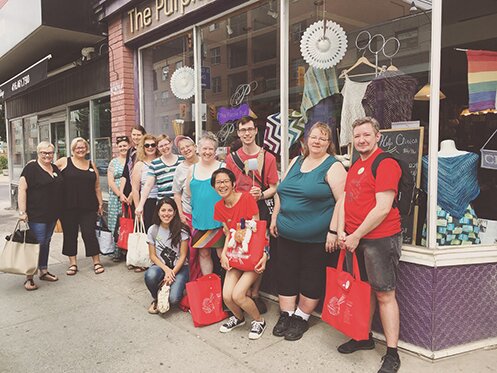 Throughout the day alpaca got named Albert, inspired by Lambert at Spin Me a Yarn, another local yarn shop :D (you'll find Lambert and his yarn adventures on this Insta feed)
Here's Albert at Yarnsomniacs enjoying the very soft yarn made by his friends.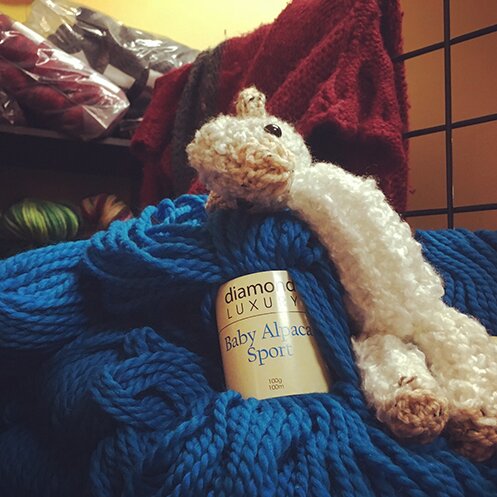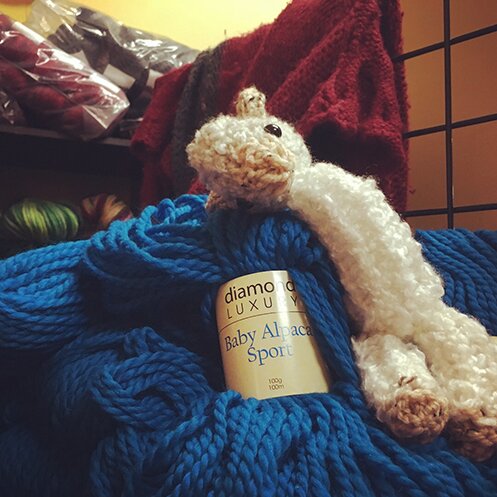 As you can see we also made an alpaca sign to keep us humans from wandering off. The super cute template is from Picot Pals. Here he is at Knit-O-Matic with everyone busy looking and crafting!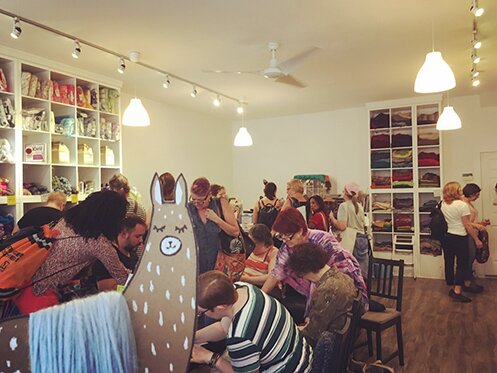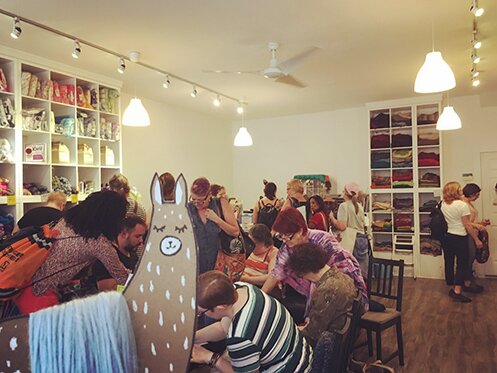 And here we are at Passionknit — note the beautiful wall of Canadian hand dyed yarn on the right!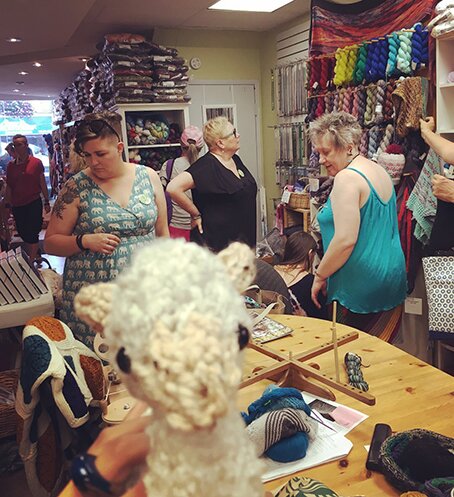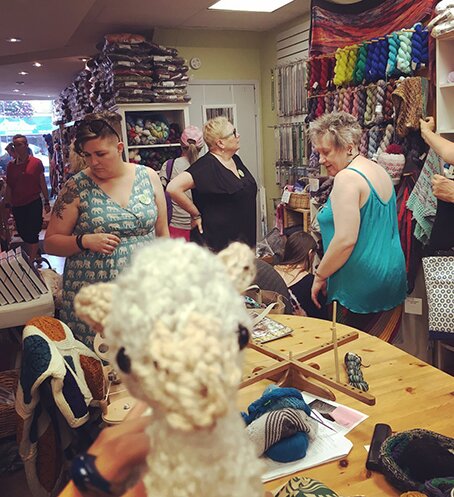 In other news, I wore my crocheted sandals outside for the first time since making them last year (or even the year before?). I don't know why I haven't worn them. Worried they'll break I suppose. But it's been so warm lately, I decided to give them a go. It's really difficult for me to find sandals that don't hurt my feet, so I haven't bought or worn sandals for like the past ten years, and always suffered from socks and sneakers no matter the heat wave >_<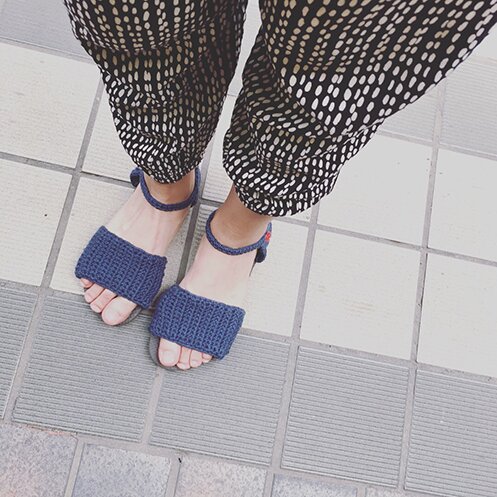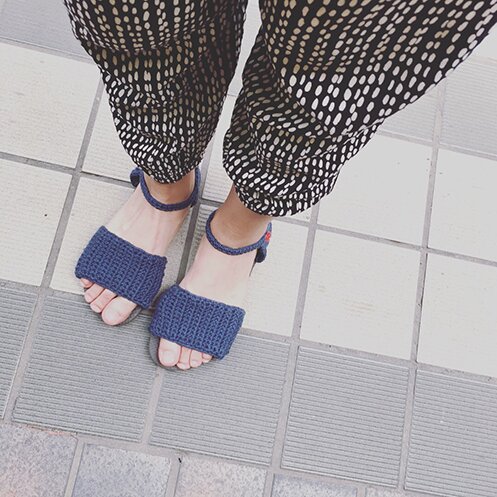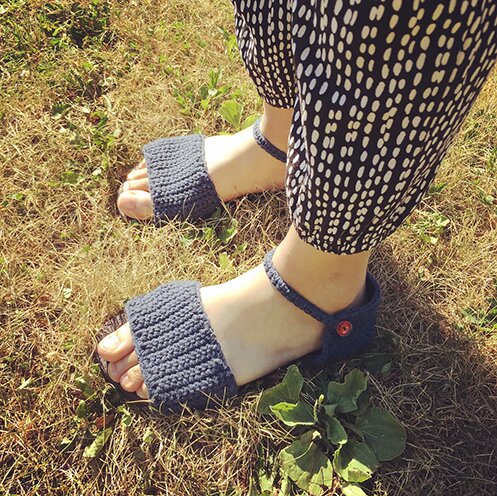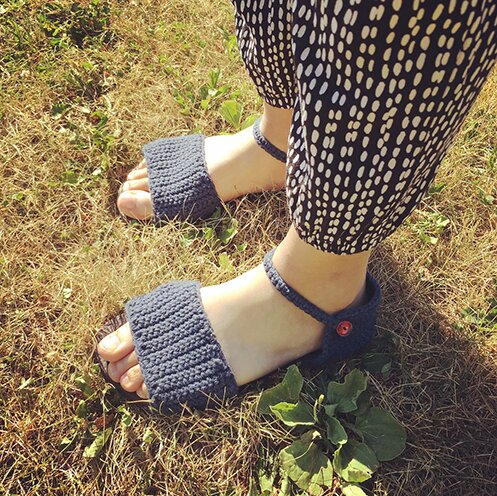 So I wore these out on the street, walked around, took the subway and streetcar, walked on the grass… and they're really comfortable! My summer shoes problem is solved! :D
In case anyone's interested, they're made with flip flop soles and worsted weight cotton, pattern is here.
And finally, I'm down to my last row of the mitered square blanket!!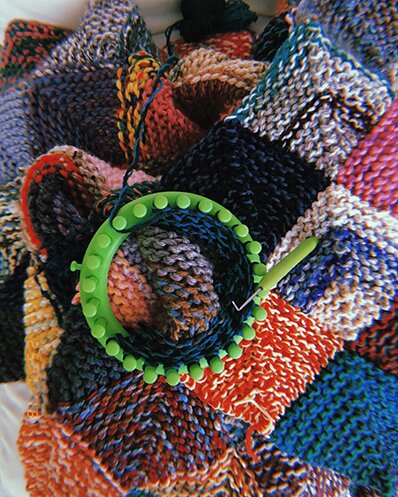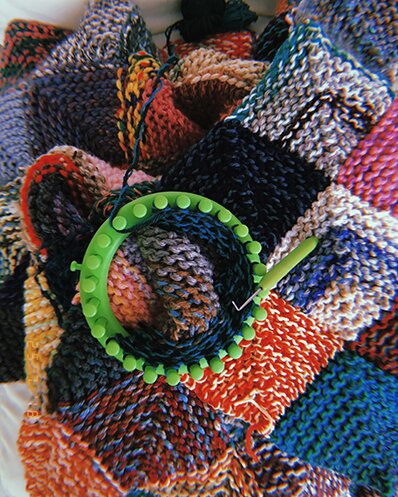 There will be 150 squares in total! And about 4 feet by 5.5 feet! I have been slowing down with making this though because inevitably I have to put it on my lap to knit and it's been really warm >_< definitely a winter project, for next time. But soon I'll be able to show you the blanket with all 150 squares in all its glory!
Until next time, keep on crafting!