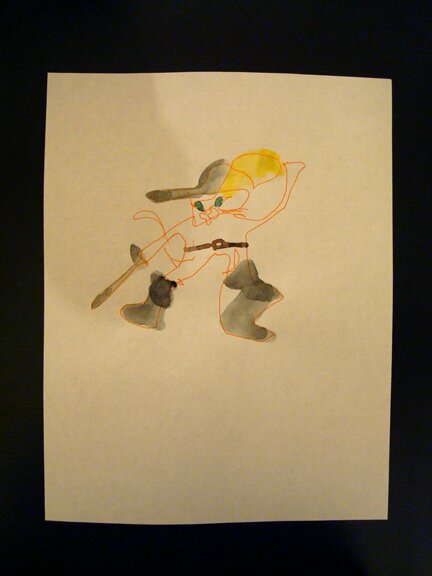 This week I'm letting go of a Puss in Boots figurine that I got from a Happy Meal. I was just going to simply add to the orange marker drawing some black watercolour boots, but then I got a little carried away with the colouring.
Other items this week: An egg-shaped stress ball, a small ceramic mask wall decoration, a couple of Kinder egg toys, an unopened PEZ with Nemo on it, and a whoopee cushion.
And if you didn't know already, I'm having a giveaway of the Giraffe neckwarmer as part of the letting go project. See this post to enter by Friday :D
Have an awesome Wednesday, everyone!