I made this tank top and brought it on our trip to Chicago. It was perfect for the heat wave that hit us (daytime temp of 40°C+!!) during the trip.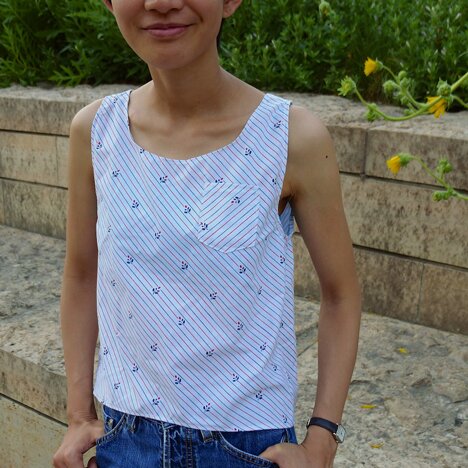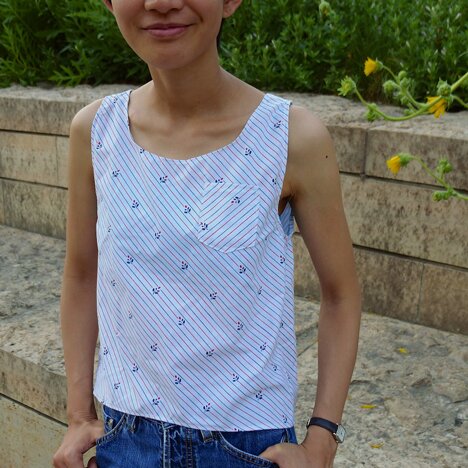 I bought this fabric from a craft show last year. Probably a good material to make dress shirts or blouses, but I don't have patterns to make those. I just traced a tank top that I had, and after all the seams were sewn I hemmed all the raw edges by rolling them in a couple of times and sewing them in place. After the top was made I thought adding a pocket would make it look more interesting with the diagonal stripes.
Pretty rudimentary. I didn't even measure, which resulted in the top being too narrow when it was first made, so I resorted to adding a strip of fabric on each side under the arm. You can kind of see it in this picture…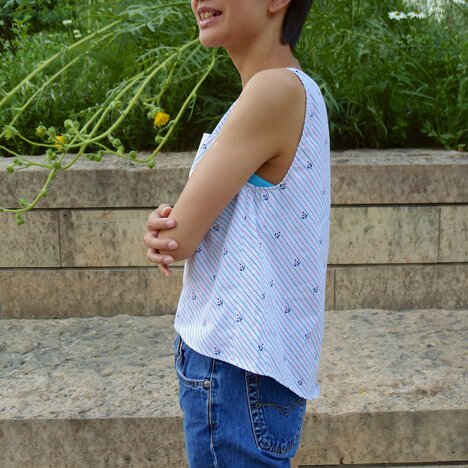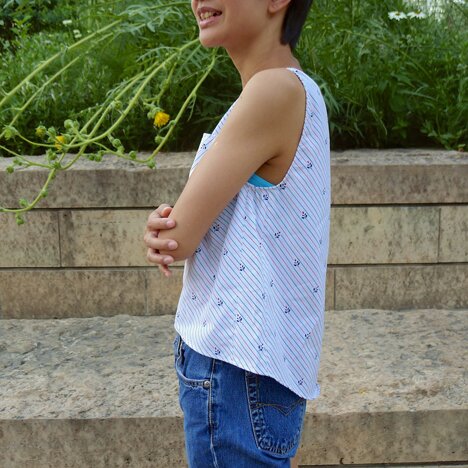 … which made the armholes a bit too big, but I don't mind it too much. Oh yes, and I make a diagonal hemline where the back is longer than the front. It was kind of an experiment. I keep seeing dresses and skirts with that kind of hemline and was wondering if I just have to cut the fabric diagonally to achieve the "high-low" effect.
And we took the photos while walking through Grant Park :D
Next time I make a tank top I can probably trace this one, except make the armholes smaller. Measuring before cutting would probably be a good idea too :P
Hope everyone's having a good week!