The glorious final weeks of summer holiday! Worked on a pile of projects :D
Was visiting Kathleen's blog the other day and found tons of cool stuff to make! Including this star-shaped blanket (following a pattern called Beth's Little Star — I just had to make it!)…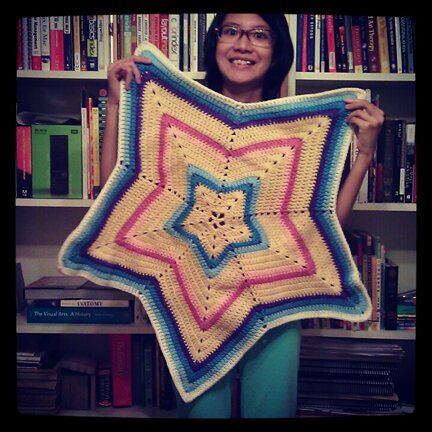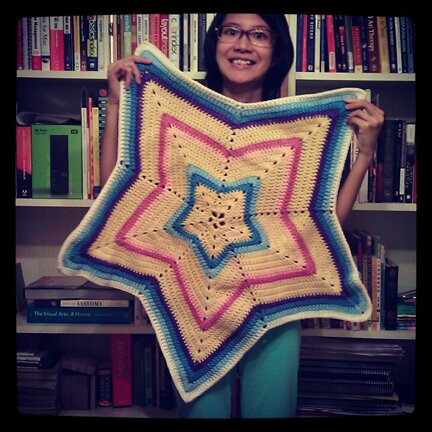 I called it the rainbow road blanket, because the colours reminded me of the rainbow road level in Mario Kart. It's for for my young niece (who is very cute and amiable and reminds me a lot of Ponyo as she's starting to talk and walk) and her soon-to-be-born sibling :D
Also inspired by Kathleen's blog is this bookworm bookmark! Her yarnbombing with bookworms is ingenious and TOTALLY AWESOME! I would love to do that one day. So far I've made one for a book-loving friend :D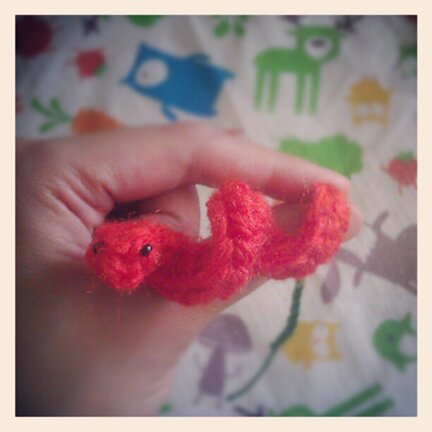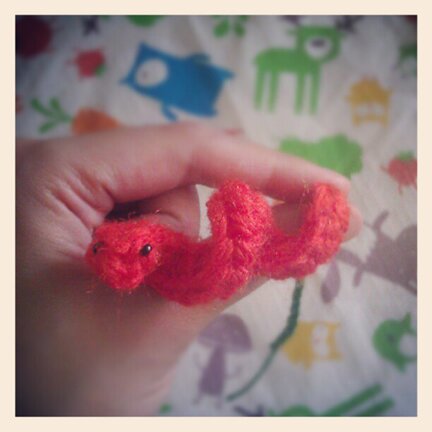 I used an orange yarn because I kind of wanted it to look like Slimey from the Muppets.
This granny shrug has been on my to-crochet list for a long time. I made it with a light fuzzy yarn the colour of Prince Edward Island's red soil. Not a style I usually wear, and can't see the granny square (actually, it's two hexagons stitched together) pattern very well, but it's really soft! Very comfortable for lounging in at home, I think.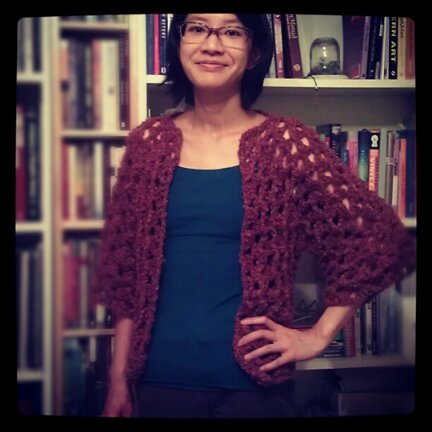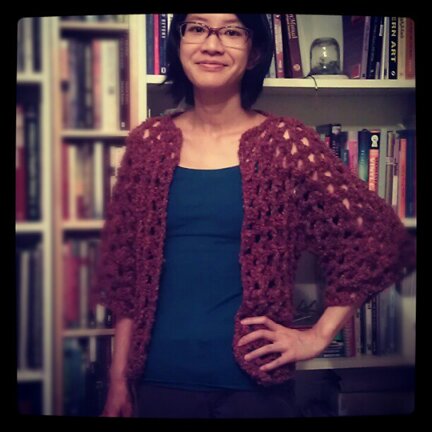 Then I sewed a dress. With fabric I got from my mom's collection. It's a very soft kind of fabric with lovely polka dots and I've been wanting to make something summery with it for a long time. Was having a very motivating conversation with my friends about sewing dresses, so I thought instead of making the square top that I make a lot of, I'd try to sew a dress!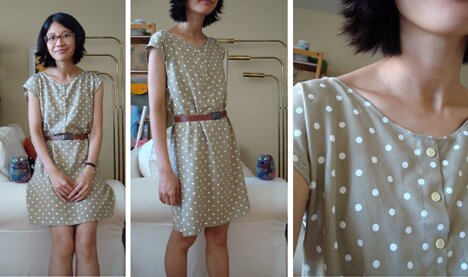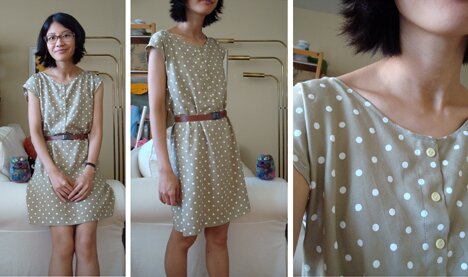 It's actually still a square top with faux button panels (which means that the buttons are just sewed on, there are no button holes), for which I got the idea from C&C's tutorial. The top was cut to a mid-waist length, then I sewed on a skirt made with two trapezoid pieces of fabric. I found enough yellow buttons in my collection that looked like lemon drops :D
And last but not least, shop update for the fall season!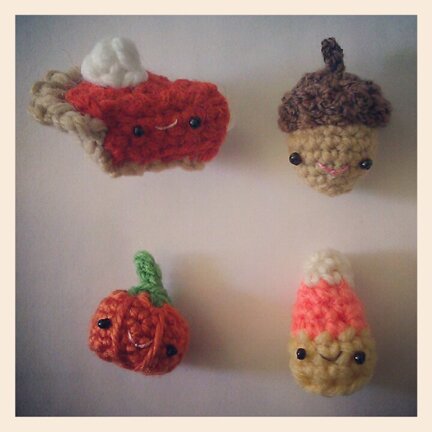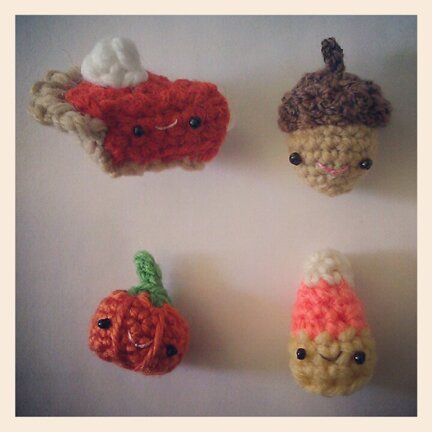 The fall harvest treat magnet set! Here's a closeup of the pumpkin pie, which I'm rather happy with…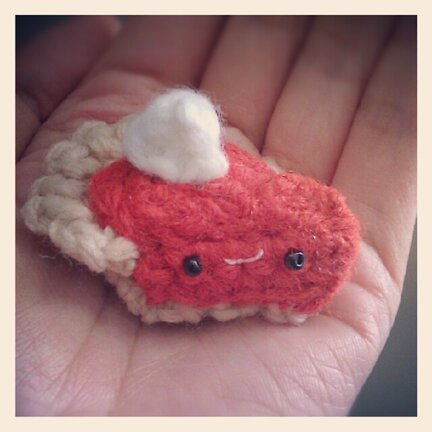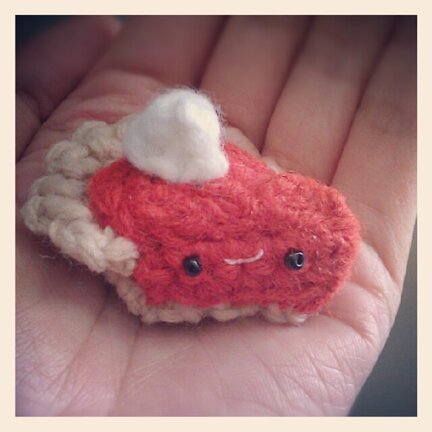 I actually made his cousin first, which has an upper crust, because I didn't know that pumpkin pies aren't like apple or strawberry pies, they don't have upper crusts! (probably because I don't bake very much, and didn't grow up in a country where pumpkin pies were popular) Mike reminded me of that and I remade the pie slice.
I also started Christmas-elfing (i.e. making Christmas presents) and made 3 scarves, but of course I can't show you those yet… ;)
Off to the Bruce Peninsula this long weekend! Will bring back lots of pictures!
Have a lovely weekend, everyone!