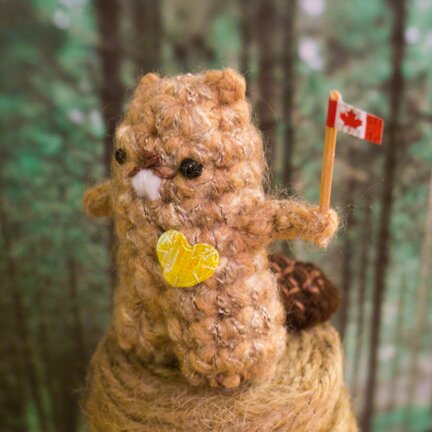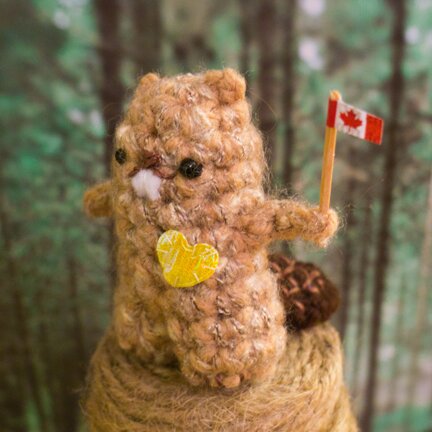 It's Canada Day on Friday! And proud Canadian Beaver, with glowing heart, is here to celebrate! :D
I was surprised how difficult it was to find glow-in-the-dark stickers at the dollar store. There were plenty of glow sticks, but no glow-in-the-dark stickers. Eventually I settled on some reflective fabric appliqué. So Beaver's heart badge is more shiny than glow‑y, but it will not dampen his celebratory spirit.
You may have noticed already, but Beaver is made exactly the same way as Groundhog, except for the tail. (I also made Beaver's teeth a bit larger than Groundhog's, with bits of white felt.)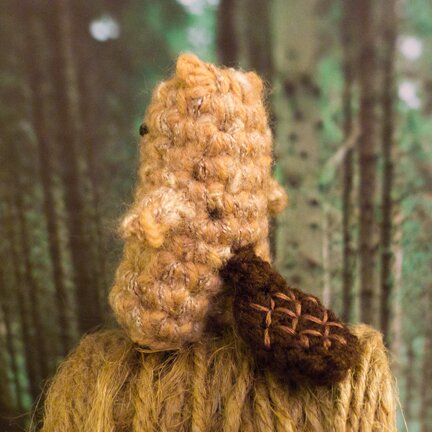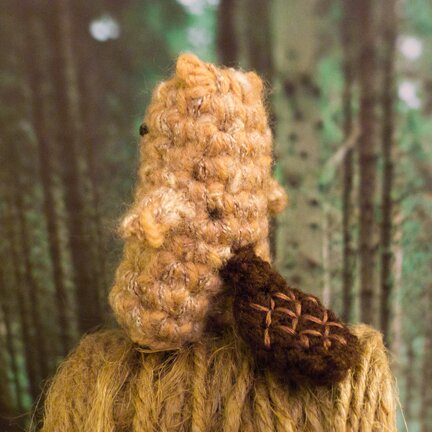 To make your own Beaver friend (and celebrate Canada's birthday with us! :D), follow the Groundhog pattern for head/body, ears, and arms.
To make Beaver's tail:
Tail is made in continuous rounds, with 3.5mm hook and brown worsted weight yarn:
ch 3, 4 sc in 2nd ch from hook, sc in the top of beginning ch, *2 sc in next sc, 1 sc in each of next 2 sc*, repeat from * to * once.
1 sc in each sc around until piece is 3/4″ long. Then *2 sc tog, 1 sc in each of next 2 sc*, repeat from * to * once.
2 sc tog, 1 sc in each of next 4 sc. Leaving a 12″ tail for sewing, fasten off.
The result will be a pouch shape. Flatten the pouch and, with the tail left for sewing, sew a line of running stitch through both layers, like so…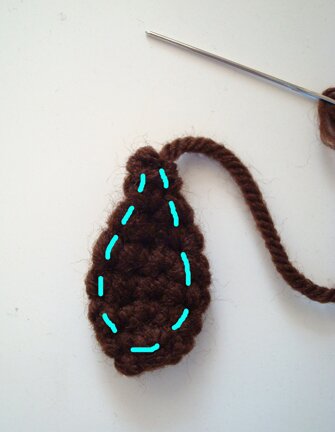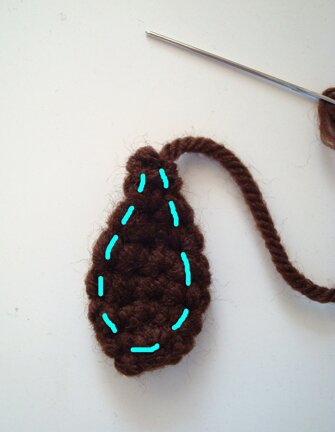 Embroider crisscross pattern on top layer only, then sew to body.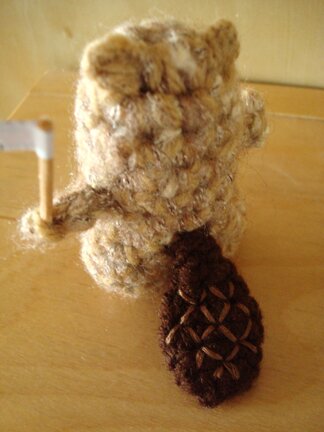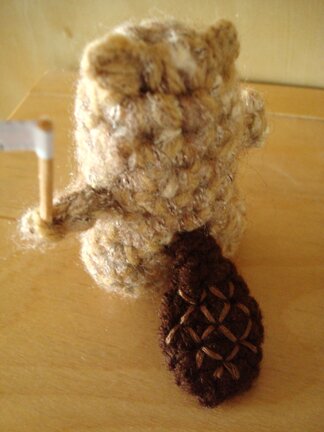 And here's to Canada — glorious and free! *waves flag*
Cheers! :D