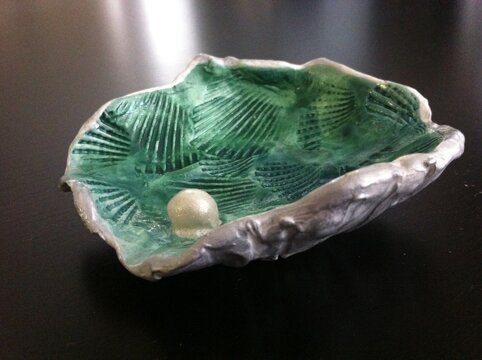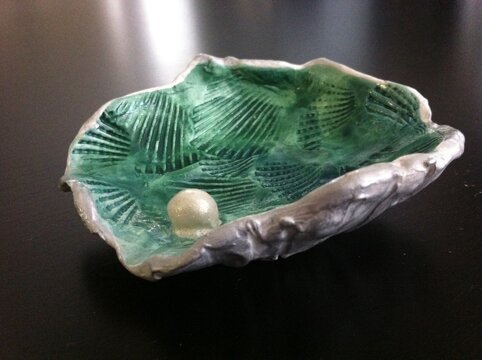 I have these photos sitting on my desktop for a while now. For some reasons I kept putting off writing about the project. I guess I'm just not sure whether I can clearly articulate the complexity of it. But I guess it doesn't have to be too complicated. And it was a fun project to make :)
The exercise was about creating a vessel that can hold unconditional love. It was for a group that I was running with a couple of my colleagues, but because it was a small group that day and everyone seemed to be rather engrossed in their own projects without needing much help, I created a vessel as well.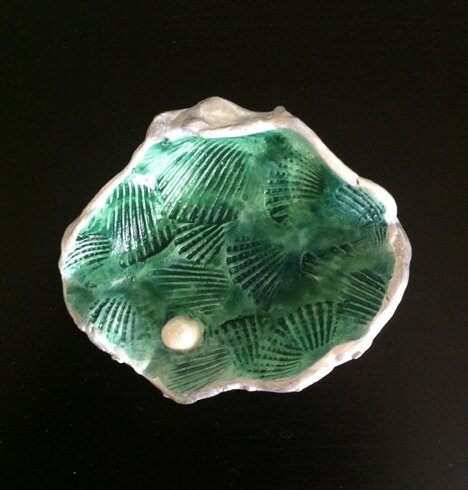 It's a shell that is made of many old shells. The imprints of the old shells gather sand and grits and sharp bits that pass by and transform them into a pearl that gives a guiding light, a wisdom that shines through the surrounding darkness of the ocean. The wisdom to see oneself and others with clarity and compassion.
It was made of clay. Wasn't fired or anything, just painted with diluted acrylic. I painted the pearl with a mixture of pearlescent and glow-in-the-dark paint. It glows somewhat in complete darkness but too faint for the camera to capture. I still like the way it turned out though.
And I painted the outside of the shell with some silver metallic paint.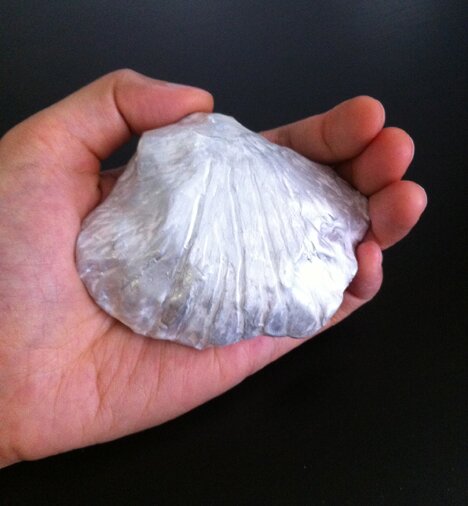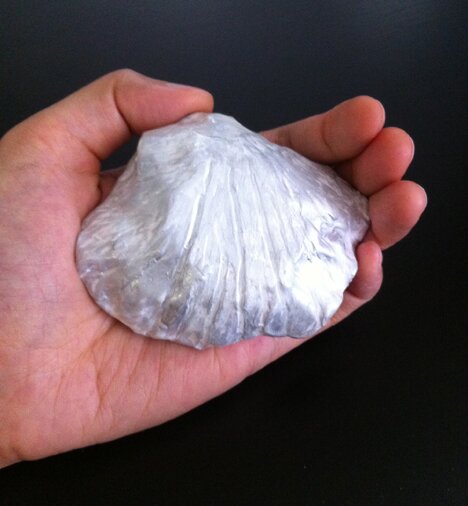 And this short poem comes to mind. I came to know it through my mentor:
Last night, as I was sleeping,
I dreamt — marvelous error! -
that I had a beehive
here inside my heart.
And the golden bees
were making white combs
and sweet honey
from my old failures
– Antonio Machado, translated by Robert Bly
Have an excellent, energized start to the week, everyone!