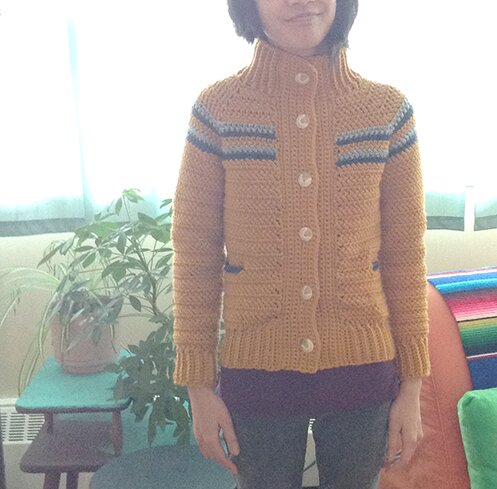 First finished project of the year! :D
Made this from the Burnside Cardigan pattern by KT & the Squid. I have never used yellow in an entire sweater before. I love how it turns out so retro-looking. And I love the funnel neck! There was a huge sale for the Impeccable yarn at Michaels and it has a nice shade of yellow, so that was what I used.
I'd love to say that my super grainy over-exposed photos are intentional, to go with the retro sweater, but that's really because the lighting is horrible on this very grey day and this is the best my phone could do. Oh well. It goes with the retro sweater! Almost looks like film doesn't it? :D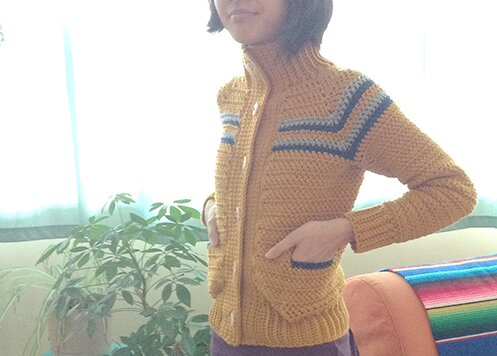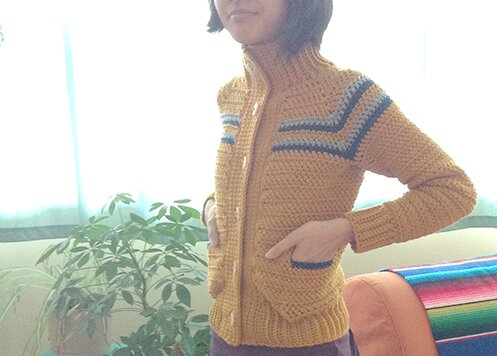 I modified the pattern a bit by adding the blue and grey stripes, the pockets, different front panels (rows of sc stitches running up and down instead of rib crocheted sideways) and button holes. I think I also made the sweater one size too small (XS — I should've made S). Usually sweaters I make from patterns turn out too big for me, so I went for the smallest size, but this pattern is very accurate with its sizing. So I had to widen the front button panels quite a bit.
I bought these retro-looking buttons from a nice Etsy seller.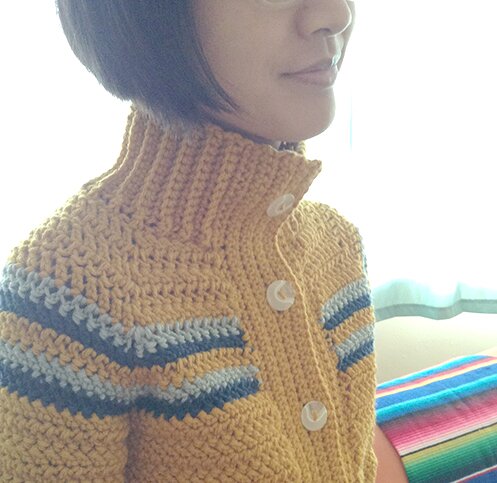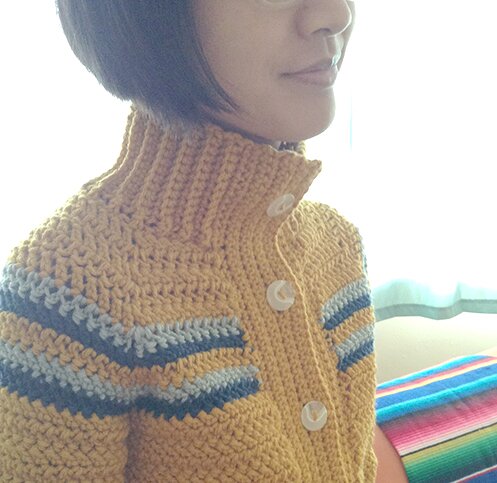 I posted a selfie of this sweater on Instagram. Mike thought if it's not for my phone the picture could have looked like it's from the 70's, with our typewriter and stuff. So he replaced my phone with a record :D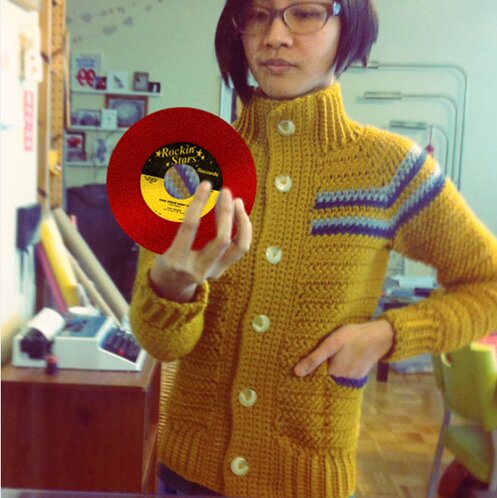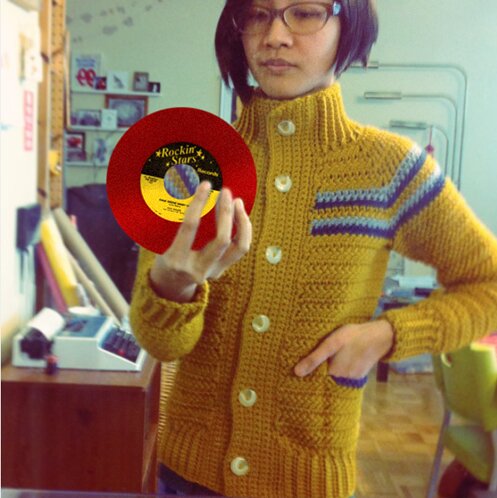 I love the straightforward style of KT & the Squid. Recently bought another pattern to make a sweater for Mike (and another for myself later), will let you know when his is done :D
Here's hoping for lots of sunshine for everyone this week!