Lately, I've been working on this nice knitted lace top (it's a free Ravelry download! :D).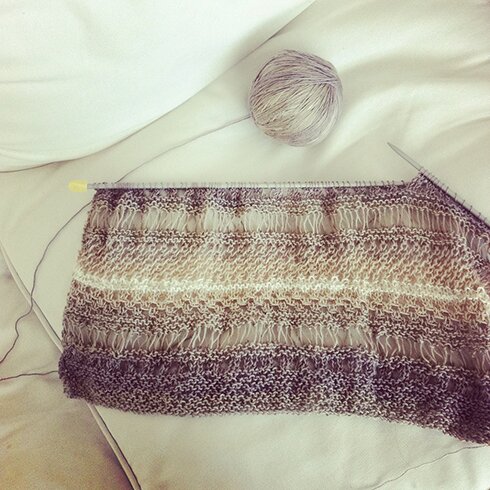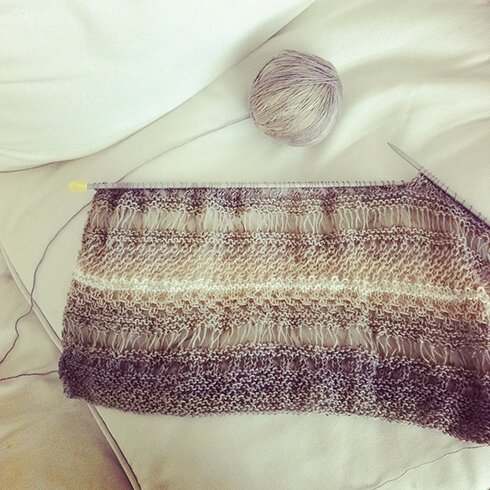 I got this yarn last year to make the Convergence top. I was using a bit of a heavier yarn than called for, so I increased the hook size to 4mm instead of 3.75mm, expecting that the entire top will turn out a bit larger, which would be fine for me, because I like loose fitting tops in the summer, and the measurements for size small really looks rather small even for me… but for some reasons it turned out narrower than the given measurements, and wayyy longer. So I took it apart. And I'm now working on this knitted top. I think the lace panels go well with the variegated yarn :) Will definitely show you when I'm done!
Lately I have also been enjoying some konbu cha in the evening :D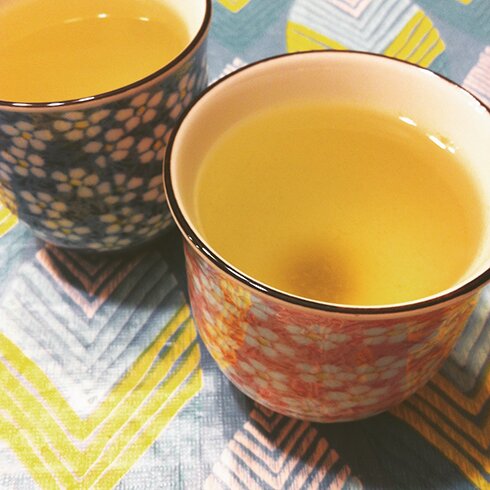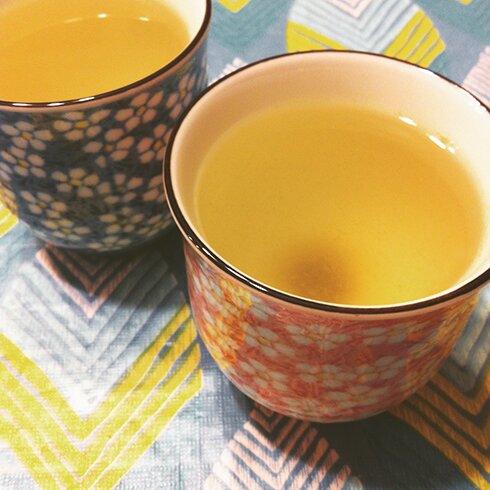 Not to be confused with kombucha, which is the sweetened fermented tea. Konbu cha is kelp tea. My friend, who is Japanese, gifted it to me last week when we ran into each other at a workshop :D It tastes like seaweed salad in a cup, and to me it tastes more like broth than tea, but I love it! I love kelp. I will have to get more of it at Asian grocery stores.
Lately I have also been working on a couple of Etsy orders, one of which is the tiny yeti pin. Here he is, all ready for his journey to a good home :D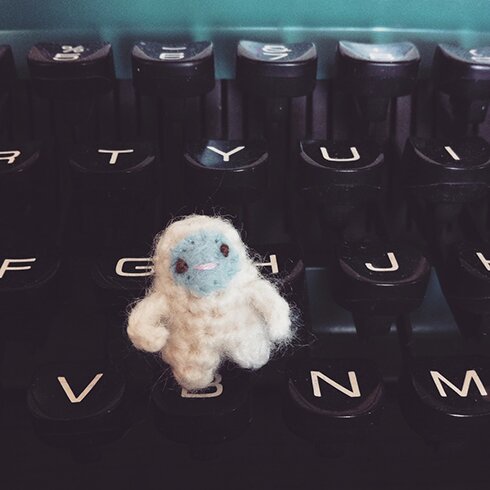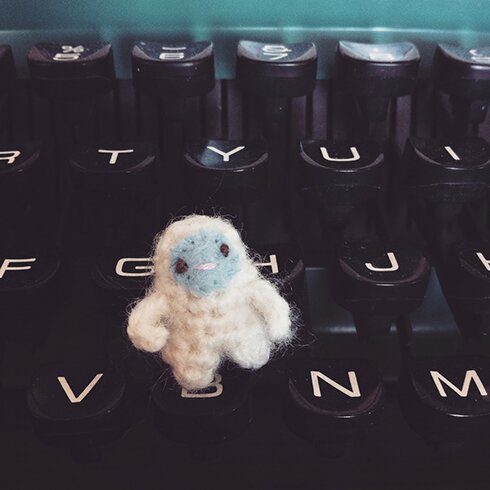 Hope you are having a good week!