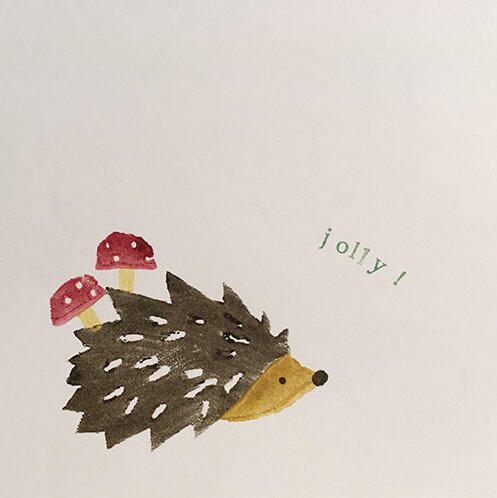 This blog was like a home. I've been away for a while. It's been difficult to return from a season of losses, in which I'm still finding myself wandering. This is one of my repeated attempts in finding myself.
Every year Mike and I make Christmas cards. A tradition since we've been married a dozen years ago. This year we almost didn't make it, but we did finally, with just what we have. We thought we needed other things, but realized, as we were going through the process, that we already have what we needed.
We had an idea to make block prints of a hedgehog with mushrooms growing out of its back. Mike told me about this plush toy that he and his brother got from a massive Kinder Egg when they were children one Christmas. Our nieces and nephews now have the hedgehog. The children kindly share a photo: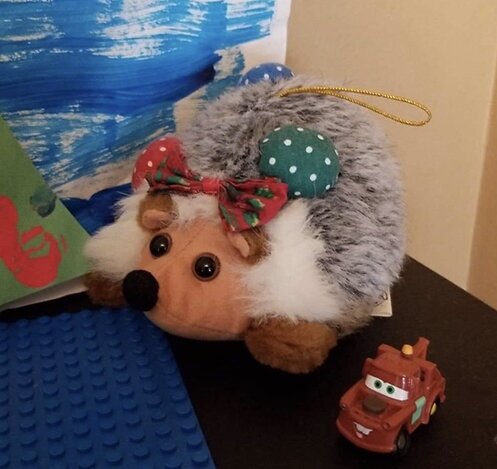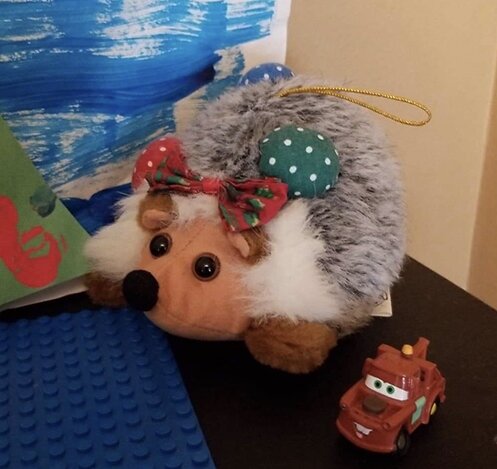 (The mushrooms on this hedgehog are green, blue and red.)
We thought about making a block print of the hedgehog with lino blocks. I thought it would be too much work. I thought we could just use foam pieces from food trays.
I cut shapes of the body and head of the hedgehog from the foam tray with a basic utility knife. Mike had the brilliant idea of taping (with double-sided tape) the foam shape to the bottom of a glass container in order to make prints. That way, I can see exactly where the shape was printing onto the paper, and have an almost perfect registration (in printmaking terms).
This is the foam piece (head of the hedgehog) taped to the bottom of the glass container, and me brushing acrylic paint on it with a foam brush.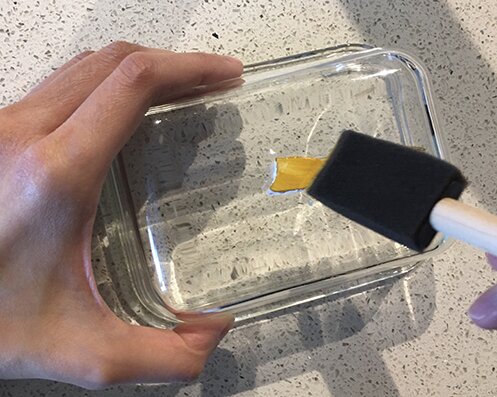 This is me pressing it onto the card with the other part of the hedgehog already printed on it.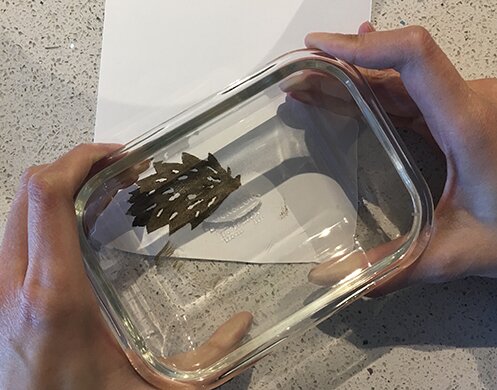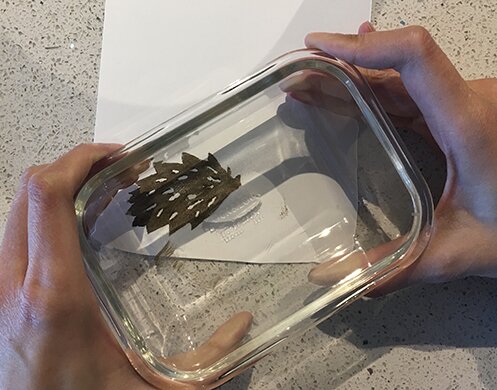 I hope this makes sense. But if it doesn't, and you'd like to try a similar thing, just leave me a message in the comments.
Here is the herd of hedgehogs…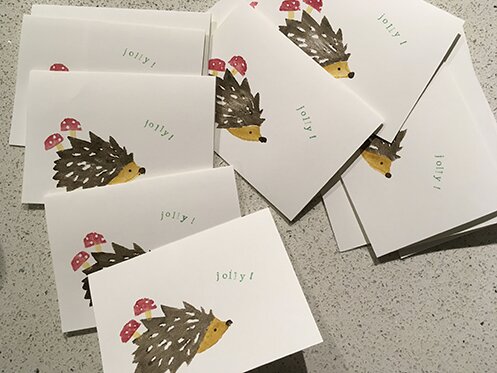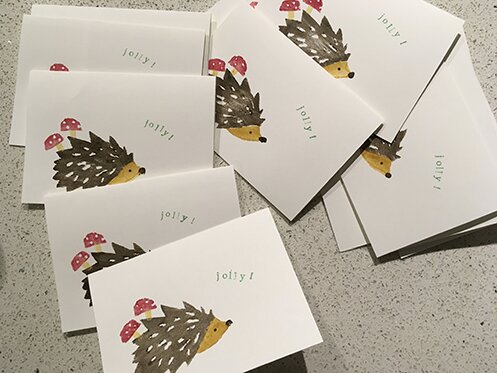 May you too find joy and comfort in both familiar and unexpected things around you this holiday season.
Sending much love.