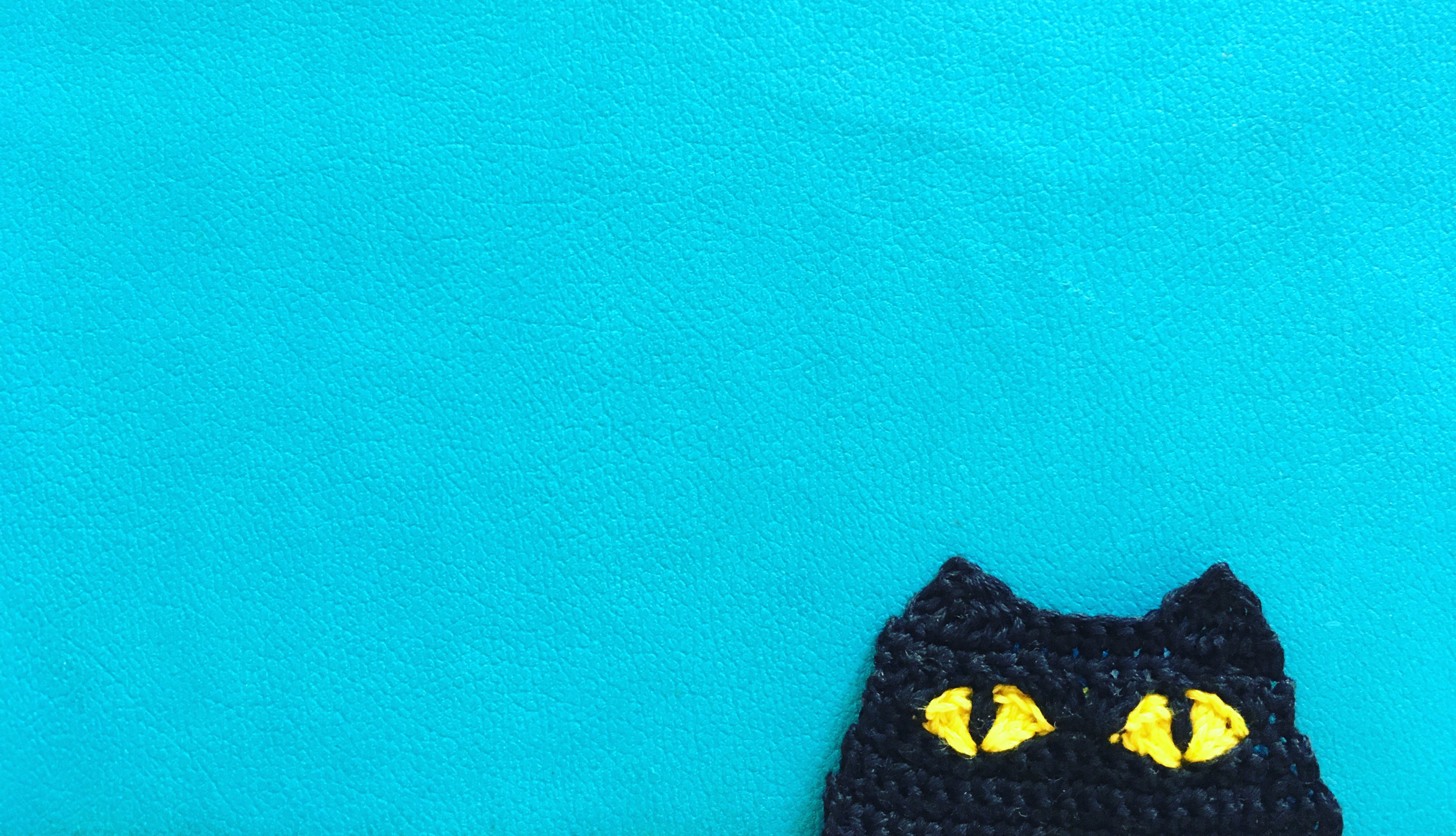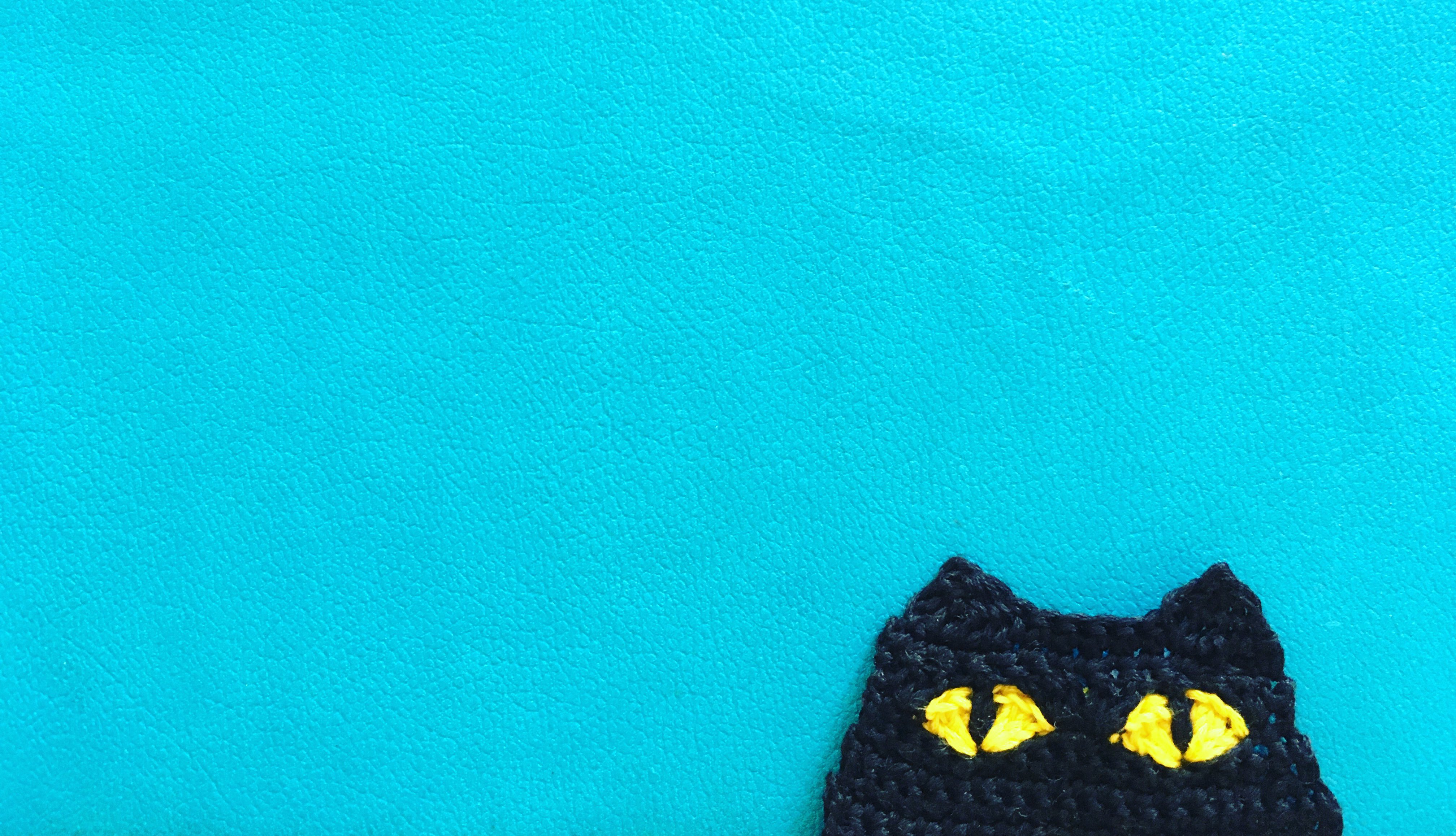 It's been quiet on the blog for a while, and that's because I've been busy working on a multi-pattern project!
I'm going to put out an e‑book!
Yes!
I thought I've been writing up patterns for a while, perhaps it's time to put together something more "official", with different sizing options, etc.
One of the projects does involve the above black cat, and to join in the fun you can download the peeking cat picture above as a desktop wallpaper! Get the full size picture here and then right-click it to set it as a background, so you too can have those glowing eyes peering at you every time you turn on your computer ;)
Here are a few sneak peeks of some of the patterns in the book! I'm still working on one other, hoping to put this out sometimes in July :)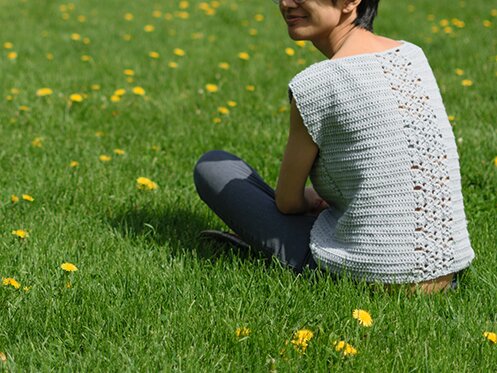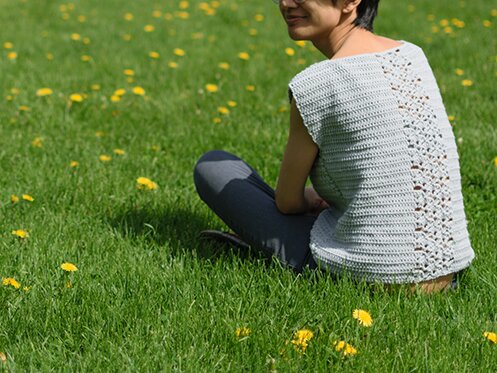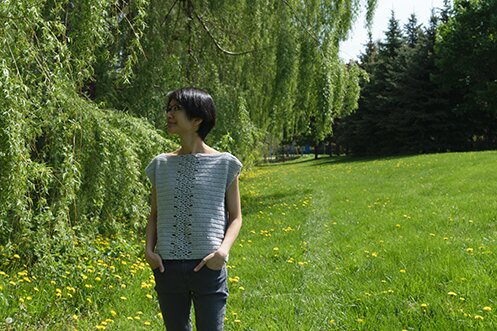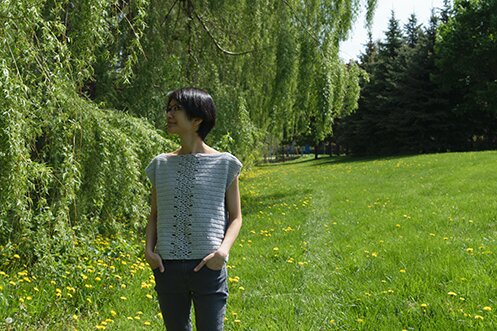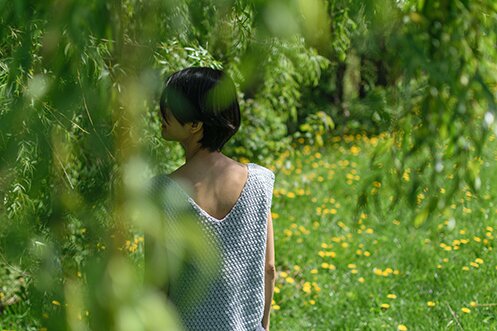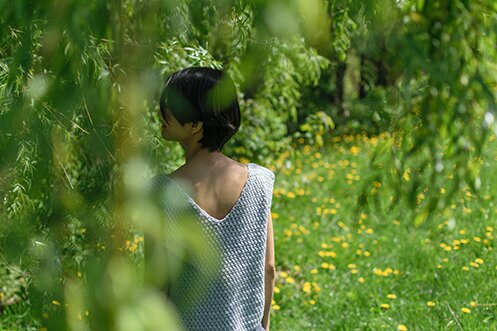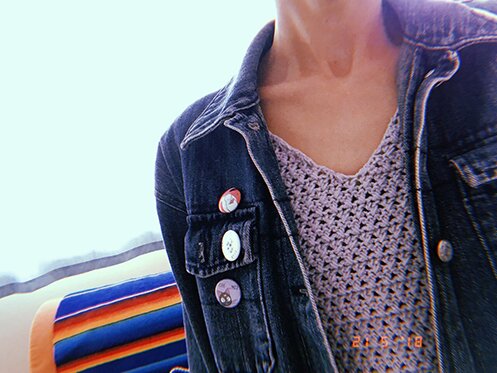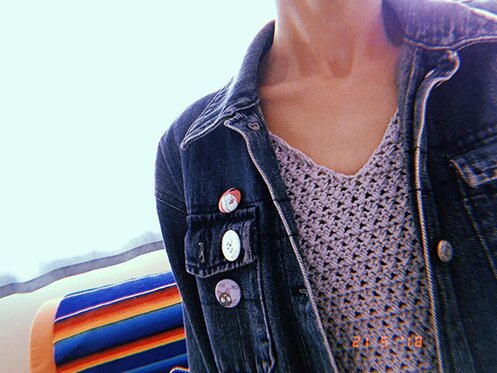 Yes, this top can be worn with either side in front — it's like two tops in one! :D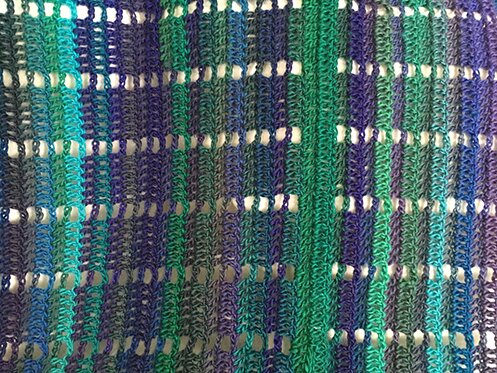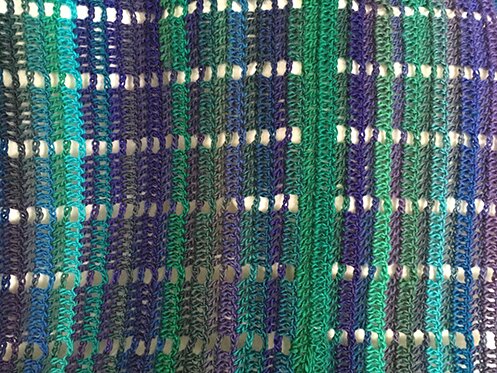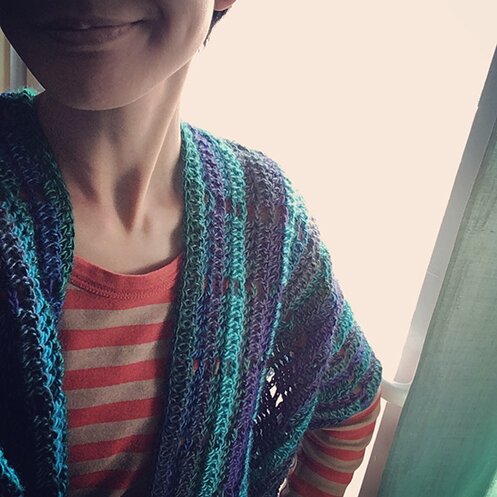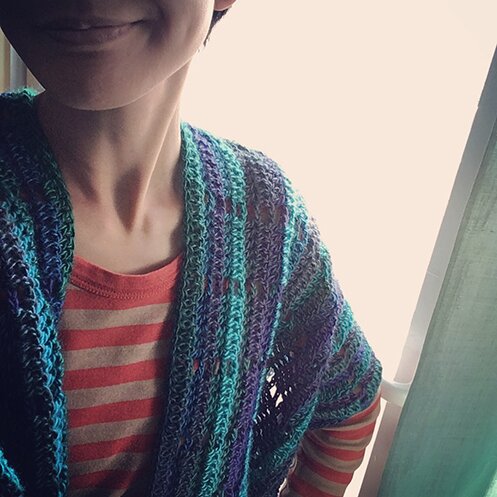 And this one definitely needs a better photo shoot than stripes-on-stripes — but I was feeling happy that the drape worked out as the way I imagined.
So, stay tuned! :D And hope everyone's enjoying some sun this week!