My very own Totoro sweater! :D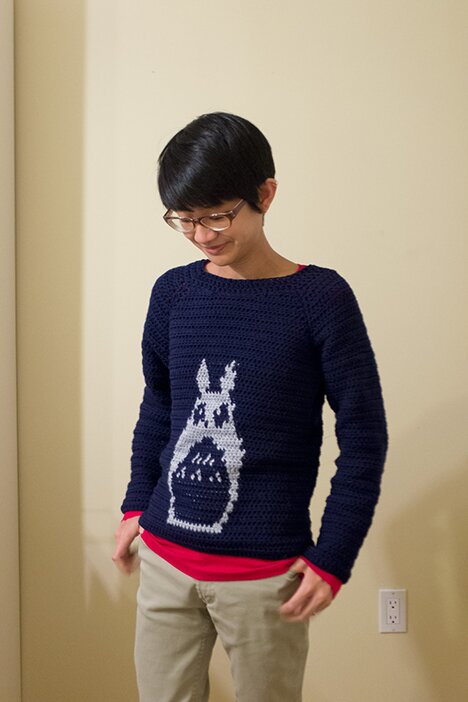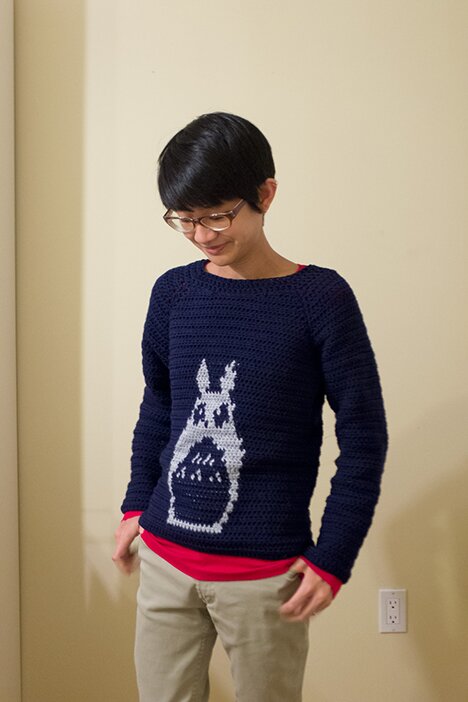 I made up my own basic raglan sweater pattern and then adapted the knit Totoro chart from this beautiful mitten pattern. I had to take out a few rows in the chart because the hdc's are taller than knit stitches.
Of course I had to do a levitating shoot for this! (If you hadn't seen the film My Neighbour Totoro, you can catch a glimpse of Totoro flying in this lovely montage)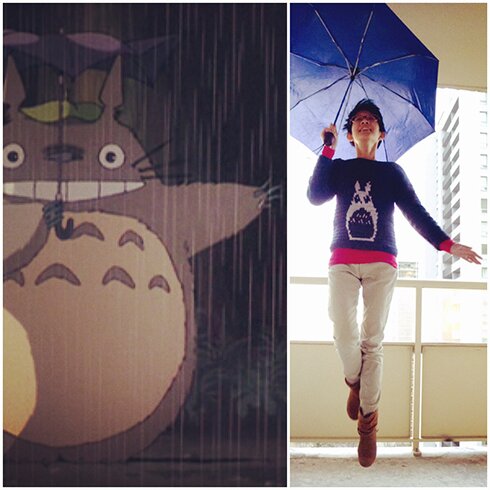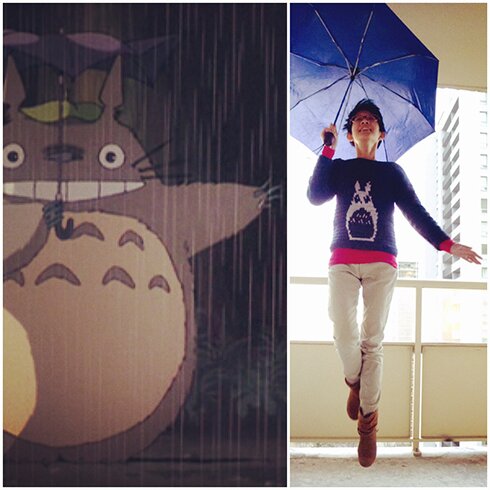 I'm making another one for my sister, so that will give me a chance to write down and test out the pattern for the raglan sweater. One can then incorporate any knit, crochet or cross stitch chart, like this owl chart.
Have a happy Friday and weekend! And happy thanksgiving! I'm grateful for your visit today — thank you for journeying with me on my crafty adventures!