Mike asked me to make a hat as a gift for Raticus the rat, who lives in his workplace and is moving office. Before the hat was given to Raticus different animals tried on the hat, because they had never worn a hat before and were wondering how they would look with one.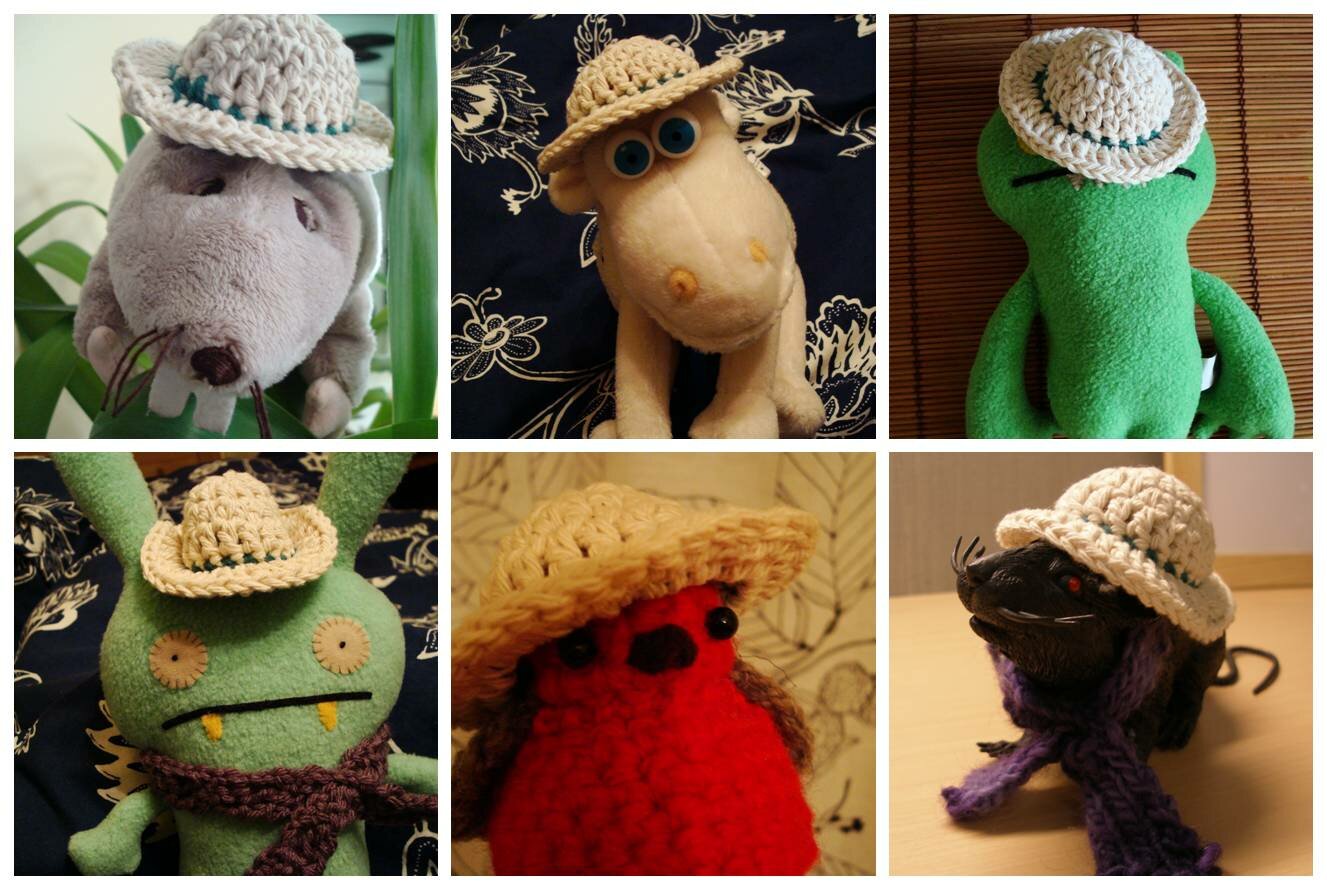 1st stop, Kennedy the explorer rat in a yucca jungle.
2nd stop, Serta the British bird-watcher sheep #99.
3rd stop, Abima the sun-bathing monster.
4th stop, Moxy found her inner cowgirl.
5th stop, Robin the robin ready to go out for some field work.
Final stop! Raticus looking spiffy in his hat and scarf.
Happy travelling, Raticus!