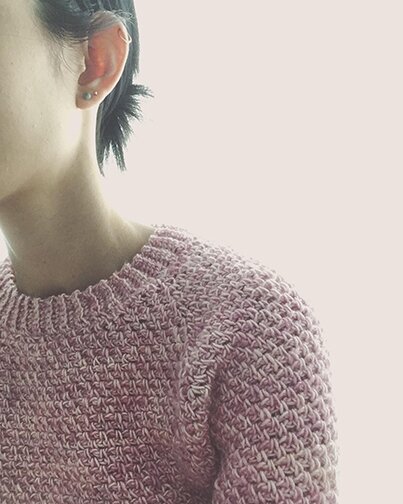 This yarn was a raf­fle win from a yarn hop / fundrais­ing event in 2015. I don't usu­al­ly use or wear the colour pink, so it's tak­en me quite a few years, as you can see, to find a project for it.Â
The yarn is sin­gle ply meri­no DK by Mineville Wool Project. It's quite com­fort­able to wear. The pat­tern is Con­fet­ti DK Pullover by Nomad Stitch­es.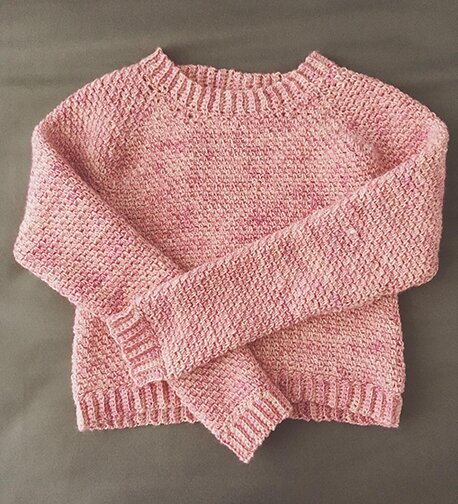 I like that spe­cial care is tak­en to add short rows to the shoul­ders and back so it fits bet­ter. (Was try­ing to get a full length pic­ture of me wear­ing it but the most suc­cess­ful was one of me not being aware of pic­ture being taken.)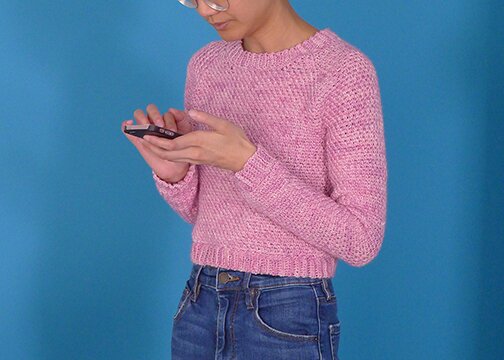 I hope that sum­mer is going alright for every­one so far, with much craft­ing in the sun.