I have this African vio­let that blooms all year long. Well, almost all year long. It rest­ed between Decem­ber and Feb­ru­ary this year, I think, then began bloom­ing again when the day became grad­u­al­ly longer in March. I don't real­ly know what makes it keep bloom­ing; I don't even give it fer­til­iz­er. This plant is just love­ly and is such a gift. I put it beside my desk where I spend hours upon hours tap­ping on my com­put­er writ­ing reports and papers and all those mind-numb­ing stuff.
Any­ways, here are some pic­tures I took of the new flow­ers in March.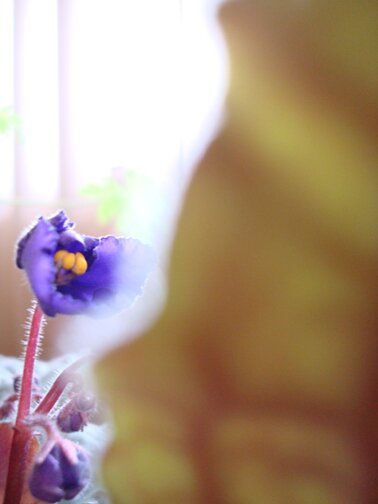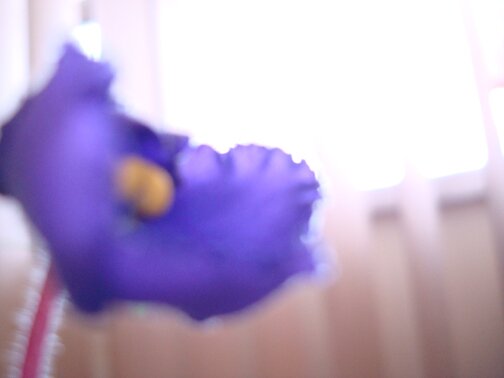 You see, I tried to be cre­ative with my point & shoot. Main­ly by increas­ing the expo­sure. I love the bright sun­light stream­ing in through the win­dow and through the translu­cent, ruffly petals.
These are ones I took recent­ly, they're in full bloom now.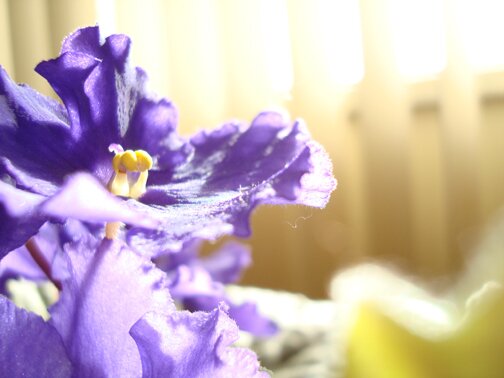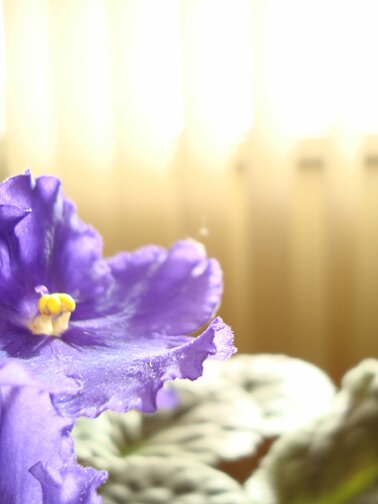 Have a love­ly Wednesday!