This week's favourite things share a nau­ti­cal theme… per­haps the weath­er is just get­ting too warm for my lik­ing and I'm think­ing about cool breezes by the sea…
Check out this bril­liant sea glass jel­lo recipe by Recipe Girl! The white part is made of con­densed milk and I looove con­densed milk. I remem­ber going to cafes with my aunts and uncles in Hong Kong when I was a kid, and I would order toast with but­ter and con­densed milk. I'm sooo try­ing this out as soon as I can! Jel­lo and con­densed milk are on my gro­cery list this week!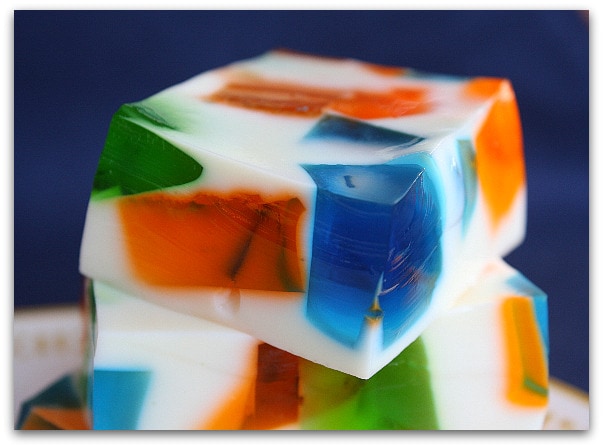 Here's anoth­er bril­liant sea glass idea from Crazy for Cre­ations! I have a lot of sea glass pieces that are too small to wrap with wire, dif­fer­ent colours too! So now I just need to find a way to drill through them…
And now, a very styl­ish Sailor's Knot Bracelet from Etsy's blog! I'm quite drawn to the sim­plic­i­ty of it, and as I'm writ­ing this I'm sud­den­ly remind­ed of my failed can­vas-dye­ing exper­i­ment, which I haven't blogged about because I'm kind of dis­ap­point­ed by it and have tossed it aside until more ideas come to res­cue it out of its sad, lone­ly cor­ner — and now, here's an idea!
Have a hap­py Fri­day! Keep cool!