So, in my previous post about our Quebec trip I wrote that there was this amazing public art exhibition happening in old Quebec. It was called Les Passages Insolites (The Unusual Passages — you can read more about each piece and the artists on the exhibition site). And I thought, what's a better way to appreciate public art than to be part of it? :D
This one I'm most proud of. Delirious Frites (Noodle Delirium).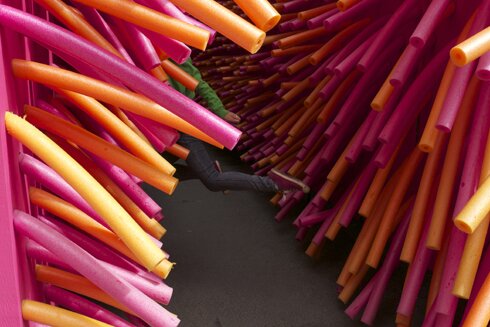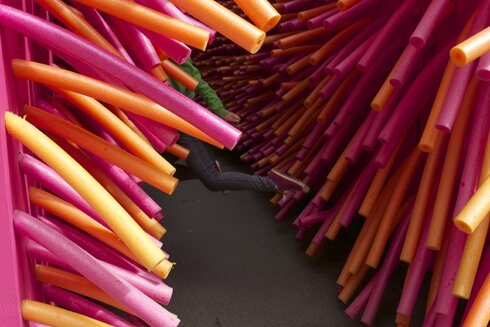 Attempted to fit into the interlocked pile of stuff. Also, perfect for a game of eye-spy. Stock en Transit (Stock in Transit).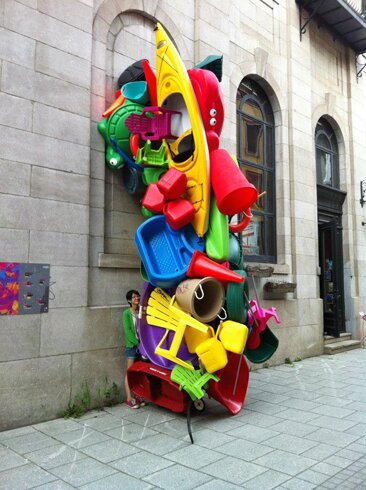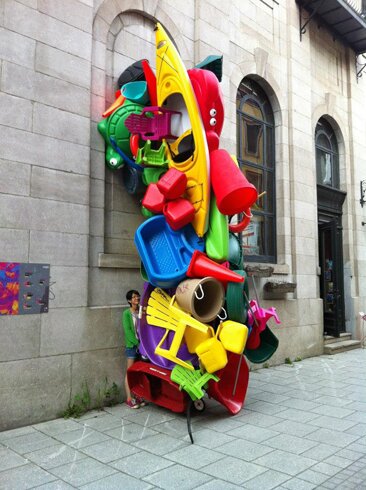 Not intentional, but wearing brightly coloured shoes and cardigan certainly helps me blend in to these particular installations.
This one was especially delightful :D L'Odyseé (The Odyssey).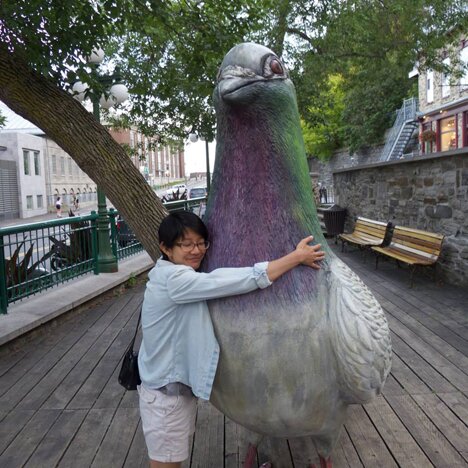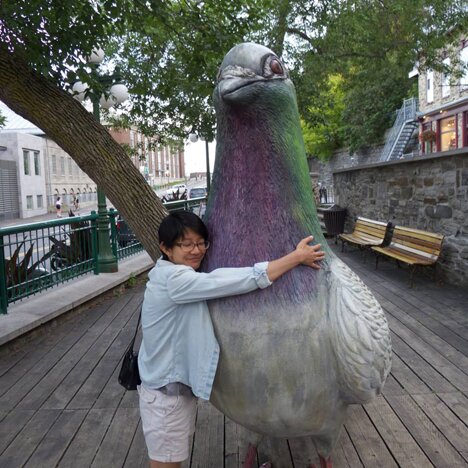 The installation also includes two other pigeons and a Campbell soup can. Here's the full view of it :D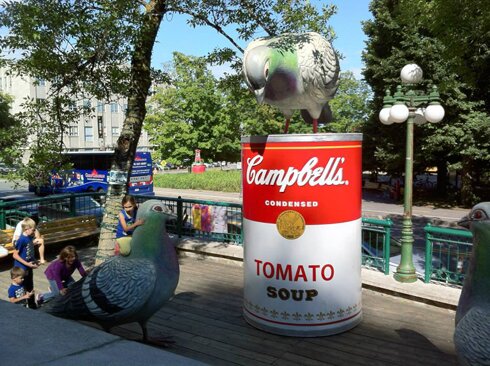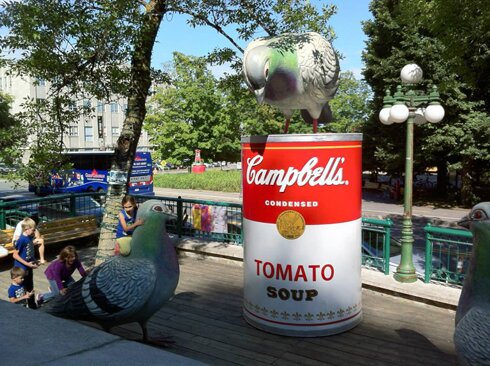 This one isn't part of the exhibition, but equally fun. The Mural of Qubecers commemorates the histories of lower town.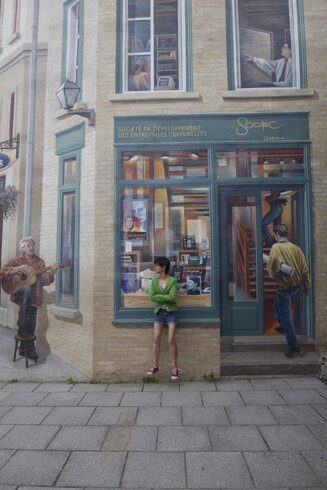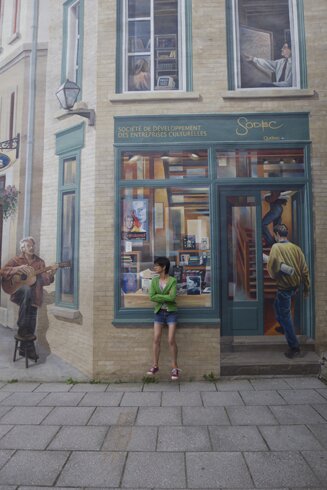 So here we find ourselves at the end of summer, but more exciting things are afoot! Possibly a crochet-along… stay tuned if you enjoy crafting together :D
Have a wonderful Thursday!