That is the very uncom­mon name of a very com­mon yel­low house­plant mush­room :D
Accord­ing to Wiki, it is also called "flow­er­pot para­sol" or "plant­pot dap­per­ling". Very pret­ty names. One start­ed grow­ing in our spi­der plant!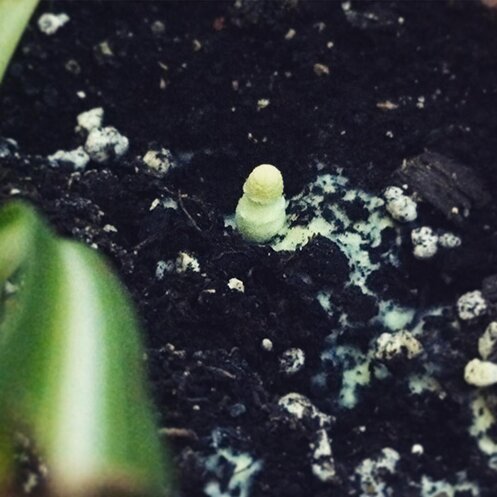 When we first spot­ted it it was very tiny, maybe quar­ter of an inch tall.
Then a few days lat­er we noticed the cap com­plete­ly open. It was still tiny, about half an inch tall.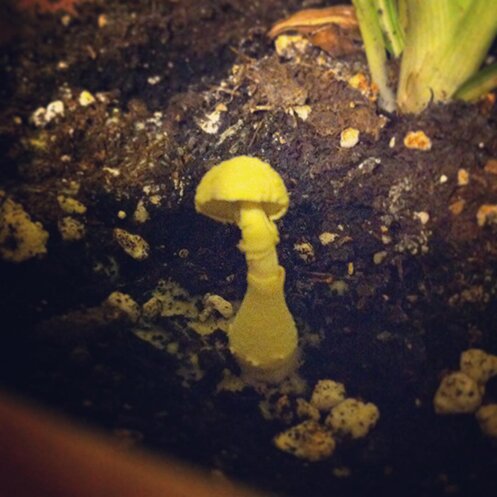 This is a bet­ter pic­ture from Mike.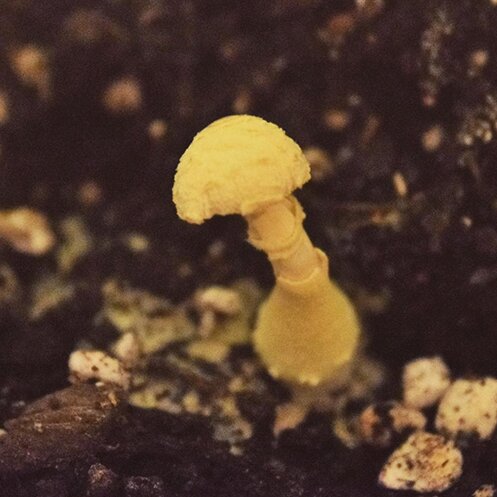 We took these pic­tures at night. The next morn­ing we found the mush­room already wilted :(
Have you had these mush­rooms in your plants? Accord­ing to this help­ful site, it does not hurt the house­plants, and it's not harm­ful they're eat­en. So maybe not so great when there are young chil­dren and pets.
Which reminds me, maybe some mush­rooms are out already in the park. I should go out for walks some­times and start look­ing :D
Hope you have a hap­py Sun­day and a good week!