Oh my, it's been a while since I've written! I've been busy preparing for an upcoming trip to the east coast (exciting!), and kept delaying writing about our much-anticipated trip to an alpaca farm on one of the National Alpaca Farm Days. But finally! Here are some photos of these friendly animals! :D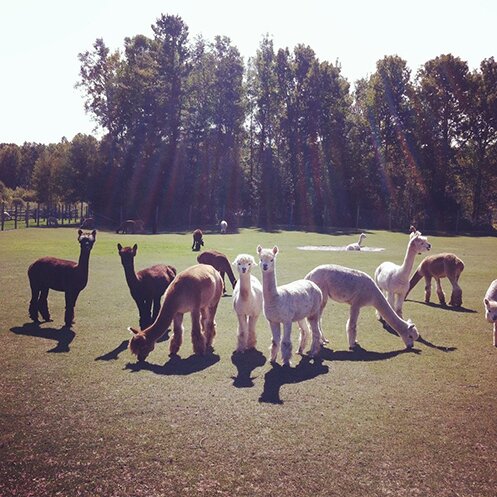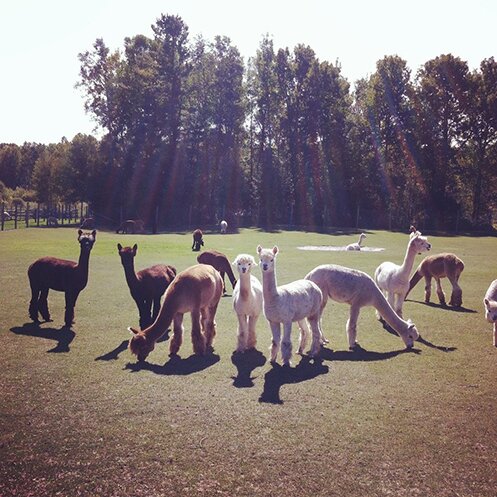 Aren't they just so fluffy-looking and beautiful? And it was an absolutely gorgeous day.
Most of the alpacas seem too busy eating to be paying us much notice, some would warily glance at us and then trot away, but one or two came up and looked at us for a while :)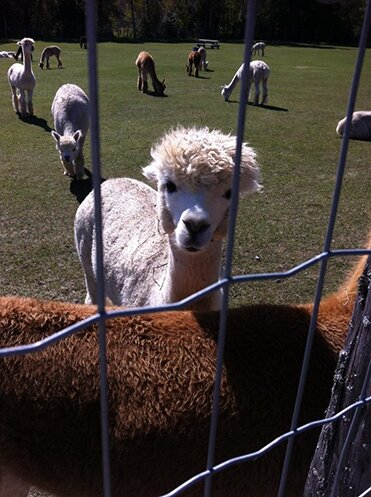 And this friendly one let Mike pet her :D (and this picture and the next were taken by the Diana, my film camera)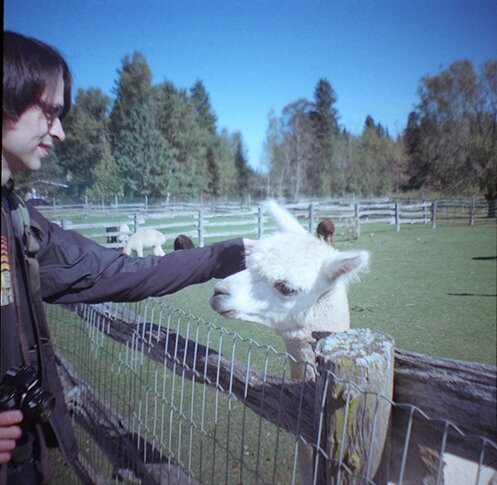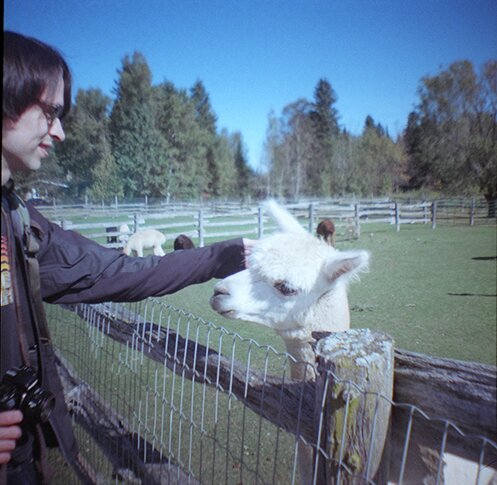 They're such a gentle and peaceful group!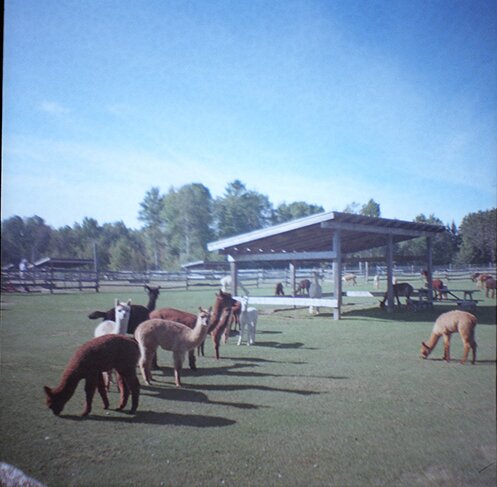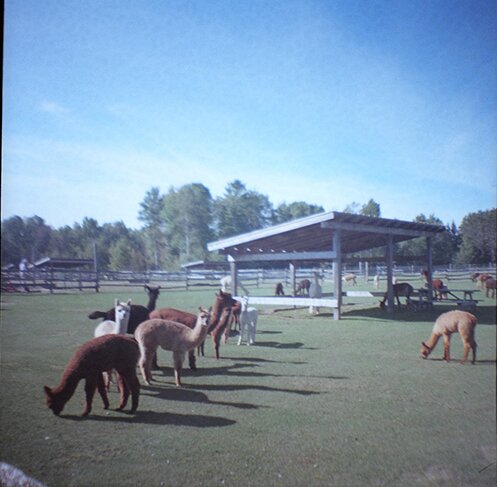 The guard dogs were also very affectionate. They would growl a bit when they sense people approaching, but then quickly jumped up to the fence to be petted.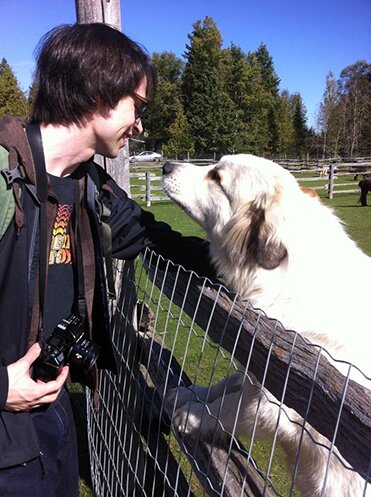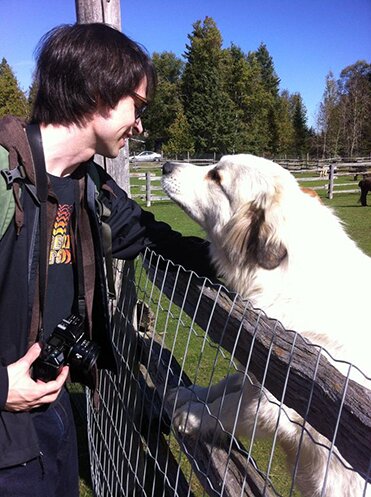 Then on the highway my sister spotted sings to the house of L. M. Montgomery, so we made an impromptu trip to the house, and we caught the last weekly tour of the season! What luck!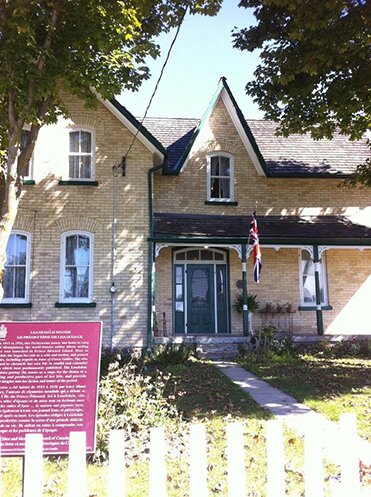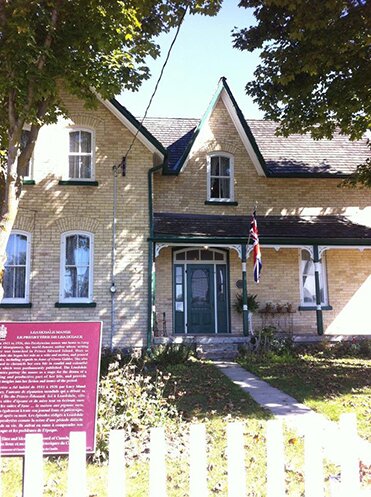 We got a very thorough interpretive tour by a very knowledgeable and friendly guide. I highly recommend it if you're ever in Uxbridge, Ontario. The tours are still offered by appointment, and there are scheduled events leading up to Christmas :D
This is a favourite room of the author (affectionately referred to as Maud by the tour guide). I was drawn to the couch by the window when I first walked in, and I thought if I were looking to sit and relax and knit/crochet in this room this would be my favourite spot. And then the guide let us know that the couch was where Maud sat to write her books every morning. Kindred spirits, eh? :)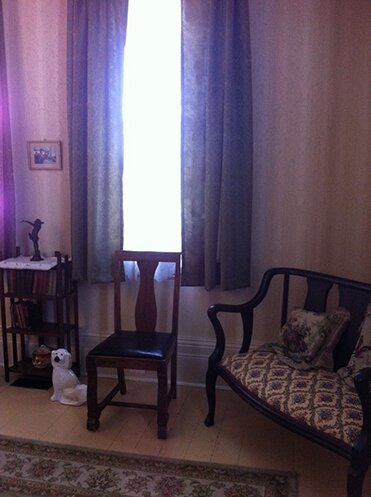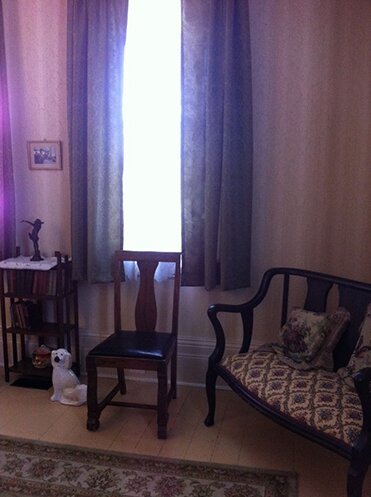 I actually did not know that the author wrote 11 of her 22 novels in Ontario. In fact, I didn't even know that she lived in Ontario. I only ever knew about her famous homestead on Prince Edward Island. I also never read any of her books, and only knew about her and her characters because my sister is a long-time fan. So now I've added Emily of New Moon to my reading list — reportedly her best work!
Hope everyone's having a good week! I'm hoping to post more summer photos from the Diana and another craft project before I'm off to another trip next week :D Stay tuned!