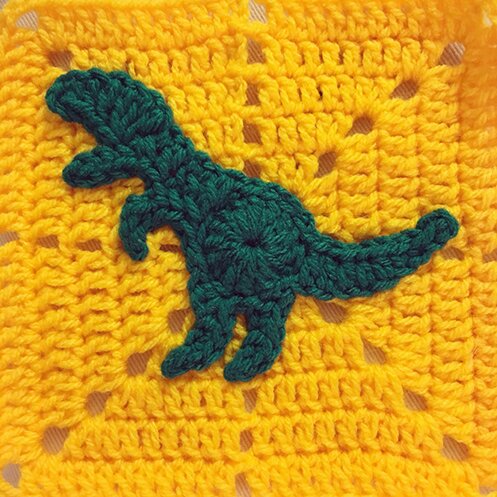 I found this amaz­ing t‑rex applique pat­tern, and decid­ed to make a granny square with it to par­tic­i­pate in Granny Square Day on Insta­gram back in August :D Haven't heard about Granny Square Day? Check out this pic­ture of dif­fer­ent vir­tu­al blan­kets! (and spy my dino square! :D)
I love this t‑rex pat­tern so much, I made anoth­er one to put on a shirt (Mike kind­ly donat­ed an old t‑shirt) :D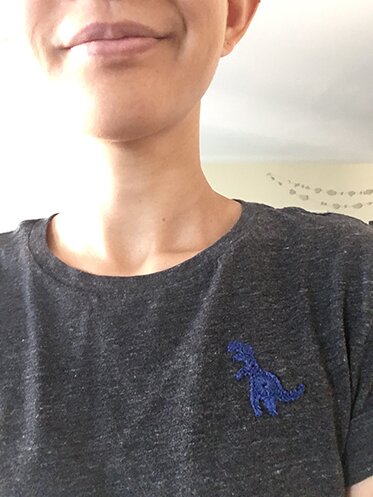 Just in time for our trip to the land of the dinosaurs! :D
Also found this tuto­r­i­al for a self-water­ing sys­tem for the plants while we're away.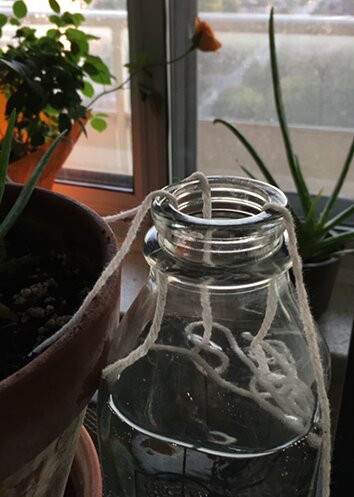 I start­ed a few days before our trip to test out the idea. It def­i­nite­ly works, even flood­ed one of my small aloes. I used cot­ton yarn, and I found that some strands of yarn car­ry water and oth­ers don't, even though they're from the same skein… Not quite sure why, I just kept replac­ing the ones that don't work. Hope­ful­ly our plants will still be hap­py when we come home!
Stay tuned for pic­tures of dinosaurs! :D Hap­py September!