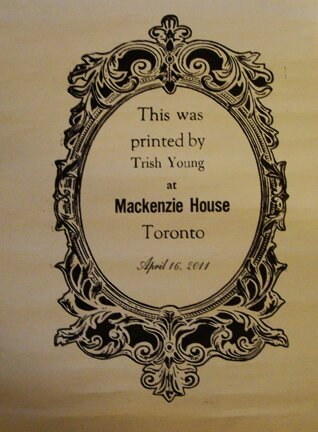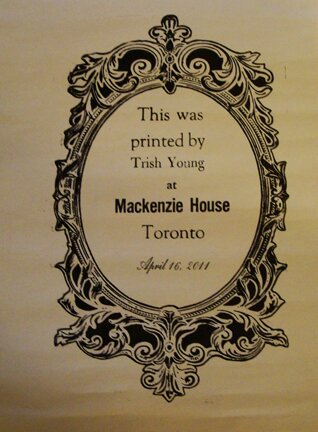 We visited the Mackenzie House on the weekend. Nestled between office buildings, right around the corner from the busiest intersection and shopping mall and flashing billboards is this small museum, former home of the first mayor of Toronto. Entering the historic home is like travelling back through time and walking into a completely different world — one of the things I find so incredible about the city.
We wanted to visit the home of William Lyon Mackenzie mainly because of the museum's period print shop, with Mike's passion being typography, and mine being printmaking (though, unlike Mike, who's expert at typography, my printmaking skills are mediocre at best. But that doesn't stop me from loving it!). There's a print shop in the museum because Mackenzie, besides being the first mayor of the city and leader of the 1837 Upper Canada Rebellion, was also a newspaper editor.
We had the chance to print our names on the beautiful 1845 printing press, which was in excellent condition and amazingly easy to operate. The museum staff who was demonstrating the printing helped us set our names into the plate. She said this plate could have been used as a book cover in its time.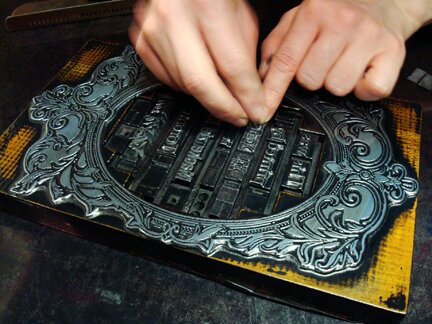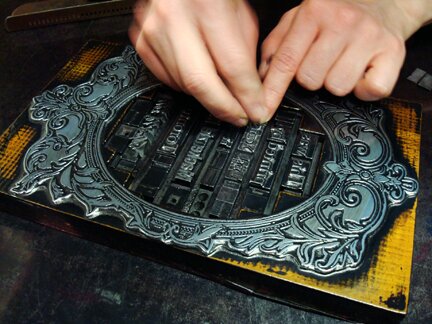 The smell of lithography ink… sigh.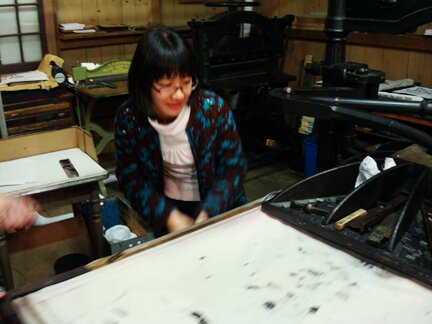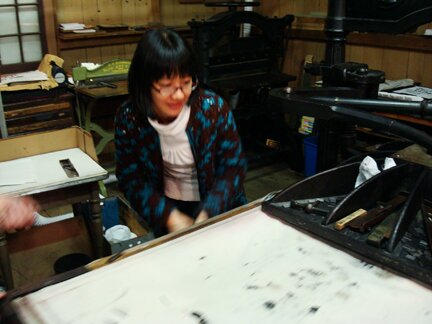 Moment of truth!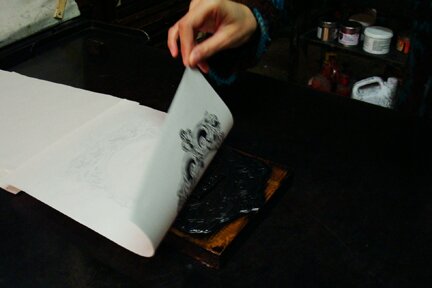 There was this lovely cast iron cage-like container holding a ball of cotton twine. I think I can really use one of these with my balls of yarn at home.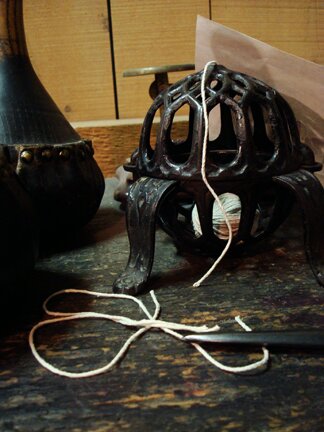 Our prints were later given to us rolled and tied up with string. That made my day.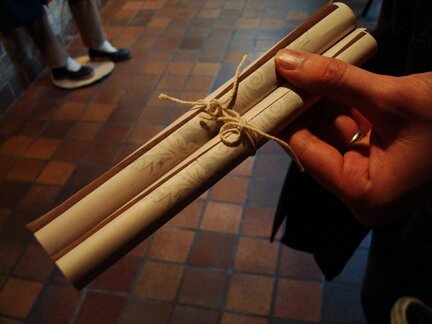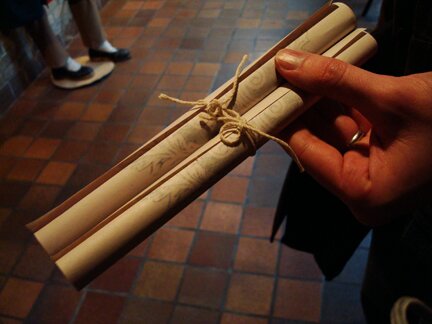 This quote made me smile.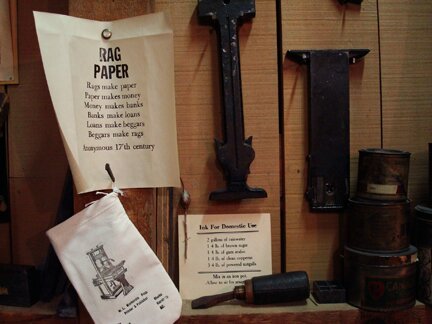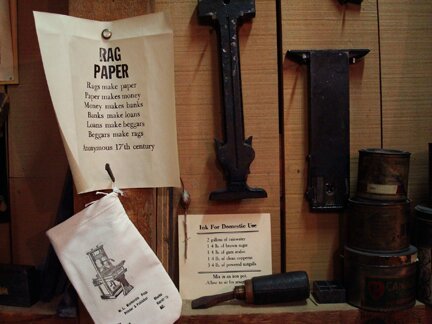 Mackenzie's office, where he wrote the articles for his newspaper, I imagine. And look! A map of the city. Legend has it that the Mackenzie house is haunted by Mackenzie himself, and he was heard working at his printing press, and flushing toilets.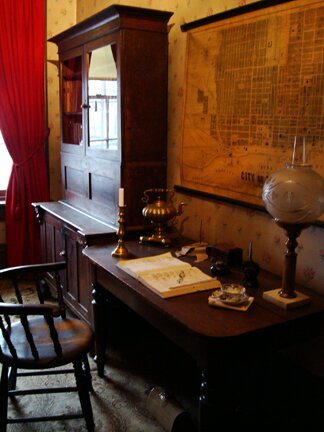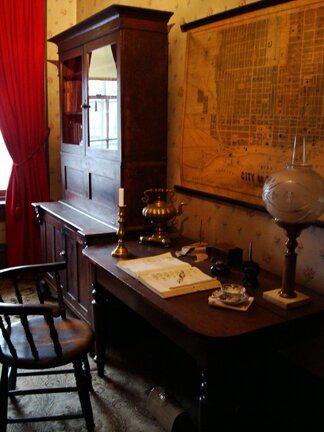 So, I was curious, and a quick Google search yielded an interesting article about the Mackenzie House Legend, in which a long-time employee revealed that (dun dun dun!) "in about 1960 the house had very low attendance. It wasn't until the house was in dire financial straits that the stories of the ghosts first started." Another volunteer chuckled, "People said they could hear ghosts using the printing press—but it's a completely silent machine. And flushing toilets? The Mackenzies didn't have a toilet. How would they know how to use one?"
Anyway. I'm not one to easily believe in ghost stories, but I do like to look at old things and imagine how people used these things in the past and what their lives were like. I guess that's why I was particularly drawn to the kitchen, where the family spent most of their time. And I wonder why we don't have beautiful gas lamp like this anymore.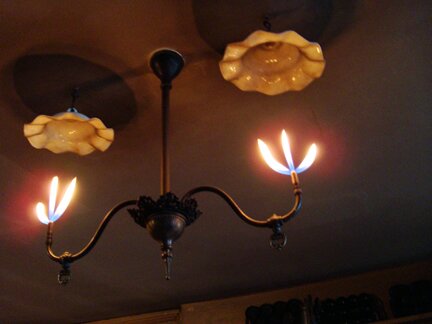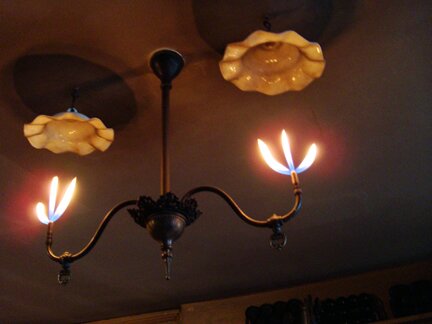 Found a bit of knitting on the windowsill :D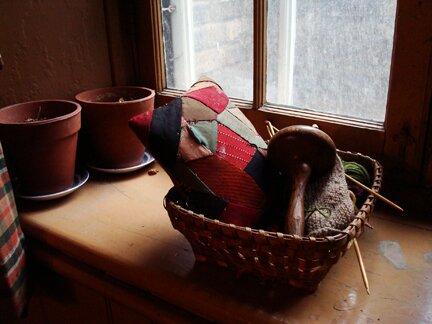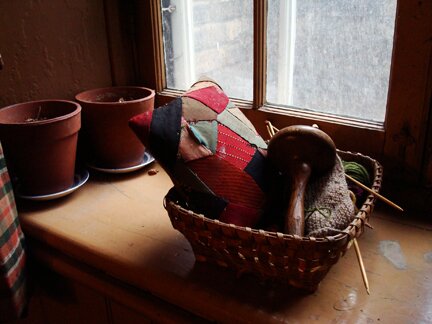 This is, in the tour guide's words, a "full Victorian pantry".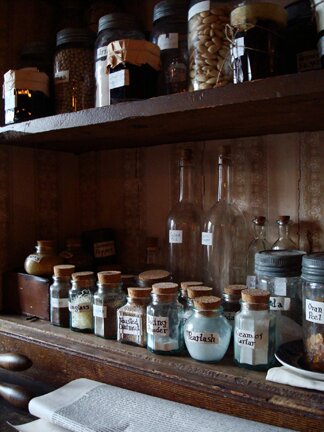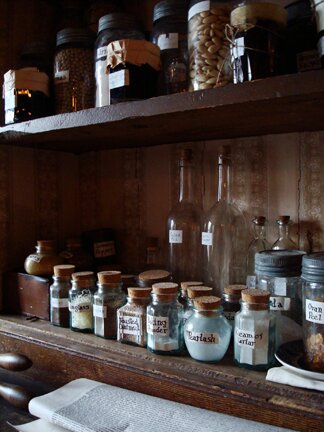 I really like this shelf.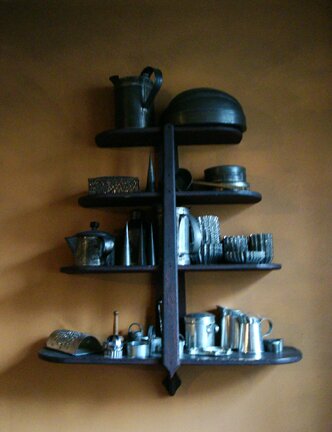 I like visiting small museums like this one. It only takes several hours to see, so I can still have the rest of the day to catch up on housework or meet up with friends or whatever. And unlike the large national museums the small ones are usually not very busy, but are really well-staffed with knowledgeable and enthusiastic tour guides and volunteers. I'd love to be a museum volunteer, so that I can dress up in period clothing. But I don't think that I would be very convincing, because a) I know nearly nothing about Canadian history, and b) I'm Asian, I doubt that I'd look very convincing as a pioneer in Canada. Anyway, we do plan on visiting more of the local museums whenever we have the chance this spring and summer.
"Wouldn't it start to get expensive?" you might ask. Well, yes, most museums in the city charge a fee, and they do add up. But if one lives in Toronto, one could actually get free museum passes with a Toronto Public Library card. A lot of people I talked to didn't know about this, so I thought I would mention it here. One pass covers up to two adults and four children! Definitely a great idea for a family day trip! Another reason to love the library! :D
Thank you for stopping by! Have a terrific Monday!