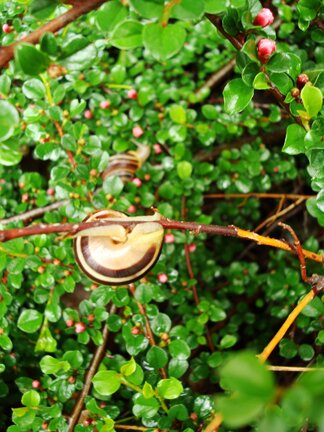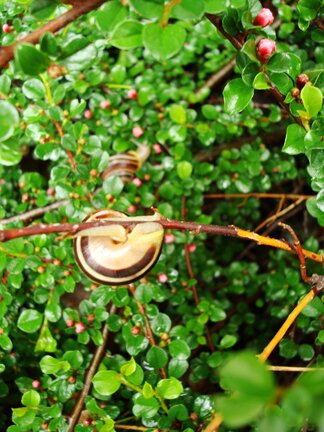 Found two snails in a bush with pink buds on my way to the subway.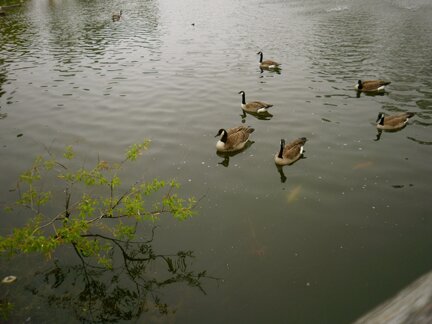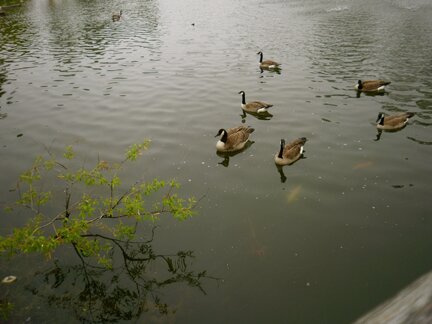 Went with my mom to her neighbourhood park last weekend. Saw lots of geese. Can you spot the koi fish? They were giant! People must not be heeding the "Don't feed the fish/geese" signs very much…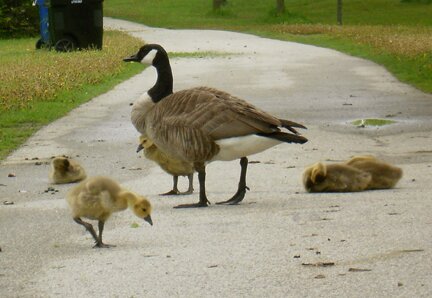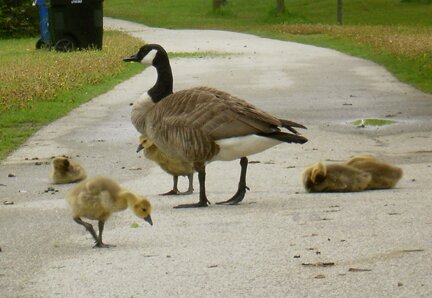 "Come on now. Get up! Quit dancing! We need to finish crossing this road!"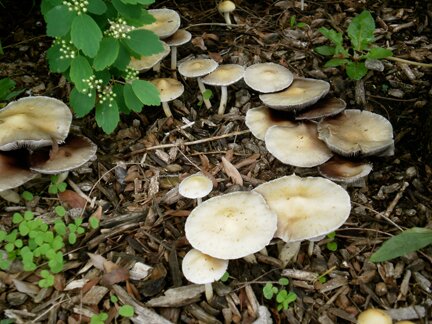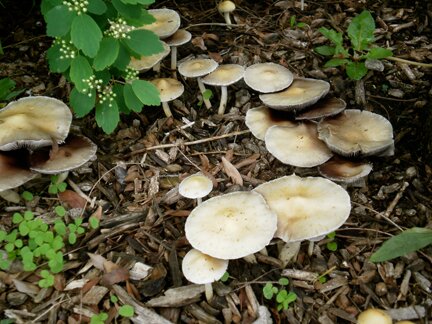 Not critters, but equally delightful — mushrooms!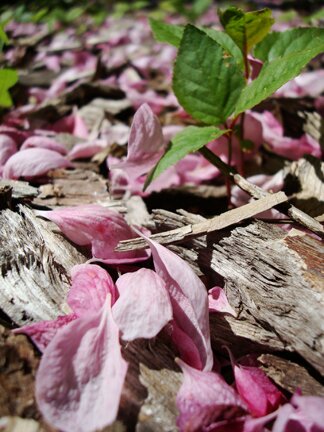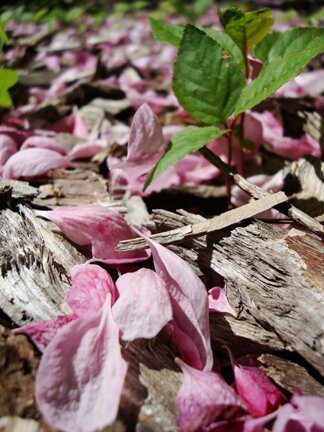 Ground covered in pink petals (and I wish I could capture the petals falling from the trees…)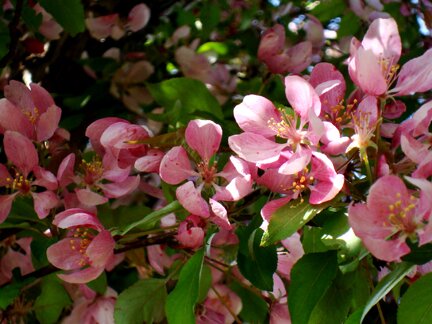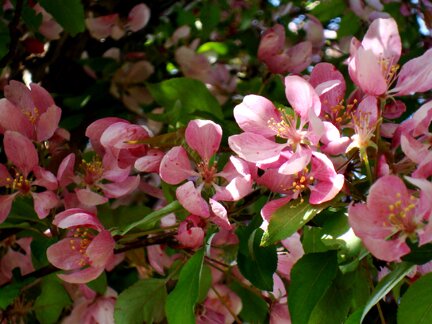 They fell from this blooming tree.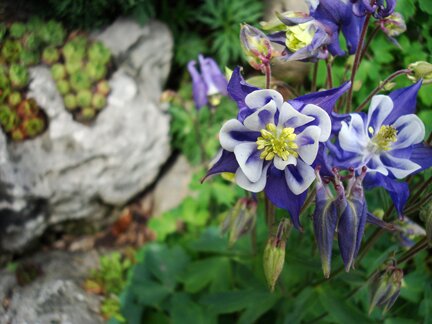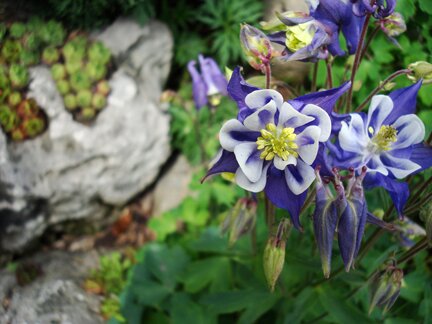 Saw these exotic-looking flowers in someone's front lawn.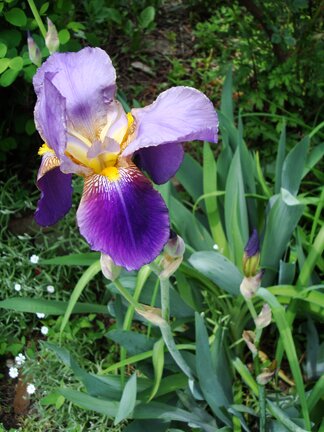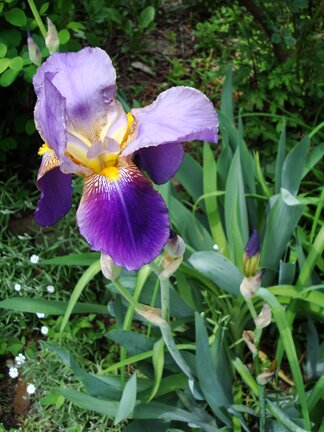 And one of my favourite flowers in another front lawn.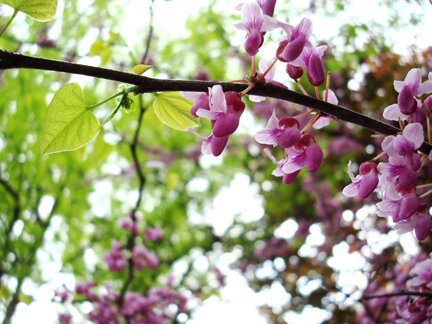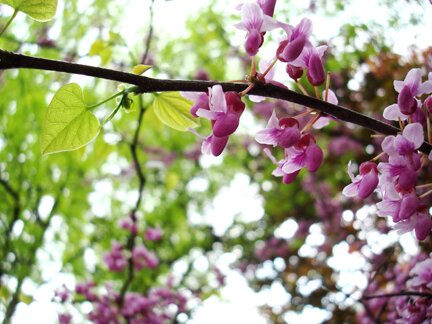 And one day, we walked past this blooming tree with tiny pink flowers, each looked like an orchid. Wish I know what the tree is called…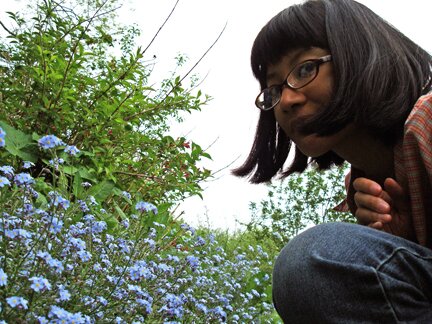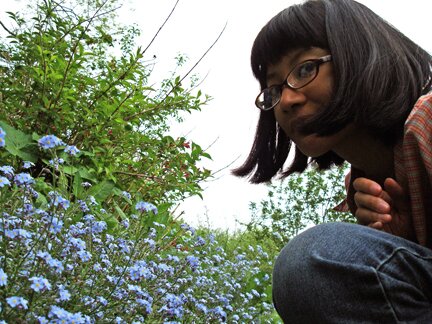 Another one of my favourite flowers — forget-me-not bushes as far as the eye could see! (well, I'm exaggerating a bit — but there was a lot of them!) At a historic house museum we visited yesterday. (I'll write about it in a few days!)
Spring is full of happy encounters :D
Hope you're enjoying the warm weather and all the new life that it brings!