I was inspired by the long chain necklaces that a friend always wears. So while down on Queen Street West for a school project last week, I quickly stopped by my favourite bead store to look at their stone pendants.
I bought this one because it reminded me of Niagara Falls — the emerald green algae underneath, the rocks on the cliff, the gush of waters roaring down.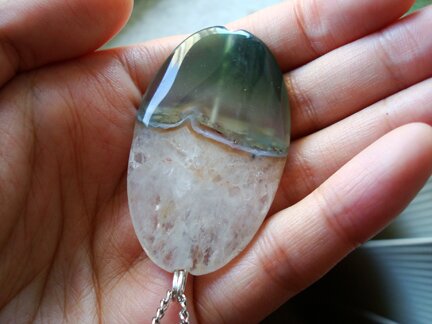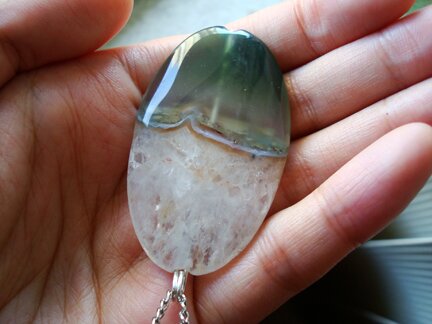 It's drilled through the middle lengthwise so I put a piece of wire through, made a double-loop at the top for the chain and a coil at the bottom to secure it. Not sure if that makes sense… my brain's kind of fried after a day of writing… here's the back of it so you can see what I mean…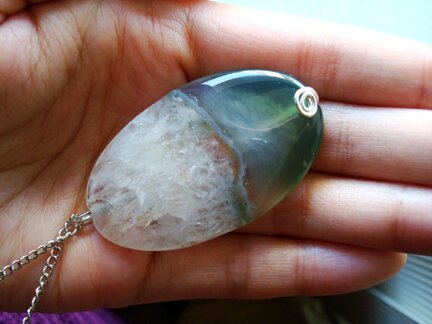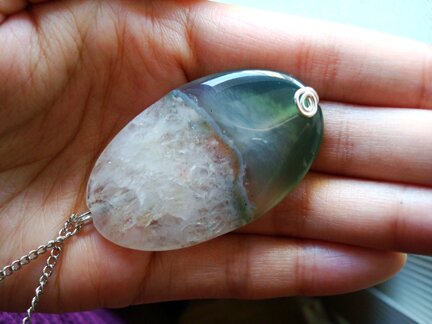 I also didn't have one long chain so I linked two together, like so…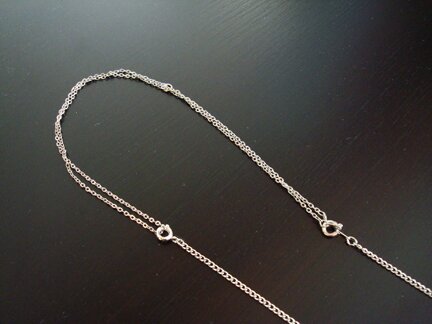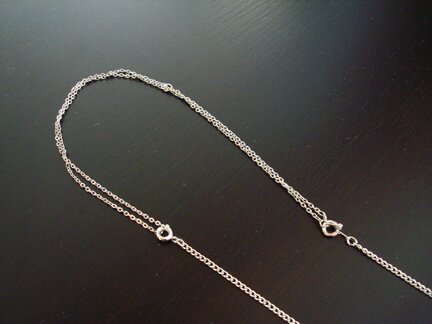 Ta-da!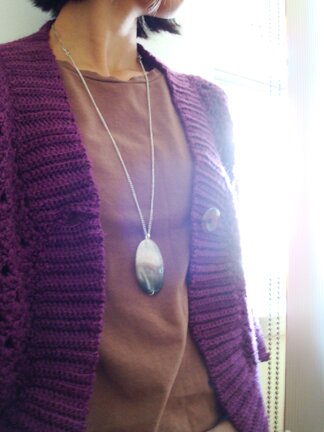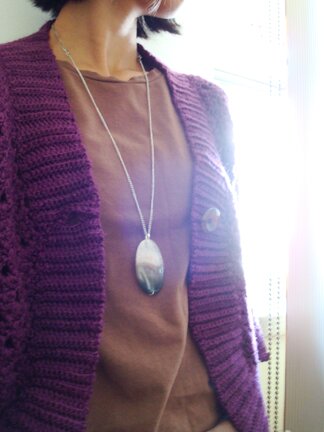 Makes me happy to look at it because it reminds me of water, and the wonders of creation. It's the small things that help me get through crunch time >_<
Hope you're having a good weekend!