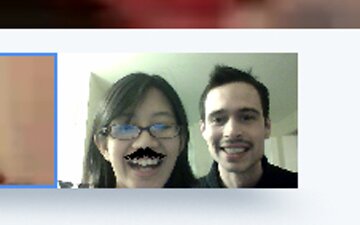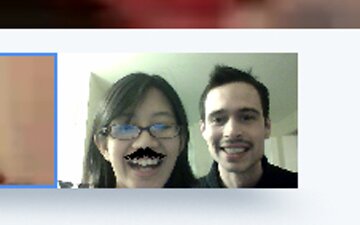 Can't believe it's almost the end of November!
Mike's been fundraising for Movember, and last night while video-chatting with my sister and my parents on Google+ I noticed a new mustache feature! XD (It's kind of a face recognition thing where the mustache follows the person's face on the screen.)
So the screen shot above is me with a fake 'stache and Mike with a real 'stache. There are even different kinds of mustache…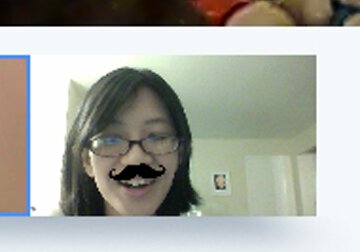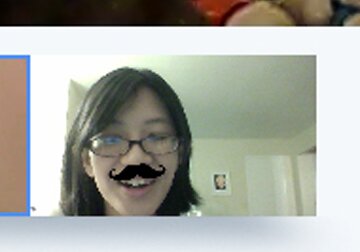 FUN! :D Do give it a try if you use Google+!
Speaking of November, I celebrated my birthday last week. Mike made me a cake :D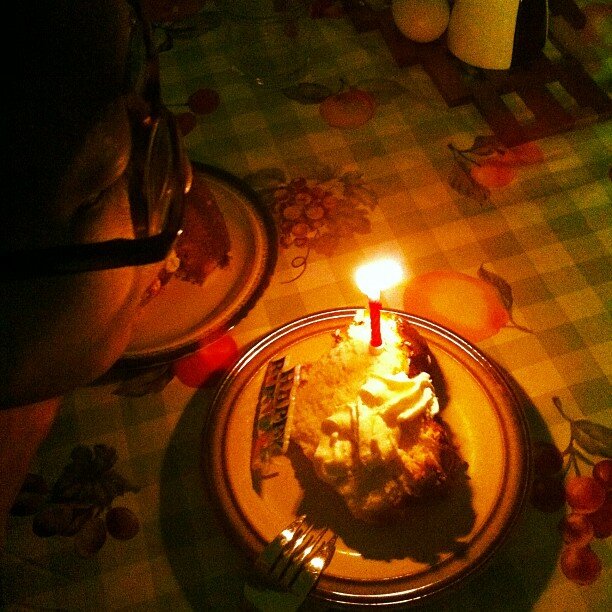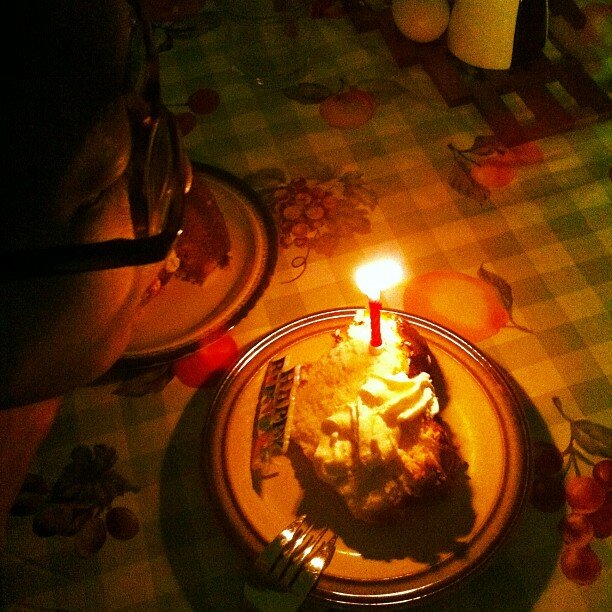 … and he got me a plush llama! (the chicken noodle soup was just randomly thrown in there for the photo…)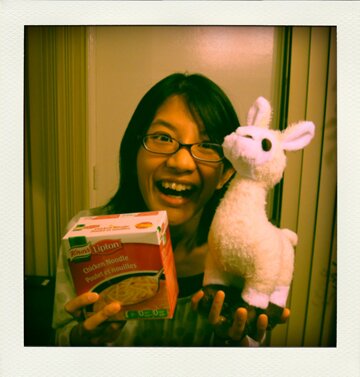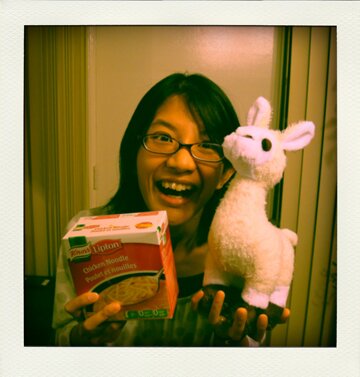 I've been wanting a plush llama for a long time! Mike's the best :D
A couple more weeks and we're into December! I usually start Christmas crafting around October, but have been too busy with school this year. I can't wait till the semester ends in the second week of December — I'll be doing nothing but crafting, drinking tea and eating Toffifee. Mmm.
Have you started Christmas crafting yet?
Wishing you a happy Wednesday!