Today and tomorrow are International Buy Nothing Days. I thought it would be a good day to share with you my giant pile of crafty Christmas gift ideas, so instead of buying, we'd be making! :D I'm obviously biased but, Make Something Day is even better than Buy Nothing Day!
Homemade glitter for all your decorating needs! How-to on Say Yes to Hoboken.
Better than the ordinary microwave wheat bags — a monster wheat bag to relieve aches and stress AND to provide comic relief! How about that? Instruction on Desert Bus Crafter.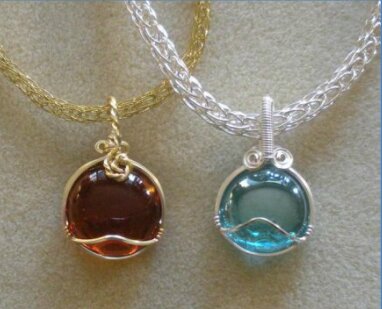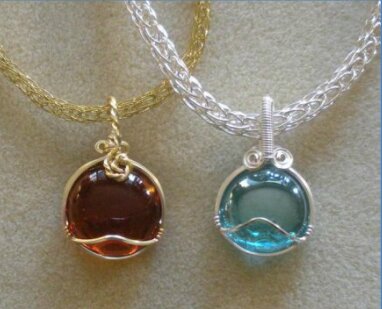 Aren't these beautiful? Made from the glass pebbles found at the dollar store. Love the wire work. Step-by-step instruction here.
Similar kind of glass-like pendant, but made with TP rolls! From Mega Crafty.
Squeeze n' sniff pumpkin pie, stuffed with pumpkin pie spice! How Brilliant! Pattern on Craft is Cool.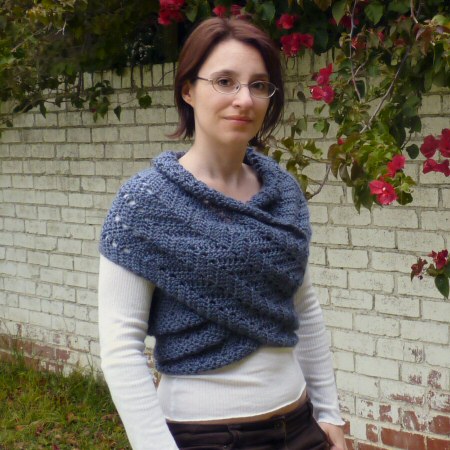 I love how it's named — a crocheted hug! Reminds me of how hoodies are called "bunny hugs" in Saskatchewan :D A clever design of a scarf sewn into a sweater by Planet June.
Never knew that this kind of shirts is called a Dolman tee. But this will be a present for myself :D How-to on Trash to Couture.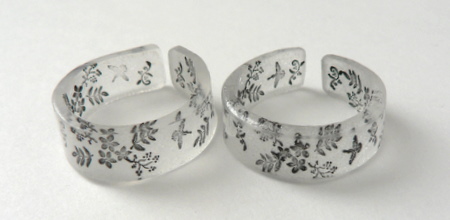 Also from Plant June — shrink plastic rings!
The sweetest felt flowers from Strawberry Chic, would make an awesome brooch!
Cuddly robots for the kids! Pattern and how-to on Ric Rac.
Nail polish + 1″ pin + ring blank = an awesome ring! The magic formula of craft! I love the infinite possibilities for the inside of the ring — like making a mini collage with found objects! Which makes it an excellent idea for a holiday crafting get-together :D How-to on We Heart This.
And now, a good, solid, practical gift. For ear buds or coins! Instruction on Dog Under My Desk.
And what about some hand-dyed yarn for the fellow crafter? Maiya Knits introduces a rather unique way to permanently dye wool using Kool Aid! Must try!
Now one thing I will buy is the work of other artists / artisans. Michelle Made Me has some brilliant patterns for sale (very affordable!) for making ornaments with the simplest everyday household recycled materials — like TP rolls! I love the intricacy of this thistle ornament, especially knowing that it's made of the humble loo roll!
Also love the egg carton folk!
Happy crafting!