I must show you my new table cloth! :D
You might say, it's just a table cloth, what's there to show? But no! It's the best table cloth ever!
Check. This. Out.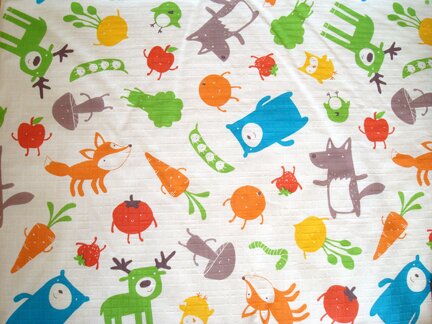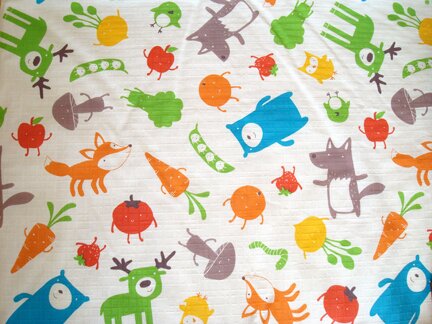 *squeal*
My favourite is of course the mushroom creature!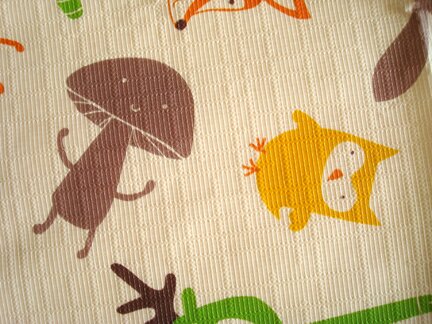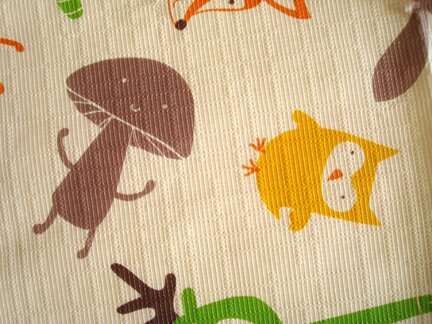 The owl is super adorable too.
And I also love the peas!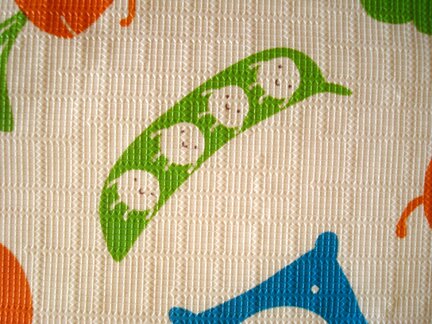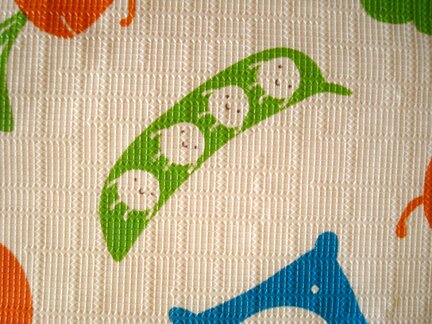 And the broccoli, the strawberry, the turnip… well, they're all cool!
And now you might ask, where did you get such an awesome table cloth?
From my awesome mother-in-law! :D
(I believe she got it at a Loblaws Superstore, if you want to try getting one too…)
Now I want to make plushes of all the forest and farm friends!
And when we're finished using it as a table cloth, I'm going to make it into a tote bag :D
Happy Tuesday, everyone! :D