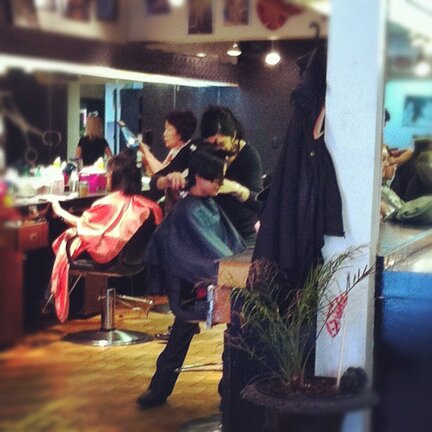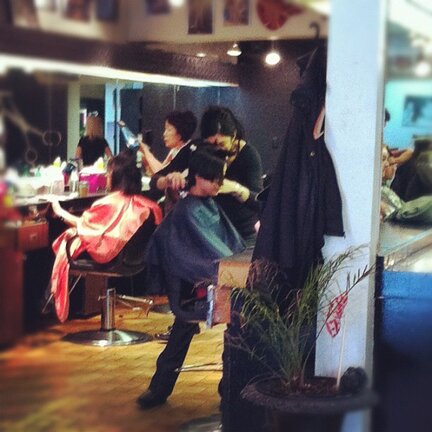 So I was getting a haircut at a salon, what's the big deal?
The big deal is that I've never been to a hair salon in my life.
AND getting kind of an unusual hairstyle!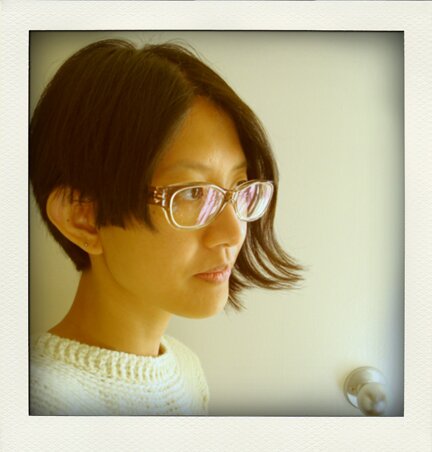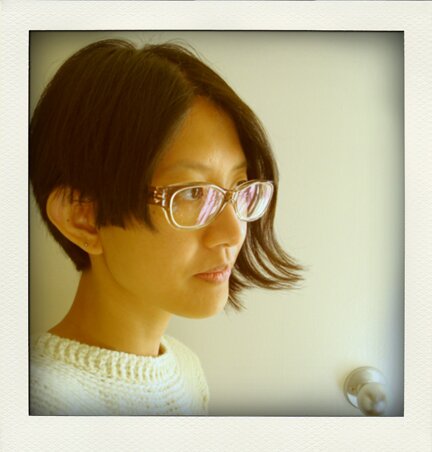 Part of this has to do with wanting to do something different as I'm turning 30. But then there's another story.
I've seen people with this asymmetrical kind of haircut before and I've never been too impressed with them. But lately I've been wrestling with things that I just could not find answers for no matter how hard I think. I was in very bad shape. Self-doubt was seeping into everything. I just wanted to stay home for the rest of my life never having to deal with society ever again. So I brought the questions to my mentor and she said something along the line of,
What about just holding the complexity of all of that, just sitting with questions that we can't answer, just being with what it is?
I thought that something needed to shift and a haircut would do it. And I thought somehow I needed to embody this stance of "holding ambiguity" in order to practice it, and this kind of hairstyle came to mind.
I usually cut my own hair, or I ask my mom to cut it for me. But I couldn't cut this hairstyle on my own, and wasn't sure if my mom would be willing to do it, so I decided to go to a hair salon that Mike visits regularly and likes.
The short side is actually way shorter than I had asked for. Maybe I wasn't being clear. Lesson to learn for next time. I'll just have to be with what it is for now.
It's starting to grow on me though ;)
Have a happy Thursday, everyone!