I meant to post these pho­tos much ear­li­er but haven't got­ten around to it. Mike and I went to a wed­ding two weeks ago, and it was so sweet! One of my favourite part was some­one play­ing Ingrid Michael­son's You and I on a tin can ban­jo (hence the title of this post! :D).
Now I real­ly want to learn to make and play a tin can ban­jo (for­get about the fact that I've kind of giv­en up on learn­ing the ukulele. So sad that I missed the tuna can ban­jo work­shop in the city last week­end :( hop­ing they'll have anoth­er one in the future… any­way, I digress.)
These were hang­ing on the wed­ding arch.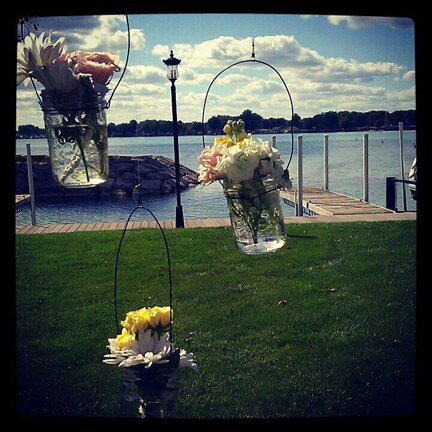 The wed­ding took place on the bor­der of Cana­da by the St. Clair Riv­er — Hel­lo to my friends liv­ing in the Unit­ed States! :D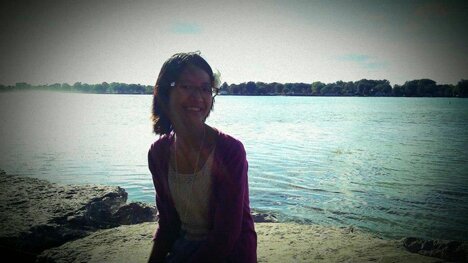 The wed­ding was an excel­lent oppor­tu­ni­ty to put the hand­made dress to good use :DÂ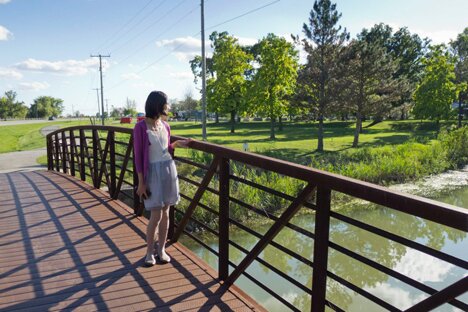 Feel­ing the love in every detail :D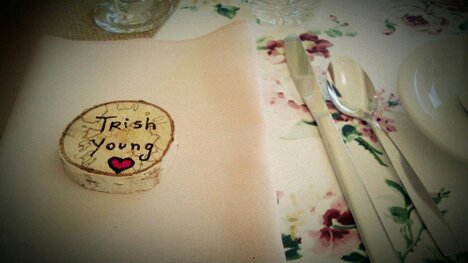 Have a love­ly week­end, everyone!Â