I haven't bought a new crochet book in a couple of years, but when I saw Doris Chan's new book I just had to get it! I was particularly attracted to this pattern.
It's really an amazing book. I never knew how to join motifs as I crochet them. It's actually easier than I thought once I got the hang of it.
I wore it with my new skirt to an art show that I spent the past two months coordinating :D Was too busy at the art show to take a phone, so Mike took a couple for me in front of a bush on our way home.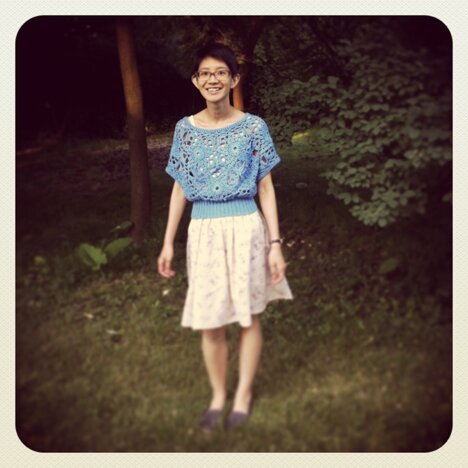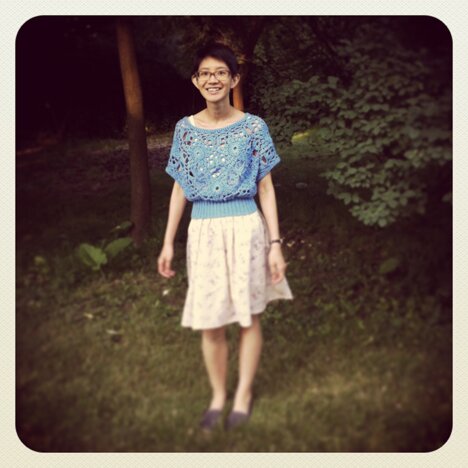 I actually used a cheap and cheerful large ball of worsted weight acrylic yarn. I ironed it on low heat under a wet towel afterwards and it made it a lot softer and drape a lot better.
Here's a close-up…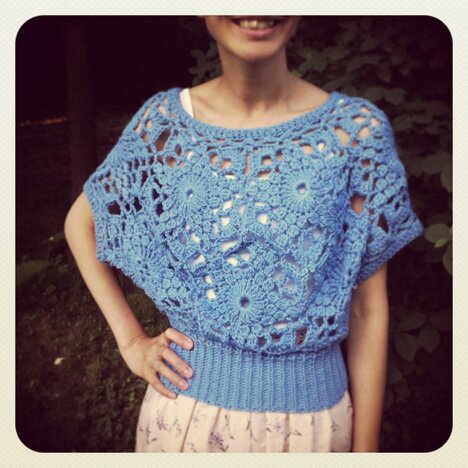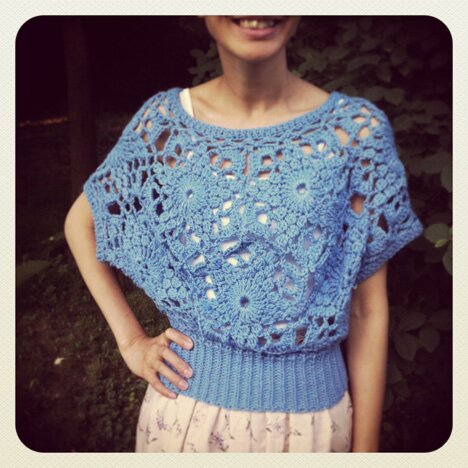 Since my courses ended I've been crocheting a lot! I guess making up for the time when I wasn't crocheting while being busy with papers.
Hope everyone has a good weekend!