So, when we were planning our wedding 7 years ago I learned of this term, "going away outfit". It's supposed to be the outfit that the bride changes into when the couple leaves the reception to go on their honeymoon (at least that's what I heard).
I never had any dress change during my wedding, let alone a going away outfit. But summer trips are also great opportunities to make new clothes! Last year I made a new shirt for our trip to Chicago.
And so this year I thought I'd make a new shirt too. Brings new meaning to the idea of a "going away outfit". The new shirt is made from a thrifted shirt from Black Market. There was this whole lot of them and they looked brand new. Overstock that's been sitting in some basement for years, I guess? They all featured exaggerated pointy collar. I think it's a lovely shirt, the pointy collar is quirky, my friend bought the same shirt and she looks super fabulous in it. It just… didn't look like something I would wear. But I LOVE the print.
So I removed the collar, cut the sleeves short, took in the sides a bit, and hemmed the neck and sleeve edges. Better, isn't it?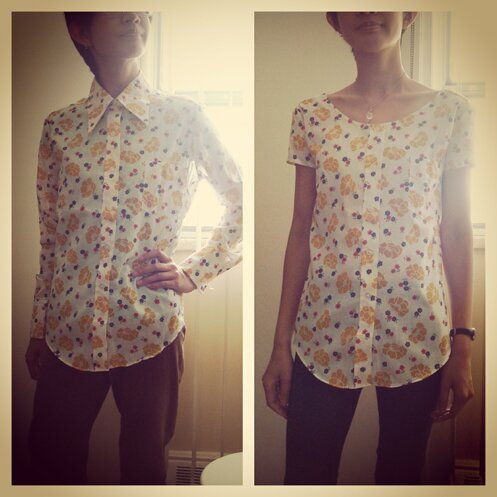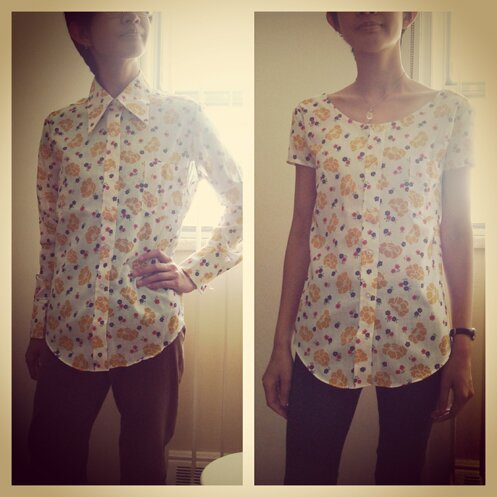 I'm even able to preserve the pocket! And I love its length. Here's a closer look at the lovely print.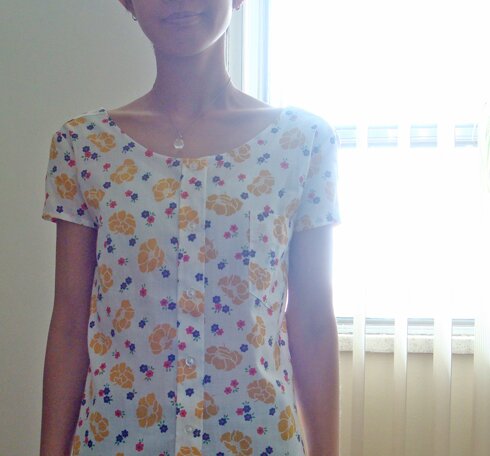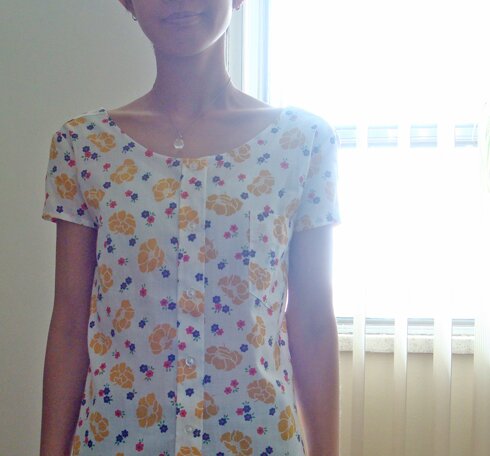 But next time I've really got to measure. I cut away too much fabric around the sleeves and it almost didn't fit, had to reduce the seam allowance to 1/4″ (>_<) I've really got to measure from now on…
These shirts were 5 bucks each! Maybe I should get a couple more with different prints…
SO! Where are we going, you ask? Quebec! Haven't been there since my family took a bus tour there when I was a kid. Can't wait to see it again with new eyes. Will be posting pictures when we're back, of course!
Wishing you a fabulous week with fun and inspiring adventures, wherever you are :)