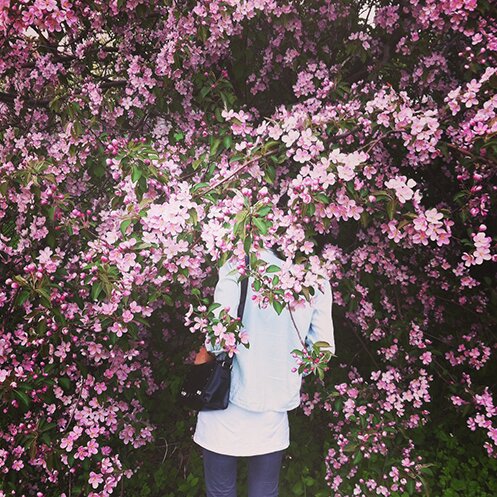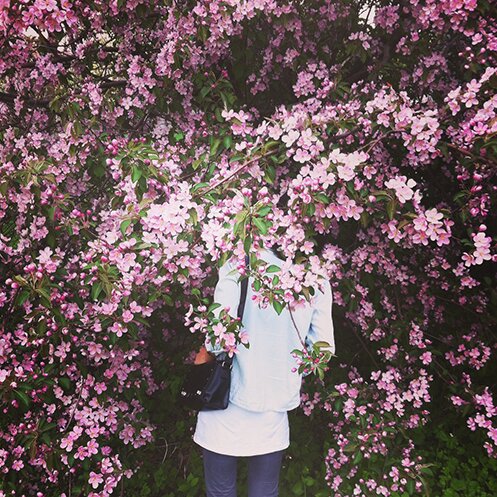 This blog has always been a happy place for me. The main purpose of this blog is to share the joy of crafting. But a few days ago something happened on this blog, something that's probably the most unhappy thing that's ever happened on this blog, and I feel that I cannot go on writing my usual happy posts without addressing it with the visitors and regular readers.
A few days ago, it was brought to my attention that one of my past posts was problematic. I've addressed what happened in the post itself, including taking down much of the content of that post. It can be read there, so I won't go over the detail again here. But I want to apologize to everyone for not being careful and thorough enough when I wrote the original post. My intention has always been focused on sharing what I know, and sharing it freely. But in this incident the desire to share had precluded thoughts about determining what is or is not mine to share. So I will, from now on, be a lot more careful about finding original sources and acknowledging the hard work that artists/designers/artisans have put into their creations.
I've had the urge to take down that entire post so that I won't have to face my mistake again, so that I can keep this blog a happy place. But this blog can be a happy place and bear my mistakes, and we move forward from here.
So, to end this post, I share with you a very happy spot I visited today, underneath a crab apple tree. I wish I could record the magical fragrance of this tree for you. And here is a view from underneath the canopy.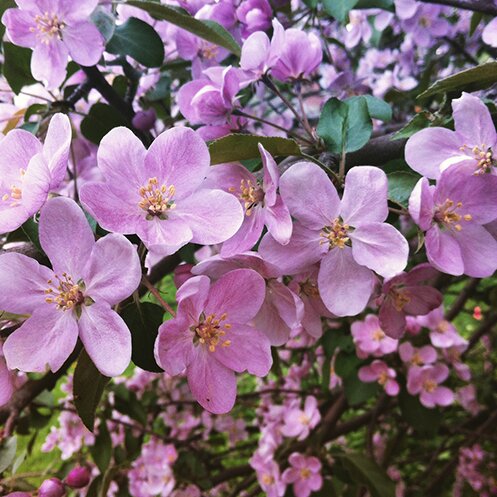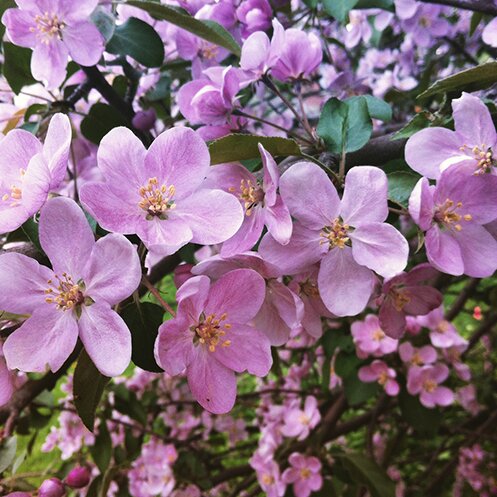 I've just visited the cherry trees at High Park with the Diana this week and dropped off the film for developing today, so there will be more blooming tree photos to come!
Thank you for reading today. I hope everyone has a wonderful week!