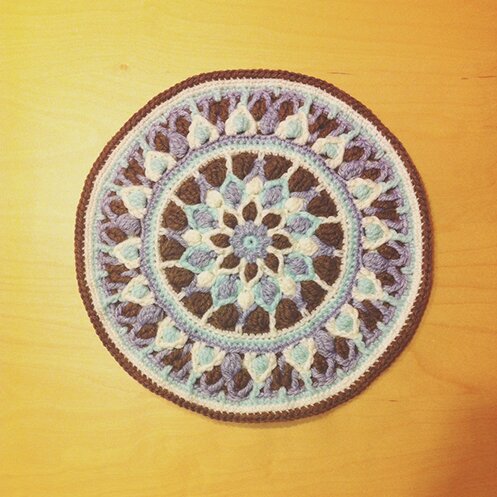 This is probably one of the most complicated patterns I've ever worked on. I think it turned out fabulously! :D
It's made following the mint coffee mandala pattern on Ravelry. Through this pattern I learned to use a needle join method to finish off each round, instead of using a slip stitch, which creates a magically seamless joint! :D Can't believe I've never tried that before.
It's also very meditative to make. Had to really pay attention to the pattern and stitch count, which leaves less room for the thoughts to wander. I happened to have the same colours that the pattern used, otherwise I think I would have gotten really confused. I just ended up with a lot of ends to weave in, which is also quite a meditative exercise.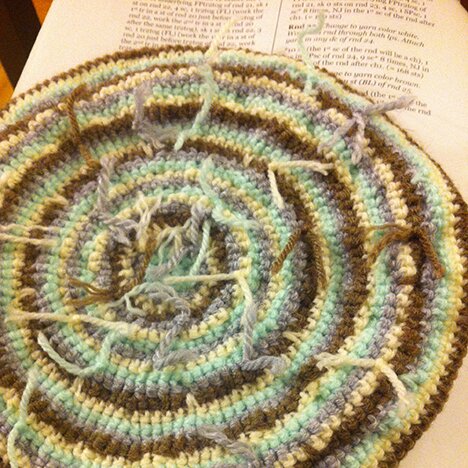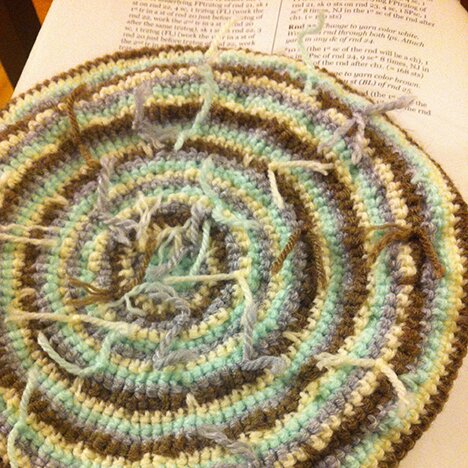 After some practice I tried switching up the colours to make two coasters to go with the trivet.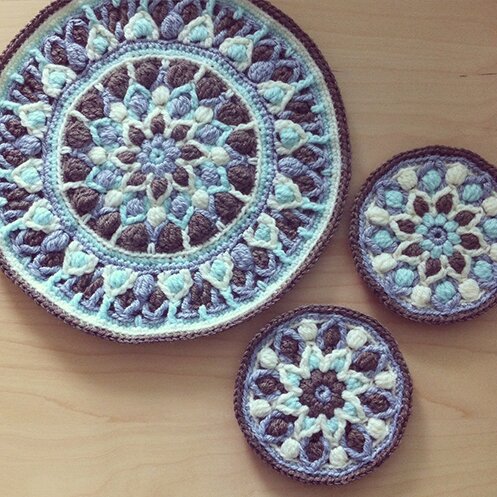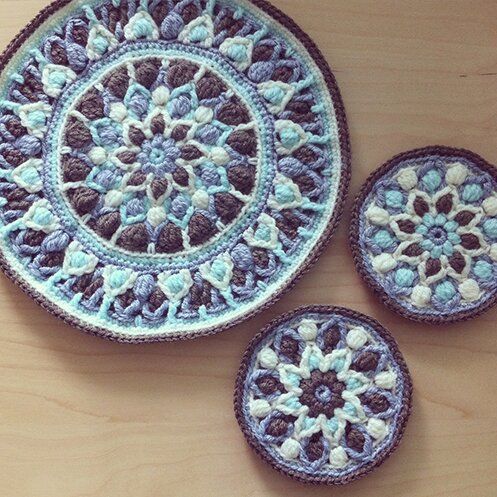 Made them as a wedding gift actually :D I think it would also make a really nice wall-hanging.
Wishing everyone a wonderful weekend!