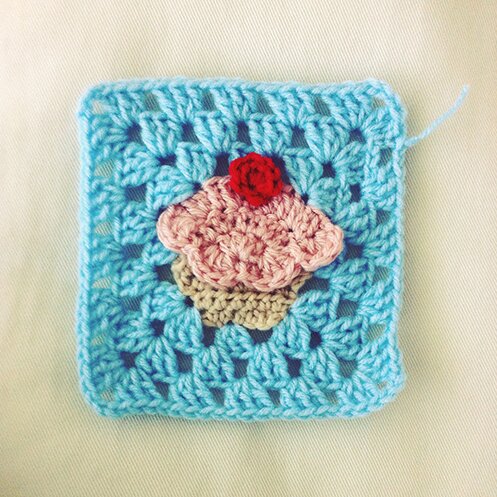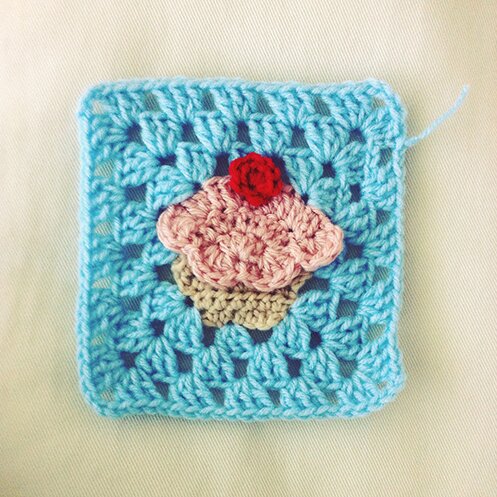 We were visiting my cousin in Ottawa, who had a baby a while ago. So, a week before we were about to leave on the trip, I was reminded of this adorable cupcake granny square by Sewrella and I thought, I could make my cousin and her baby a blanket with this square!
I have never made a granny square blanket before and have no idea how long it would take. But I thought if I use every spare moment to crochet I could definitely get it done in a week :D
And I thought I'd incorporate other squares that are less complicated. I found this heart square pattern and thought it goes pretty well with the cupcakes.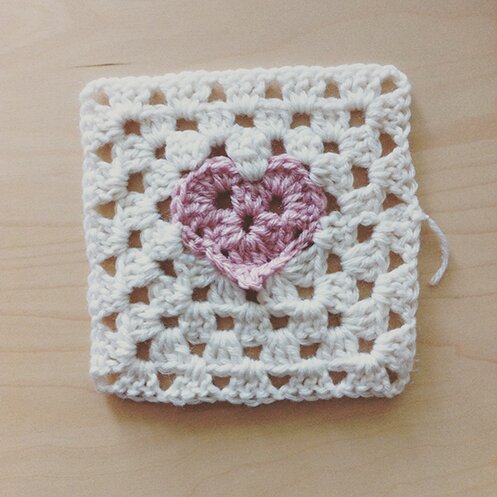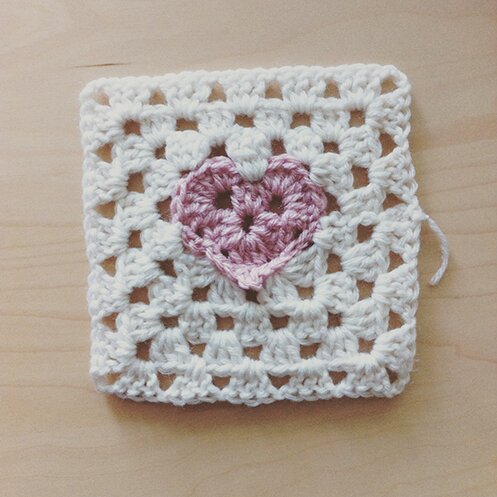 Most of the squares were made while taking the subway, which made my commute a lot more enjoyable :)
And it was done in time for our trip! :D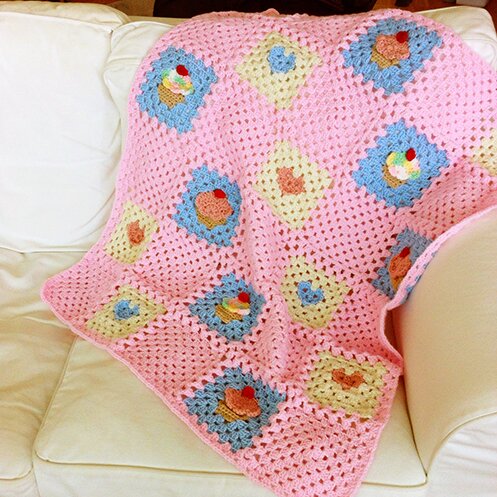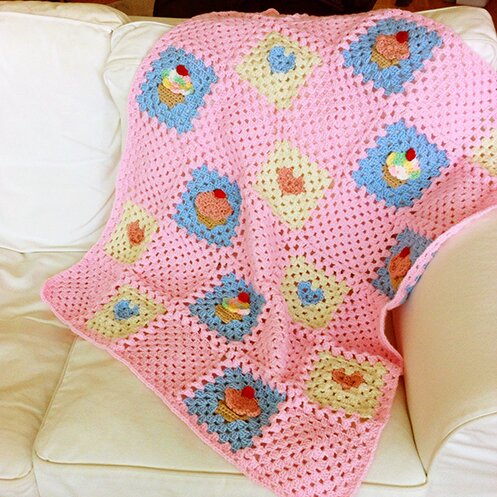 I joined the squares with the granny square join method also used by Sewrella for her awesome bake shop blanket (check out her other bake shop squares too! They're very cute). I forgot to take a good measure of the blanket before wrapping it up, but here's roughly how big it is.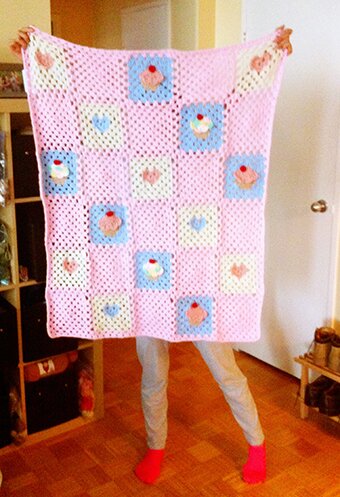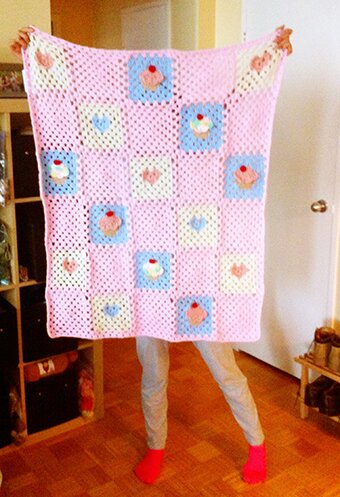 I used some scrap worsted weight yarn I already have, and Lion Brand Pound of Love, with a 5mm hook. Acrylic yarn tends to be stiff so I washed and dried it with some fabric softener, which really helped make it feel more snuggle-able.
I hope my cousin and her sweet baby will enjoy it :)
Have a happy weekend, everyone!