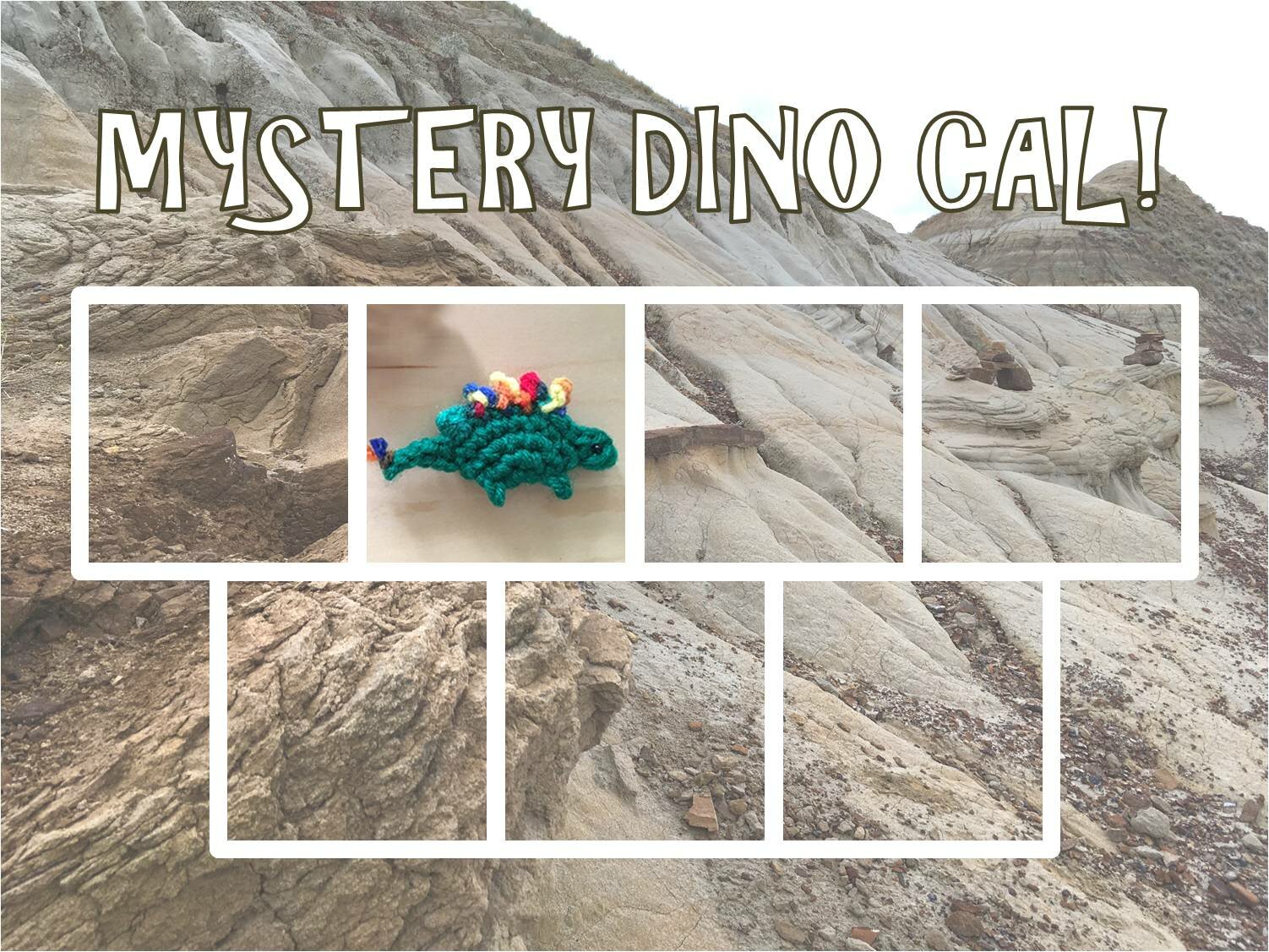 Introducing — mystery dino crochet-along! :D
This idea has been brewing in my head for a while, to make a series of tiny dinosaurs, thinking about different dinosaur shapes and ways to articulate them with crochet stitches… and I've been trying to figure out the best way to organize it and invite everyone to join in on the fun. But at the same time finding myself procrastinating with the designing… So I figure, I'd just launch it! That would make sure that I do it!
So here it is! Over the next little while you'll find a dinosaur pattern posted every week, or, "excavated" from a square of the badlands above (ha!). Follow along to see what dinosaurs get unearthed! :D
As you can see one dinosaur is already out! You can find the tiny stegosaurus here.
What to do with tiny dinosaurs, you ask? It makes a wonderful zipper pull, brooch/pin, and travel companion…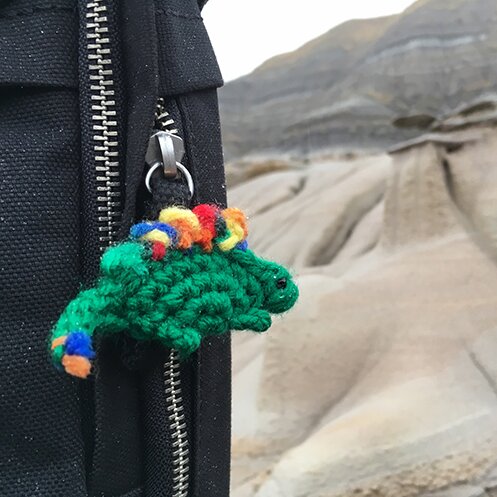 They would also make really friendly fridge magnets. Or a baby mobile with all of them together. Or a pocket pal. They're flat so it's super easy to mail one to someone to brighten their day! Nothing says "never in a million years did I think I'd find someone so utterly perfect…" better than sending a dinosaur! (haha, maybe not, but still! Who doesn't love a tiny dino?)
So I invite you to journey along, and send me your dinosaur pics, and at the end I'll put my amateur graphic design skills to good use and make a virtual dino party with all of your pictures! It will be a riot! :D
You can share your pictures by:
Emailing genuinemudpie[at]gmail[dot]com
Bloggers: leave a comment on any of the Mystery Dino

CAL

posts with a link to your blog post with the picture.
Instagram: tag me @genuinemudpie and use the hashtag #mysterydinocal
Join the Ravelry group
Post your FOs to my Ravelry dino project pages!
I hope you will join me! Have a rawrrring weekend everyone! :D