Cozy winter projects :)
Really like the garter panel on the side of the sleeves and looks like a beginner's make I can handle :) By Tin Can Knits.
Weeee! An alpaca holiday sweater! *heart-eyes x1000* By Joy of Motion.
I think this would be a perfect project to learn round yoke colour-work sweaters. By Sewrella.
I love everything about this sweater — the raglan detail, the simple design, and the funnel neck. By Eleven Handmade in issue 108 of Inside Crochet (follow link on Ravelry).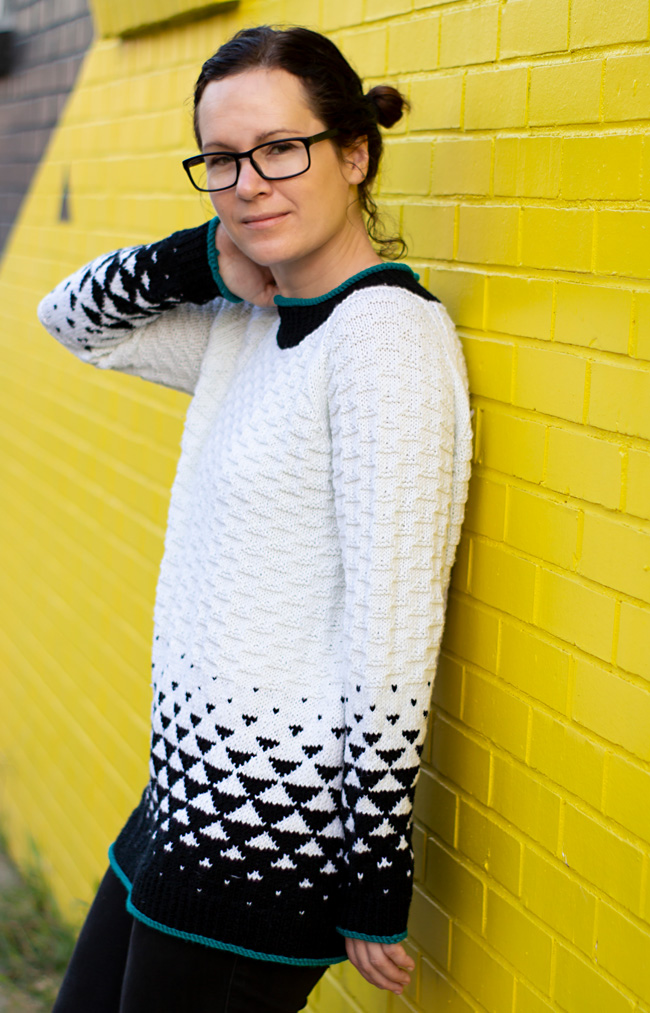 Love especially the pops of teal around the edges! And the triangles of course. By Amy Gunderson in the latest issue of Knitty!
Happy winter stitching! :D