Cozy win­ter projects :)
Real­ly like the garter pan­el on the side of the sleeves and looks like a begin­ner's make I can han­dle :) By Tin Can Knits.
Weeee! An alpaca hol­i­day sweater! *heart-eyes x1000* By Joy of Motion.
I think this would be a per­fect project to learn round yoke colour-work sweaters. By Sewrel­la.
I love every­thing about this sweater — the raglan detail, the sim­ple design, and the fun­nel neck. By Eleven Hand­made in issue 108 of Inside Cro­chet (fol­low link on Rav­el­ry).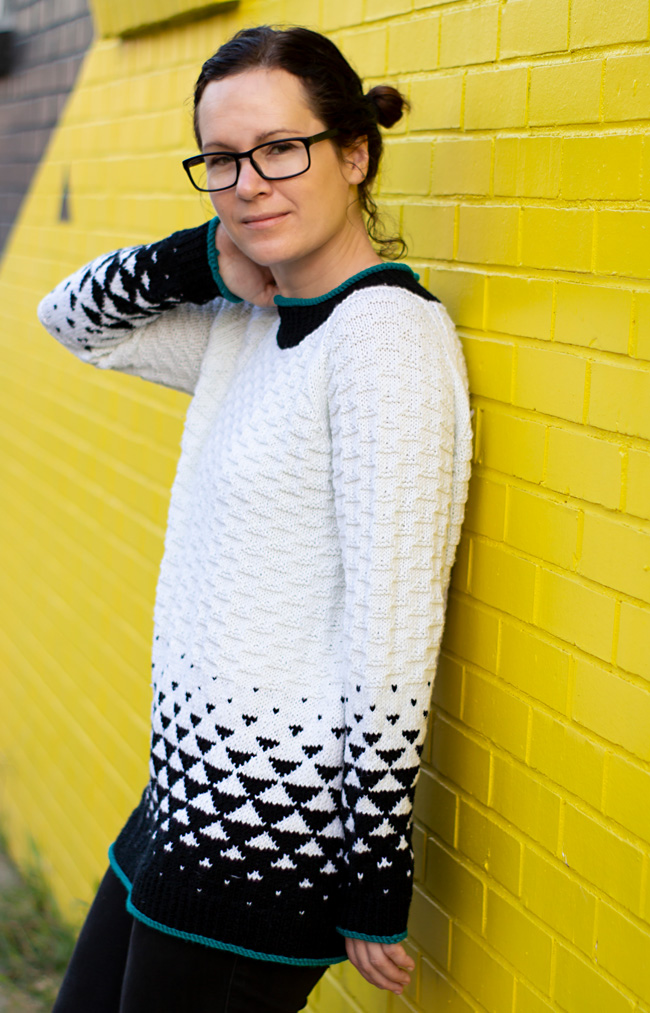 Love espe­cial­ly the pops of teal around the edges! And the tri­an­gles of course. By Amy Gun­der­son in the lat­est issue of Knit­ty!
Hap­py win­ter stitch­ing! :D