Had a bit of a busy week last week. It was exceptionally awesome, but we had a wedding to attend on the weekend and I didn't quite have time to think about what I was going to wear.
Actually, I decided a long time ago that I was going to wear the mussels dress, but it needed something cheerful. I was going to make a fabric flower pin like these ones, but I serious ran out of time.
So on our way to my parents' to pick up the car to drive to the wedding, I wandered into a dollar store and — thankfully — found the perfect flowers to go with my dress.
I was at my parents' and didn't have any of my craft tools with me, including my handy glue gun. Not a problem. I snipped off a flower from its stem, secured all the layers of petals together with a few stitches in the middle, and duct-taped a safety pin on the back.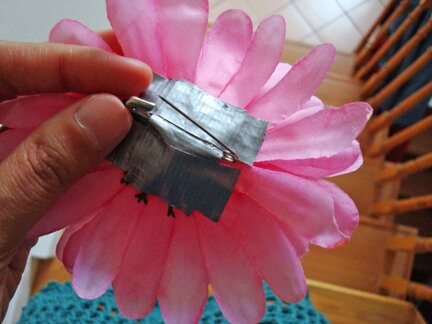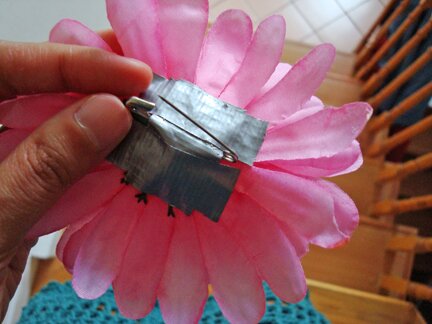 Instant flower brooch! One would never be able to tell it was duct-taped :D (at least I didn't think so…)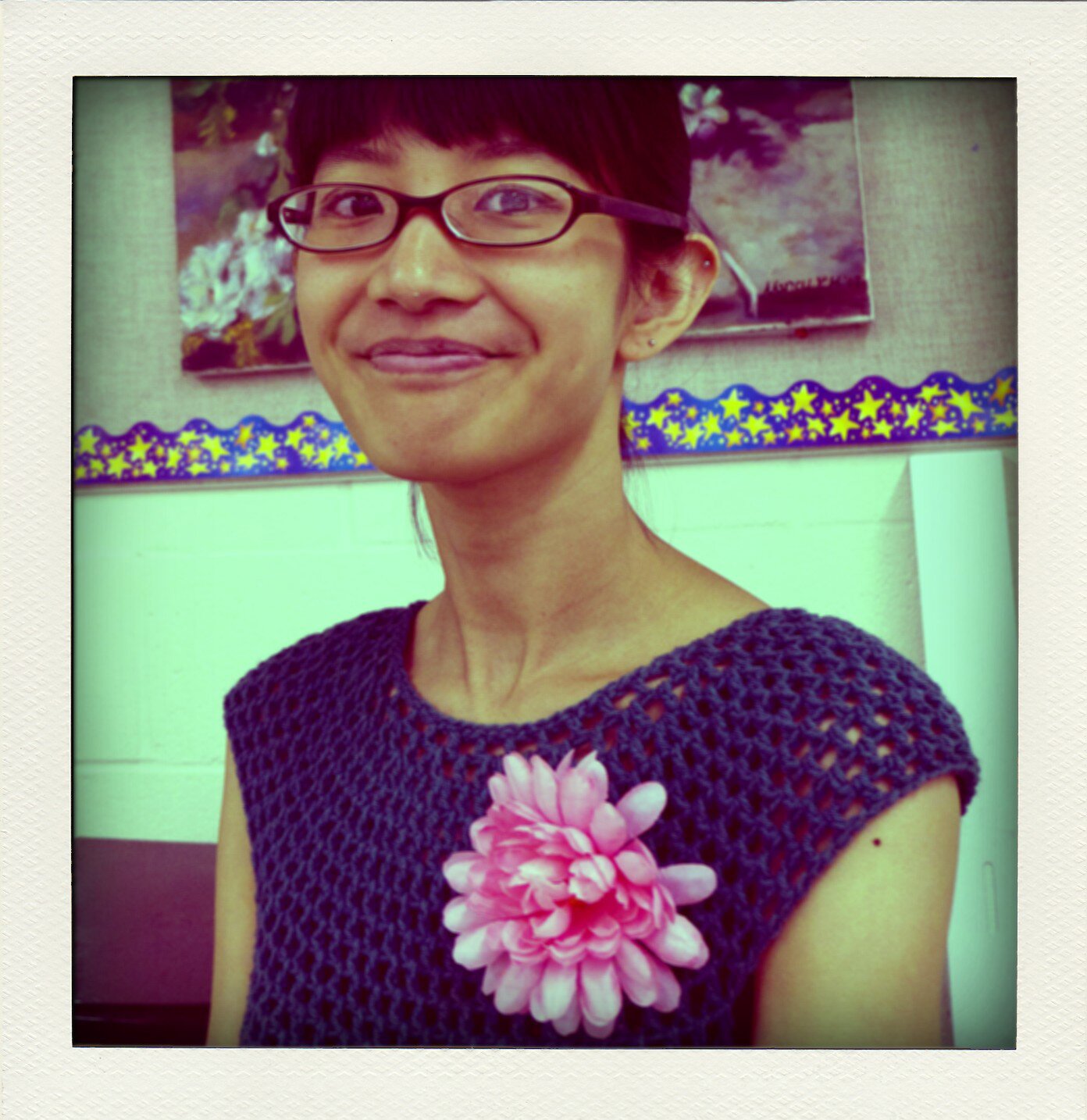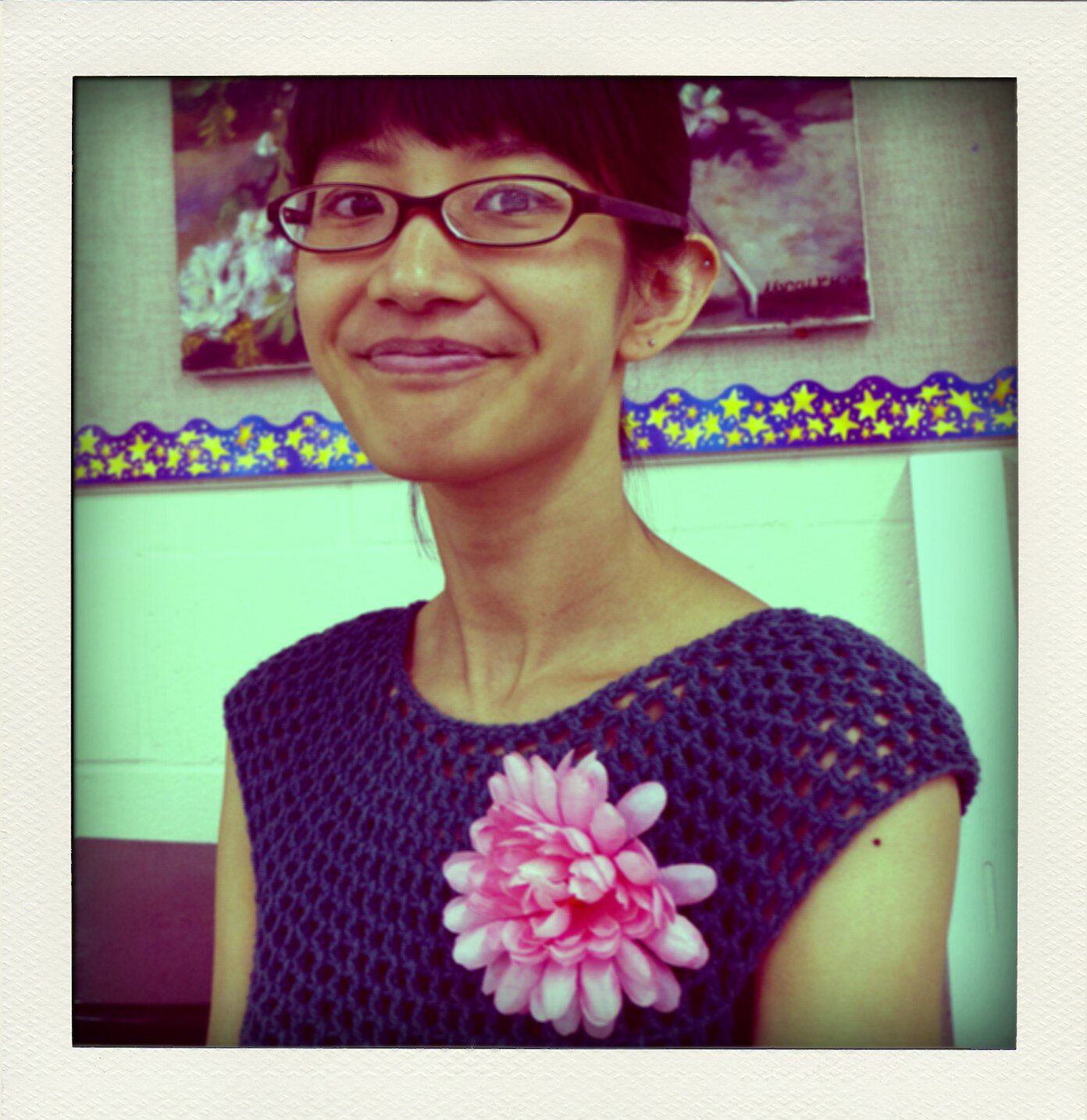 But duct-tape was really just a Band-Aid solution. It was slowly starting to peel off during the ceremony. Then I left it in the hot car to get groceries on our way home, and the duct tape was really coming off afterward. I think the adhesive melted :S
I really like how the flower look on the crochet dress. So when I got home, back with my glue gun again, I attached the safety pin on it with felt. Now I can wear it again and again! :D (I kind of did a messy job applying the hot glue though… oh well, no one is going to see.)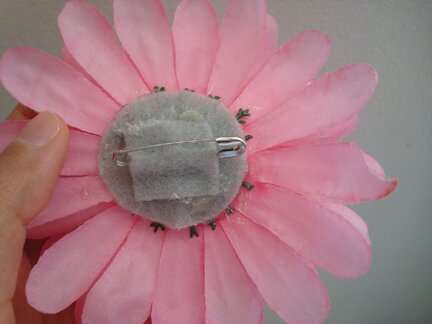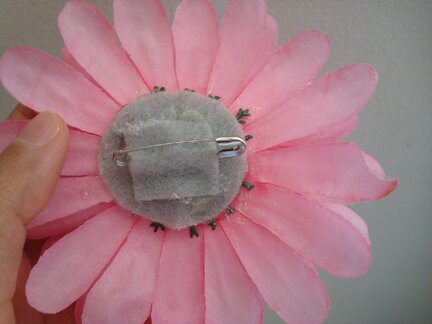 Happy Wednesday! :D