Another piece I made at the conference on the weekend. From a workshop on the art of practicing gratitude. We were to make a gratitude scroll or wall-hanging that reflects the people, events or things we're thankful for.
So this is what I made, moon flowers. The moonlight that nourishes the flowers during dark times.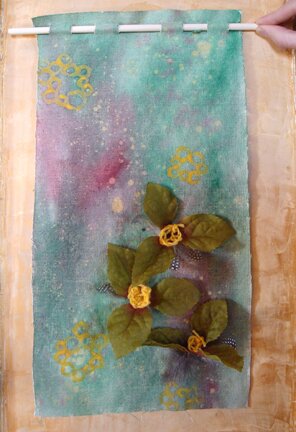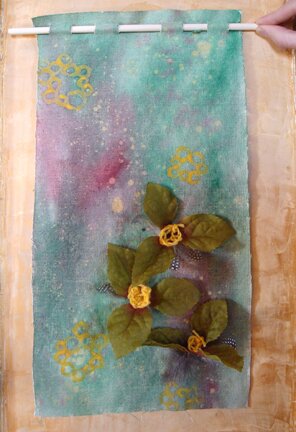 I took this picture in the hotel lobby, with the faux antique wall.
Here's detail of the flowers…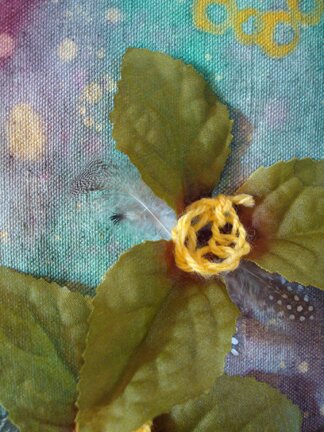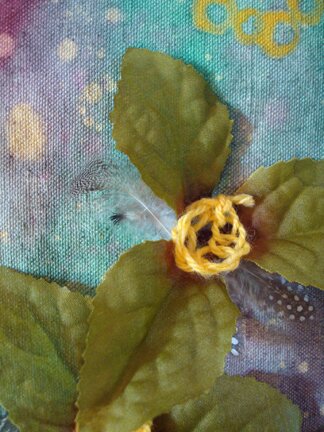 I crocheted the centre of it. The photo doesn't really capture it but there's actually a tinge of red in the centre of the fabric leaves, which goes really well with the yellow yarn I found. Didn't bring my hooks, but the fabric leaves came with stems. I removed the stem and bent it :D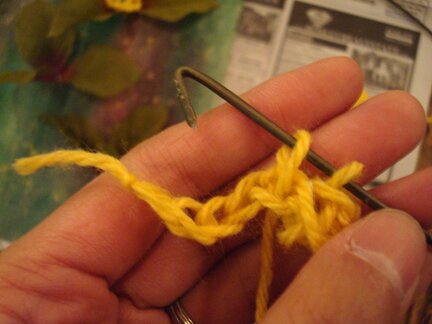 It kept snagging the yarn, but it worked for the most part. Just kind of interesting for me to realize how attached I am to crocheting and how the idea of crocheting just comes up almost automatically even when I'm just trying to paint. That tells me that I need to put an extra hook in my pencil case from now on so I can have it wherever I go, just in case I stumble across something I can crochet! :D
And then here's the moonlight…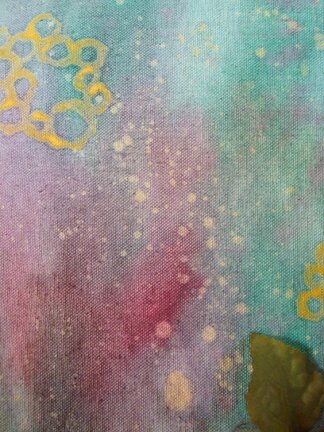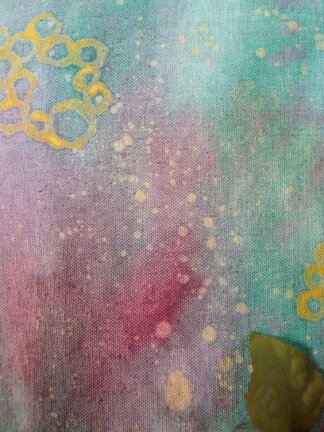 I do think it was inspired partly by the night scene in Plants vs Zombies… I love the tiny mushroom that generates light! :D
And the polka dot feathers I found in the pile of collage materials…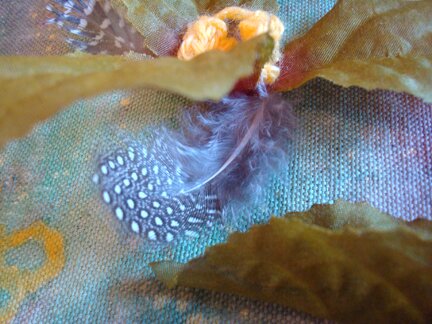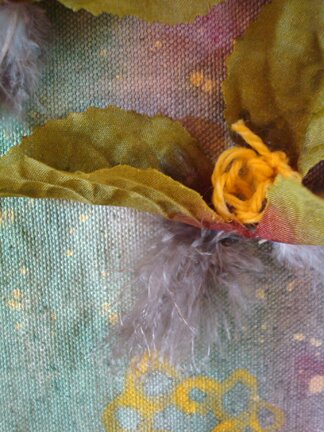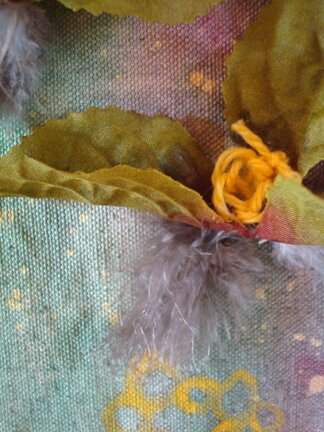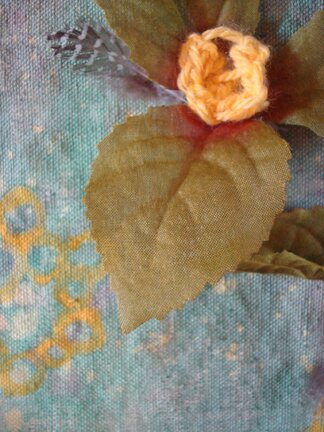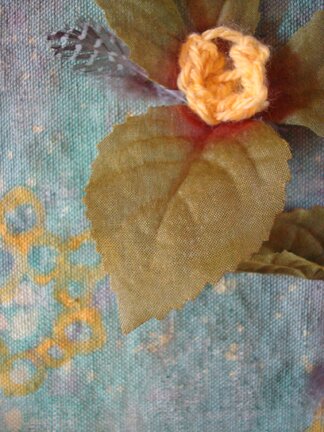 Making things together with other people is such a wonderful, energizing experience. Didn't realize how much I missed it until I went to this workshop, where materials were just piled on the table and everyone working happily alongside one another, sharing glue, scissors, laughter, stories.
I'm definitely grateful for this experience.
Have a happy Thursday, everyone!