These pictures are from last weekend in Niagara Falls, I finally get around to posting them! :D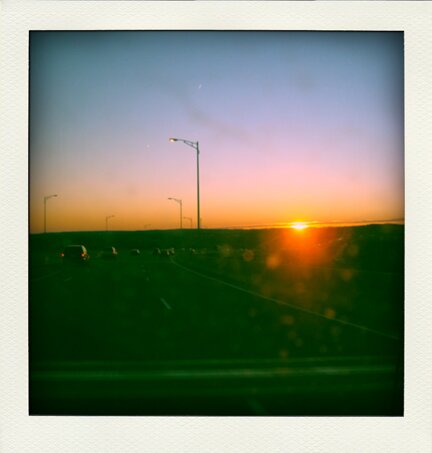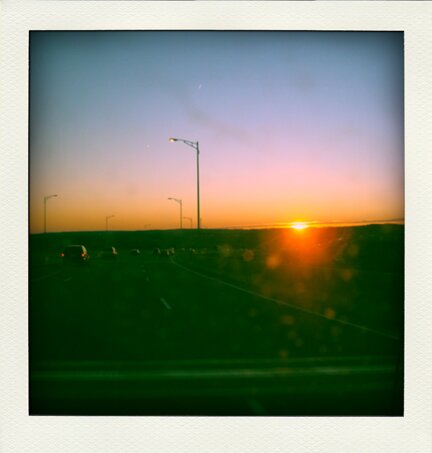 Saw the sunrise as we began our journey…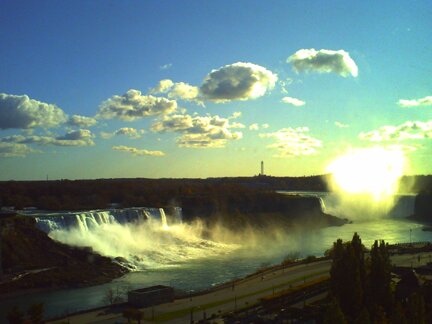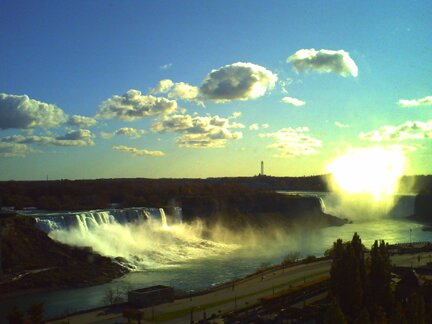 Had to immediately go to workshops when we got there (I was there for an art therapy conference, you can see my work from the workshops here and here). Sneaked a peek at the falls from the hotel window at break.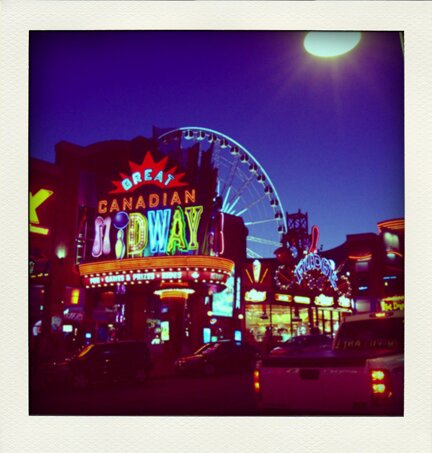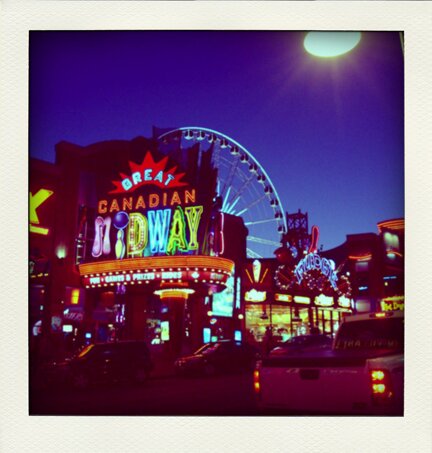 Night out on the town. Mike calls it "Canada's little Las Vegas". We had fun being tourists :D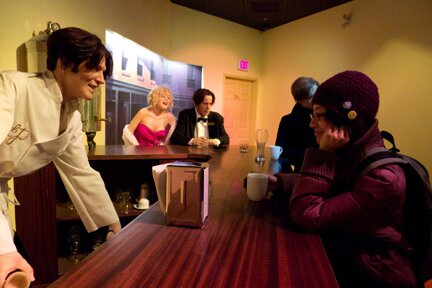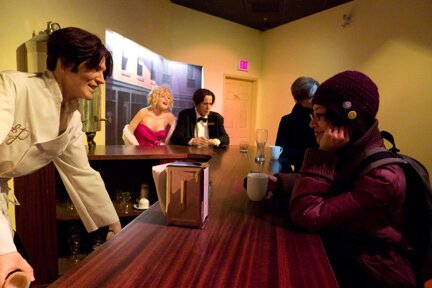 We went to the wax museums. Here I am in the Boulevard of Broken Dreams (painting by Gottfried Helnwein), a version of Edward Hopper's Nighthawks.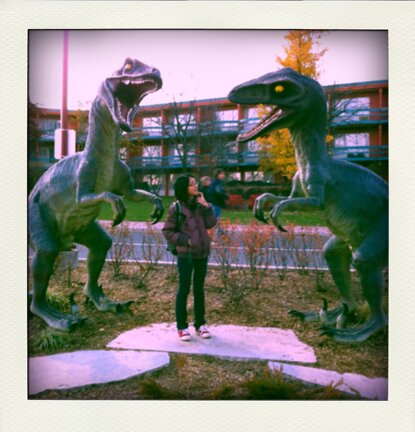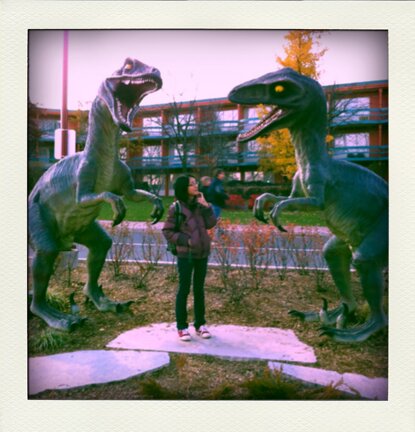 At the Dinosaur Mini Golf (we didn't golf, just took pictures with the raptors — they're raptors, right?). Couldn't help but think of this when I saw them. XD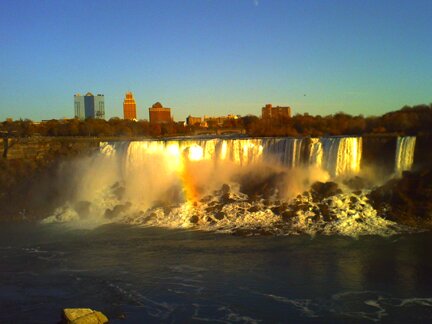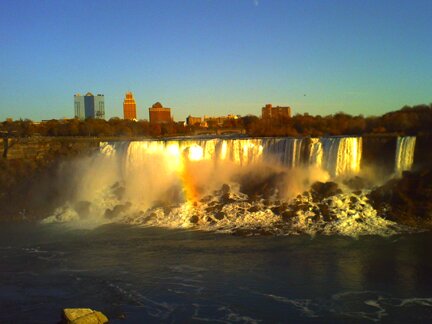 Finally went out for a stroll on Saturday afternoon. You can see a bit of a rainbow in this one :D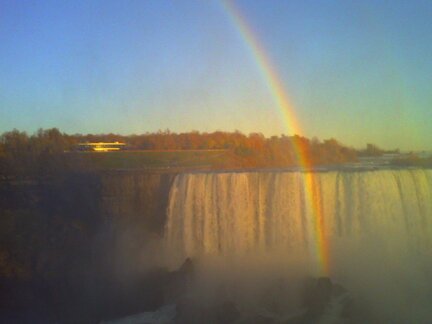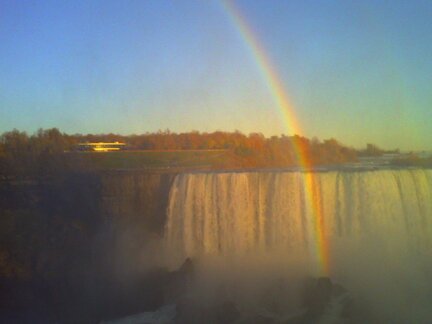 Rainbow! I thought this picture looks like a vintage postcard. It was taken with the Zumi, as with all the other pictures that don't like Polaroids in this post. (except with the wax museum one. The museums were too dark for the Zumi, so I took it with my pink point & shoot.)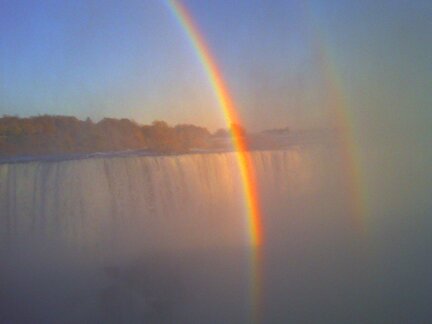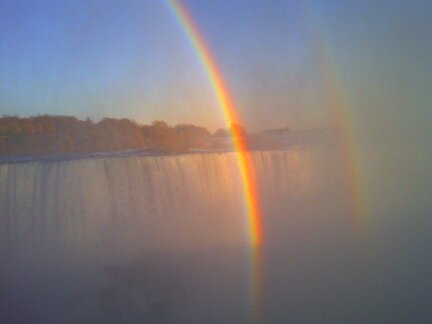 And as we walked closer to the Horseshoe Falls we saw the double rainbows! :D That was definitely the highlight of the trip!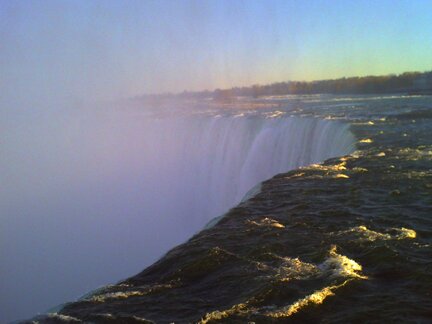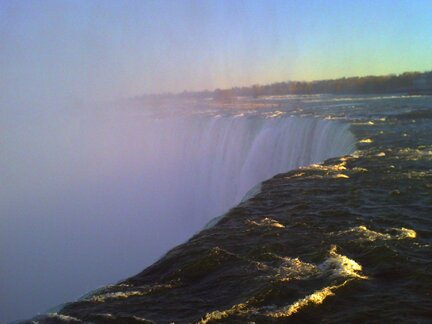 I could just watch the water falling over the edge all day. My camera couldn't capture this but just before it falls, the water isn't very deep and I could see all the brilliant emerald-colour algae on the rocks underneath the water. The water was so crystal clear. It was such a beautiful sight.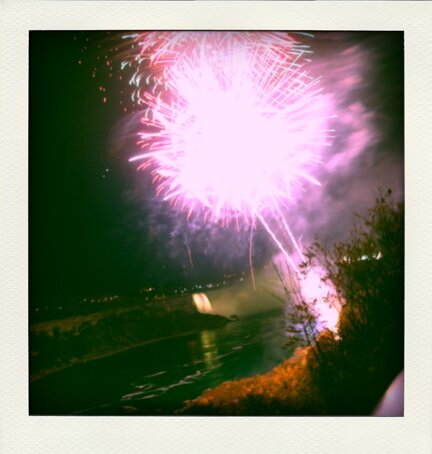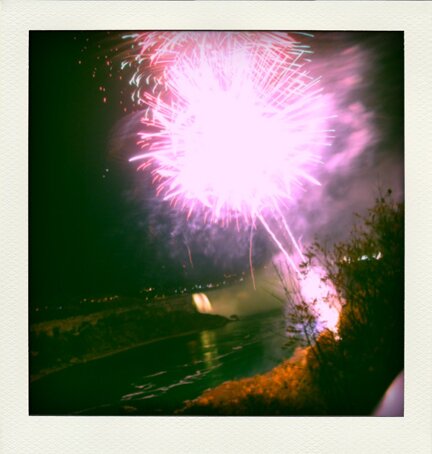 And to top it off, Saturday was the opening night of the festival of lights in Niagara Falls — fireworks! :D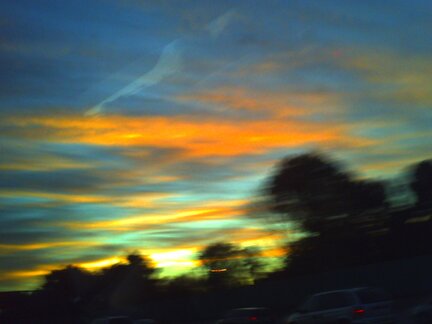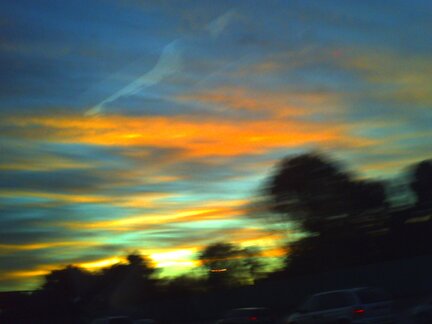 And we drove home under the glorious orange sunset.
The weekend away was really a wonderful gift. Though I had to rush to get lots of school work done before I left it was totally worth it. I've been to Niagara Falls a couple of times when I was a kid but I never really appreciated the gushing waters as much as I did this time. I just found it so moving and I'm not quite sure why. I suppose one's perspectives change as one ages, and maybe I'll find out why I'm so moved by it next time I visit.
Hope you've had a lovely weekend, and wishing you a great start to the new week ahead!