Mike is here for a guest post on making candied ginger and ginger ale :D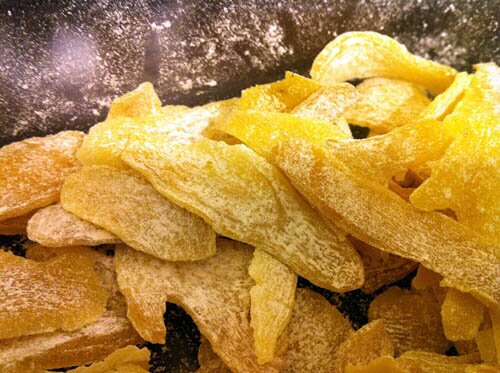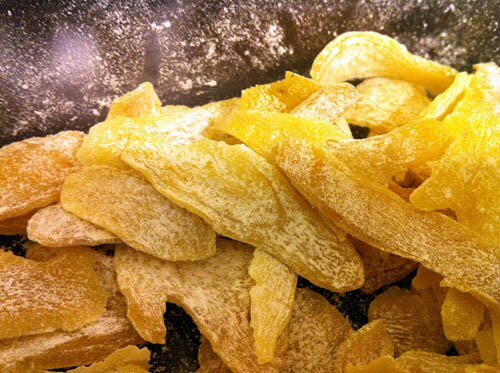 Hi all! For Christmas this year, one of my goals was to be less commercial in my gift giving. A few years ago, Trish gave me some dried fruit, almond butter and my favourite tea. An awesome gift for sure — especially considering the dried fruit was dried kiwi — but it got me thinking about how gift gifting must have been like 100 years ago. Needless to say, I'm not a very crafty individual, at least when it comes to yarn, so I was very excited when I stumbled upon instructions for making candied ginger.
Equally exciting is just how easy it is. Are you ready for this? To make candied ginger at home all you need is:
That's it! Unless you want to make your own homemade ginger ale, in which case you'll need some club soda — but let's not get ahead of ourselves.
The first step is to peel the ginger (the tutorial recommends using a spoon) and then cut it really thin. Slicing it thin is crucial. If you cut it too thick, it'll be quite spicy/peppery and take much longer to dry.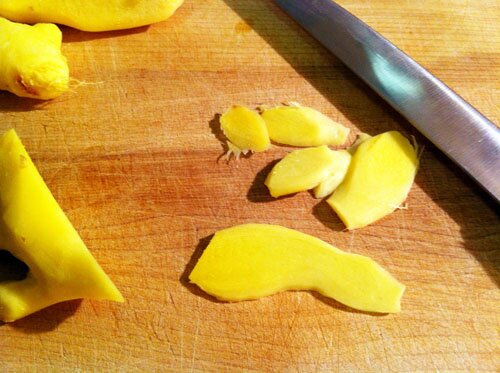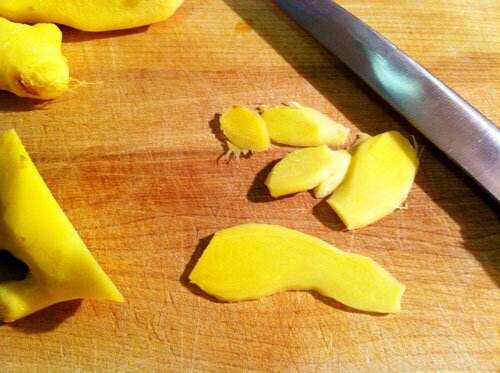 Secondly we mix the simple syrup. It's equal parts sugar and water. Simple eh? We used about a cup and a half of each, but we were making a few batches and ended up reusing the syrup a few times.
Bring the sugar-water mixture to a boil and then simmer the ginger for 30 minutes or until tender.
After the ginger is finished cooking, strain off any remaining syrup and move to a wire mesh or cooling rack. Basically the ginger needs to be well ventilated so it can fully dry.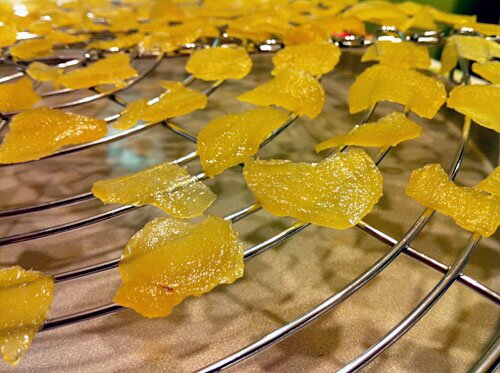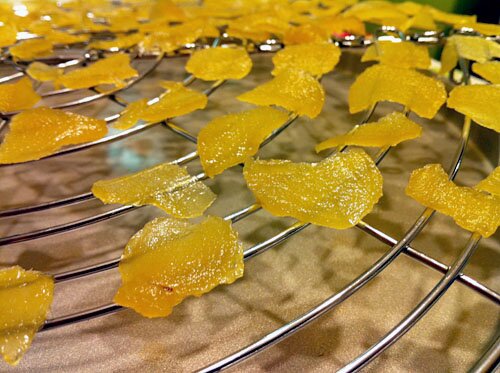 Here's the ginger looking all syrupy and waiting to dry.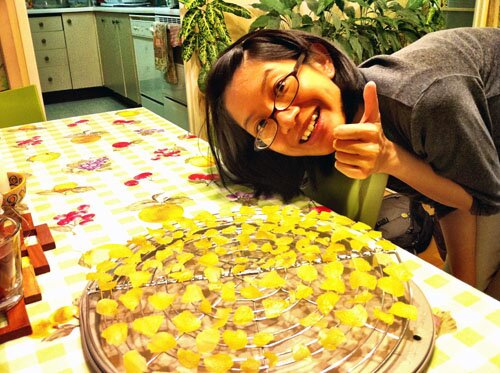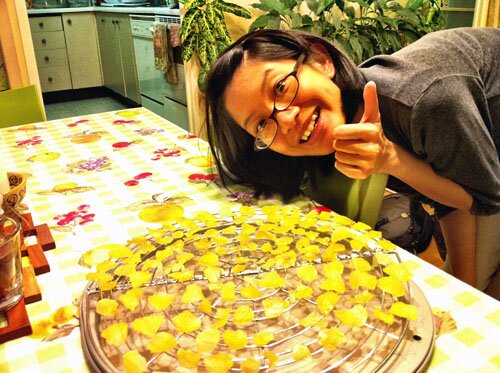 The anticipation!
Once the ginger is all nice and dry — about seven or eight hours should do — shake it in a large bowl with some white sugar until it's completely coated. I used half table sugar and half icing sugar, which gave it a nice texture!
After making a few batches, we saved the ginger flavoured syrup to use in tea and to make our own mock ginger ale. The ginger ale was good, a little spicy, but not bad.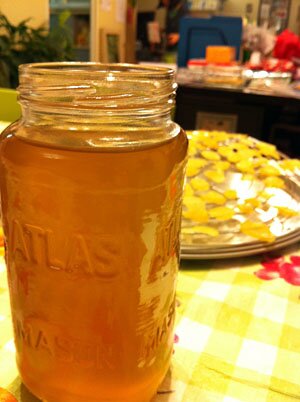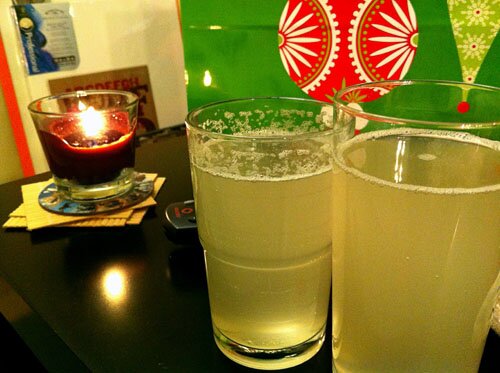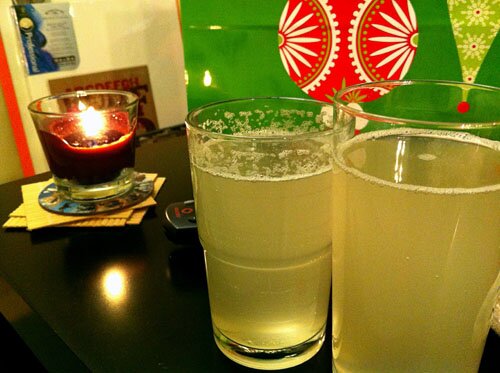 I hope everyone's new year is off to a great start. Cheers!