A bit bummed that I don't have new art or craft projects to report, but I am work­ing on a knit­ting project, it's just going to take me quite a while longer to get done, so in the mean­while, here's anoth­er awe­some find post! :D
Maybe I'll try mak­ing soap gifts again. Last time it did­n't turn out so well with the dinosaur toys, but Lego peo­ple might work bet­ter because they lay flat. From Craft Test Dum­mies.
Â
The sweater I'm mak­ing is in moss stitch. Need to make anoth­er one in stock­inette stitch so I can put on a teacup pock­et :D From Col­or­ful Stitch­es.
Â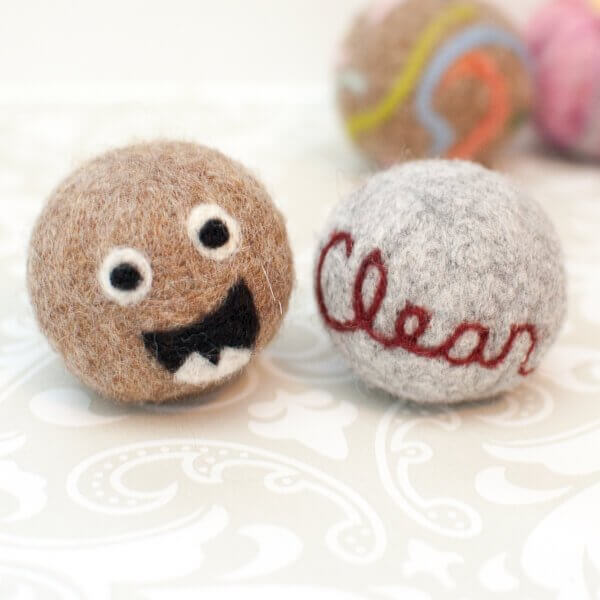 Felt­ed dry­er balls, prac­ti­cal and hilar­i­ous. From Petals to Picots.Â
Â
I'd love an octo­pus sweater. Video tuto­r­i­al on Craft.
Â
Love this fox and its green eyes. Clever book­mark from Wake and Whim­sy.
Â
This looks super fun to make! Crazy paper hats from Make and Takes.
Â
One can leave hotel staff with an extra token of appre­ci­a­tion by leav­ing a hand-fold­ed bun­ny in the room. Or these will make very cute gift bas­ket items for baby show­ers. Or one could impress peo­ple by whip­ping out a nap­kin ver­sion of the bun­ny at din­ner. Bun­ny-fold­ing is indeed a must-have skill. From Rock­et News 24.
Â
Have an awe­some Wednes­day, everyone!
Â
Â
Â
Â
Â
Â
Â
Â